The Federal Government is expected to announce funding in excess of $1 billion for a sorely needed inland rail project. It is understood that the money will be made available in next month's budget, though the final figure has not been decided upon by the Cabinet's expenditure review committee.
The freight industry along with farmers have spent decades lobbying the Federal Government to build the inland rail, which is a direct rail line capable of moving goods from Brisbane to Melbourne in under 24 hours. It is expected to the final cost of the project will be $10 billion. Furthermore, it would also link south-east Queensland with Perth and Adelaide.
The Australian Logistics Council managing director Michael Kilgariff said that Australian freighters has grown tired of waiting for the project.
"It is time that we really need to move from the planning stage into the funding and construction stage,"

"We are very hopeful that the current budget will actually give a very, very strong support to it,"
Along with the freight industry, Australian farmers are also calling for the project to get underway, Victorian grain farmer Ross Johns described the current rail infrastructure as "way too slow, obsolete and an unusable asset."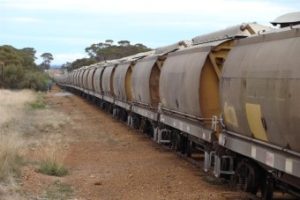 Federal Infrastructure Minister Darren Chester, while unable to confirm the amount being allocated, stated that the Government was committed to completing the project.
"I will not speculate on what is in the budget, but what I will say is that the inland rail project is a critically important piece of infrastructure that the Turnbull-Joyce Government is committed to building,"

"The Prime Minister's already indicated that he wants construction to start in 2017 and that will occur."
Become a supplier on iSeekplant and make a free profile here
To search for machines or plant hire suppliers, click here.
Source: ABC News, News Corp