Once you've selected the right tractor for your project, there is a high chance that you will need tractor attachments to get the best results. Tractors have a wide range of attachments that can be utilised. We've listed out some of the most common tractor attachments that are used in the farming industry so that you can find the perfect fit for you. The top 10 tractor accessories and attachments include:
1. Buckets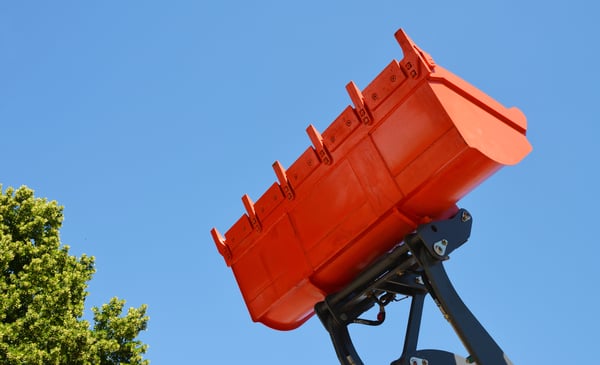 Buckets are one of the most popular tractor attachments available as they are incredibly versatile. The square bucket mounted to the front of the tractor makes them ideal for loading, lifting, digging and scraping loose materials from the ground, such as sand, gravel, dirt, asphalt and other debris.
2. Grader Blades
Grader blades are a long rectangular tractor attachment with a slight curve, making them very suitable for use on large farming or acreage properties. They are great for creating garden beds and farm tracks, levelling driveways and clearing scrub and fire breaks.
3. Post Hole Diggers
Post hole diggers are powerful attachments designed for drilling holes through a variety of soil types. The corkscrew shape means that tasks such as implementing fencing, digging shallow wells or planting trees are made easy and simple with a post hole digger attachment.
4. Forks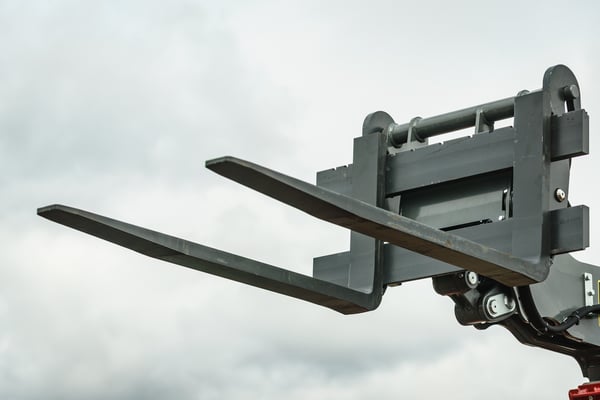 Forks are a very versatile tractor attachment consisting of two long prongs. Fork attachments can be used to carry and move oversized materials such as hay bales, pallets and boxed farming equipment, making them a handy tractor attachment for farming projects.
5. Grapples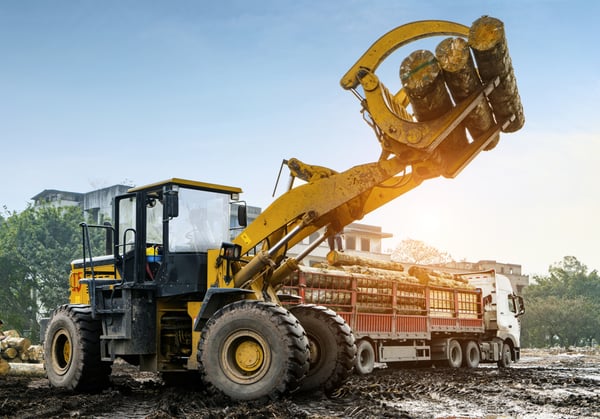 Grapple attachments are ideal when it comes to removing or transporting odd or awkwardly shaped objects, such as rocks, logs, large branches or piles of concrete. Grapples consist of a hydraulic powered claw, making them capable of lifting and moving around heavy and uneven loads.
6. Rotary Cutter
Rotary cutters are designed for heavy-duty mowing within fields of tall grass, thick weeds and brush. Although they possess the same capabilities as a mower, rotary cutters are different in that they are designed to cut grass no shorter than 3 inches but can cut grass at adjustable heights (greater than 3 inches).
7. Rippers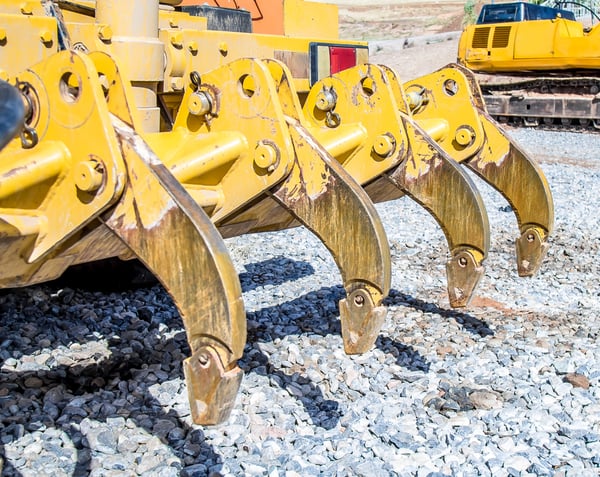 With sharp claw-like hooks, rippers are perfect for breaking through hard surfaces such as rock, tarmac or cement which can help to loosen roots and rocks in the soil and other solid ground.
8. Slashers
Slashers are essential attachments for any farm or acreage-property owner. These tractor attachments have large sharp blades that make great work at cutting grass and eliminating unwanted growth quickly and efficiently. They can be used on uneven terrain, which is beneficial when clearing areas of grass that may conceal rocks and hidden ditches.
9. Rakes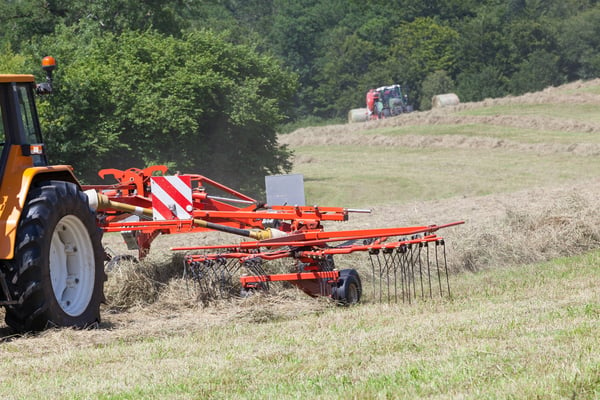 Rake attachments do similar work to handheld rakes – just on a much larger scale. Rakes are great for cleaning debris prior to slashing and mowing and can be used to prevent fire hazards or clean up after storms. They consist of curved rake blades that are pulled behind the tractor in order to scrape through surfaces such as grass, dirt and mixed soil.
10. Box Scrapers
Box scrapers are typically used for spreading material and levelling soil. As the name states, box scrapers consist of a three-sided box with a blade along the long edge, allowing for smoothing and spreading when pulled by a tractor. Box scraper attachments can also be combined with rippers for multipurpose use on farming and construction sites.
Need to hire a tractor with attachments?
At iSeekplant, we have many tractor suppliers Australia-wide who provide tractors with a variety of attachments, including Brisbane, Sydney, Melbourne, Canberra, Perth, Adelaide and Darwin. Get in touch with us to find out what tractor accessories are most suitable for your job. Contact us or use our get a quote tool to hire a tractor with attachments through iSeekplant today!
Subscribe to the Flapping Mouth Blog below to keep up to date with the latest industry news and projects across Australia!