A new milestone has been reached on the construction of what will be the engine room of military vehicle manufacturing at Rheinmetall Defence Australia's new headquarters in Redbank, Queensland.
The Military Vehicle Centre of Excellence (MILVEHCOE) building is finished and now ready for fit-out. The project spans across 30,000sq m and will cost around $170 million.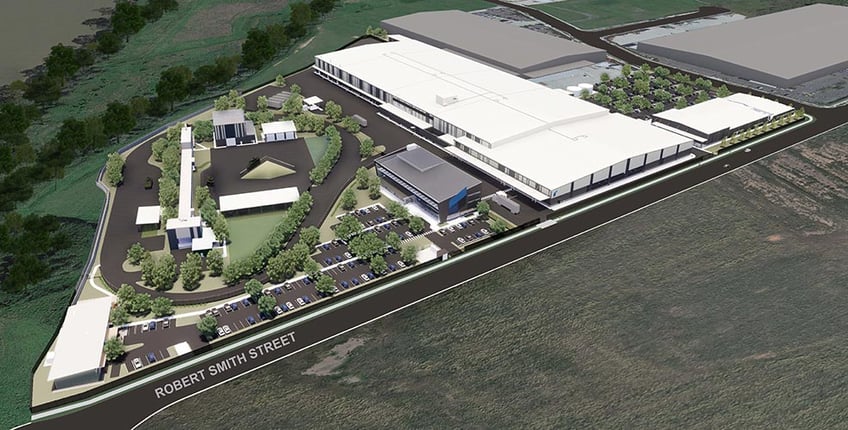 Queensland Premier Annastacia Palaszczuk said it was a major construction milestone in the delivery of the project.
"With construction only commencing on the MILVEHCOE in late 2018, I commend Watpac, as managing contractor, on the cracking pace that has delivered this impressive 30,000sq m production building ready for use," she said.
"With the site's workforce hitting a peak of 365 tradies, apprentices and trainees in the month of November, Watpac's sustained efforts has it well placed to have the entire MILVEHCOE facility completed by mid-year."
Expected to launch in July 2020, the facility will initially conduct heavy grade integration, support and repair to Defence's new logistics vehicles, being delivered under LAND 121 Phase 3B/5B.
The facility will produce and maintain the Army's new Boxer combat reconnaissance vehicles from 2022.
Rheinmetall won the $5.2 billion LAND 400 Phase 2 tender in February 2018.
The project is expected to create up to 450 jobs with Rheinmetall and across the Queensland supply chain in the first 10 years, contributing up to $1 billion to the state's economy.
Rheinmetall Defence Australia Managing Director Gary Stewart said the company was thrilled with the progress of the construction and the current 200-plus Queensland-based employees were keen to move into the new premises.
"Larger in size than four football fields, the production facility will be the beating heart of our operations and will accommodate many facets of our military vehicle operations," Mr Stewart said.
"In addition to three simultaneous vehicle production lines, the production facility will feature a weld shop, an armoury, prototyping workshop, turret and simulator assembly, paint booths, heavy maintenance and a large warehouse area.
"When the rest of the facility comes on-line, the MILVEHCOE will be the most advanced military vehicle manufacturing facility in the country and the home of a truly Australian sovereign military capability."
To keep up to date with the latest industry and project news, subscribe to iSeekplant's flapping mouth blog today!