With the 2020 Queensland State Election just days away, every potential party is scrambling to get their last-minute campaign messages out before the blackout period. Maybe your mailbox is crammed full of shiny flyers, maybe you've received a text, or maybe your Youtube ads have been bombarded with political faces and bolded words. No matter who you are, no one has escaped the noise of this election. From rumours of tampered ballot boxes to candidate signs being vandalised, election season has never been more chaotic.
To break through the campaign clutter, we've done you a solid by breaking down each party's biggest infrastructure promises so you can get straight to the facts. Please note, we're not here to sway your vote – just help you figure out what matters to you this election.
The Biggest Infrastructure Promises made this QLD Election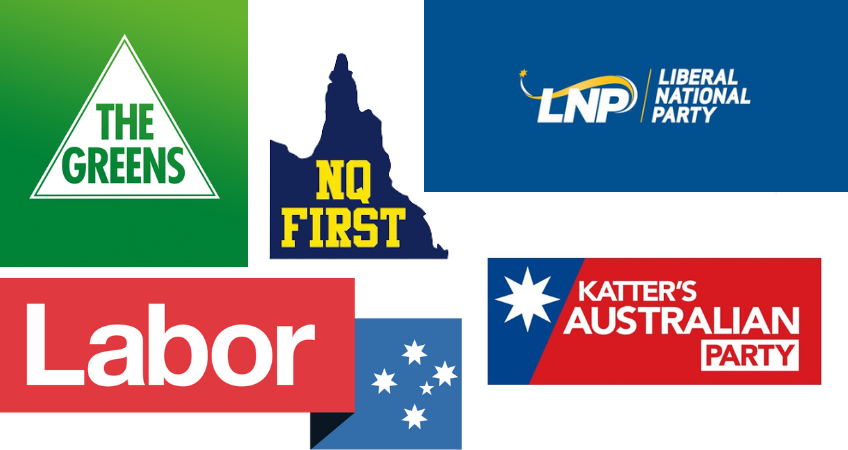 We visited the website of every registered political party in Queensland to find their top three infrastructure promises for this election. The below parties listed are the only ones that had specific infrastructure policies in writing.
Liberal National Party
A four-lane Bruce Highway from Gympie to Cairns by 2035
Deliver the Sunshine Coast Rail Duplication
$30 million for new dams and upgrades to existing infrastructure
Australian Labor Party
Create a second inland route from Charters Towers to the NSW border to take trucks off the Bruce Highway
Provide $600 million in funding for council projects
Both LNP and ALP Promise:
Building a revamped Bradfield water diversion scheme
Build a rocket launch pad in North Queensland
The Greens
Transition to 100 per cent renewable energy by 2030
Invest $6.4 billion in new transmission lines
Build a publicly owned solar panel factory in Townsville and wind turbine factory in Rockhampton
Katter Australia Party
$100 million to upgrade key Gulf and Cape Cattle Roads
$40 million for fully sealing the Hann Highway
Building the Hells Gates Dam
Northern Queensland First
Widen the Bruce Highway between Sarina and Cairns by 2030
$4.5 million for Valley Tourist Railway
$200 million for a transcontinental railway linking Bowen with Pilbara
Top 3 Election Controversies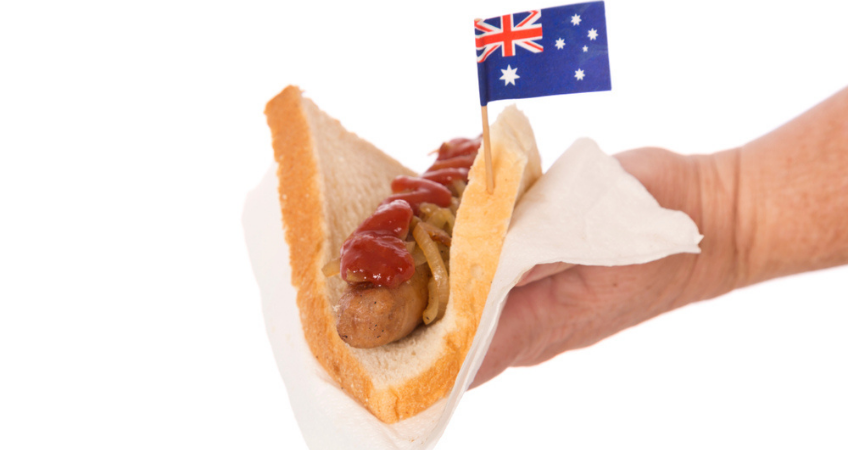 Tampered Ballot Boxes?
The Electoral Commission of Queensland (ECQ) has admitted that five ballot boxes were unsealed accidentally at booths in Bancroft, Mulgrave, Glasshouse, Redcliffe and Springwood. ECQ commissioner, Pat Vidgen, chalked the whole situation up to "human error" of temporary staff.
"We have more early voting centres, 200 across Queensland, which needed more staff and while a lot of training has happened, there are temporary staff who have had minimal training. So, there are times when, unfortunately, human error does occur," Mr Vidgen said.
The opened ballot boxes were immediately resealed and quarantined while witness statements were taken from all involved. Mr Vidgen stated that there was no evidence that the ballots were tampered with so there's no reason the ballots shouldn't be counted.
No Democracy Sausage?
During the March local government elections, the traditional democracy sausages and cake stalls were put on hold at polling booths due to the coronavirus pandemic heightening. Early reports questioned whether the iconic snags would be allowed to go ahead at this year's state election. However, the Electoral Commission confirmed that the iconic democracy sausage would be allowed to be sold at polling centres across Queensland with strict COVID operational rules in place for polling fundraisers.
Clive Palmer's late-night texts?
Businessman and former politician, Clive Palmer has been accused of spamming hundreds of Australians with text messages about the upcoming Queensland Election. Many Australians have expressed their frustrations on Twitter stating the text read "Stop Labors 20% Death Tax Open our borders Now".
One Twitter user wrote, "How did Clive Palmer get my number which was shared with his 'private' company? Surely that is a breach of privacy laws?" Many tweets confirmed that the texts weren't sent from Clive Palmer's UAP party but his Mineralogy business.
The Electoral Commission of Queensland was swamped with complaints asking if they released voter contact details or if this texting campaign was even legal.
The ECQ responded by saying, "the Electoral Act 1992 requires the ECQ to provide candidates with a copy of the electoral roll prior to an election period, it does not include email or phone details."
On October 16th, Premier Anastasia Palaszczuk commented on the texting scandal by saying what Clive Palmer did was irresponsible.
"This is absolutely ridiculous for Clive Palmer to even be suggesting this. It is definitely not true, and I find it offensive, absolutely offensive that he would be doing this in the midst of an election campaign," the Premier said.
Tips for Election Day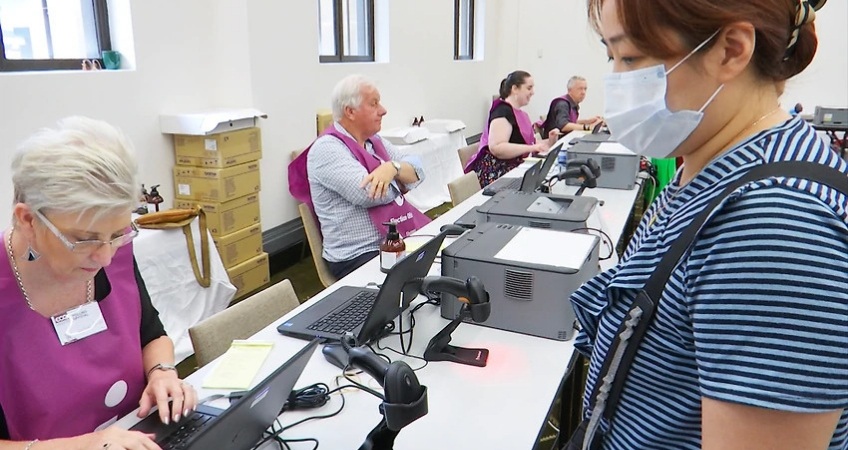 Image: Stefan Armbruster/SBS News
If you're not one of the 460,000 Queenslanders, who have already pre-polled over the last few weeks and are heading out to the booths on Saturday, check out our best tips for election day.
You don't need to be there at 8 am
Unlike your dad insisting on waking everyone up at an ungodly hour for your annual holiday, you don't need to be at the polling booths at 8 am. In fact, everyone has the exact same idea, which means lines are out the door. The best times to go to avoid a queue are between 10 am - 11 am and 3 pm - 4 pm. Whatever you do, make sure you get into a polling booth by 6 pm to vote, or you will get shut out.
Remember your voter card
By now, you should have received a maroon card in the mail that gives you all the details you need to make voting as simple as possible. If you have this card, you don't need any other form of identification to vote. However, if your card never came, is missing or damaged, you will need to show a form of ID to vote, this includes a licence, 18+ card or passport. In dire circumstances, you might be able to present a letter proving your name and home address like your water or electricity bill.
Be COVID-safe
Every polling booth will be taking COVID-19 safety measures including providing hand sanitiser, watching venue capacity limits, following social distancing and regularly cleaning voting screens. You can do your part by bringing your own pen or pencil to vote with.
You can find your nearest polling booth by visiting the Electoral Commission Queensland website.
Take a Shot Bingo!
Getting through election advertising this season hasn't been easy, so we've created a fun bingo card of phrases you've probably heard over the last month. Take a shot every time you've heard one of these… *Please drink responsibly*

Have your say
Head over to our Facebook page to vote on how many Schooners you will need to believe these election promises.