This week Premier Annastacia Palaszczuk has announced the approval of the Olive Downs Coking Coal Project which will become the state's third-largest coal mine.
The Central Queensland mine will have a production life of 80 years and will support over 1000 mining jobs in the region.
Construction is expected to get underway soon on the coal mine located just 40 kilometres south of Moranbah in the Bowen Basin.
Pembroke Resources will be running the mine and estimated that it would produce 15 million tonnes of metallurgical coal annually with main international export markets being Japan and China.
The Queensland Government did not disclose how much it would collect in mining royalties, but the figure is expected to be in the billions.
"Let me say very clearly that not only do I support the coal industry here, but I've also been over to the steel mill in Japan," Ms Palaszczuk said.
"Nearly every single household utilises steel in some form or another, and steel is going to be part of our lives for many years to come."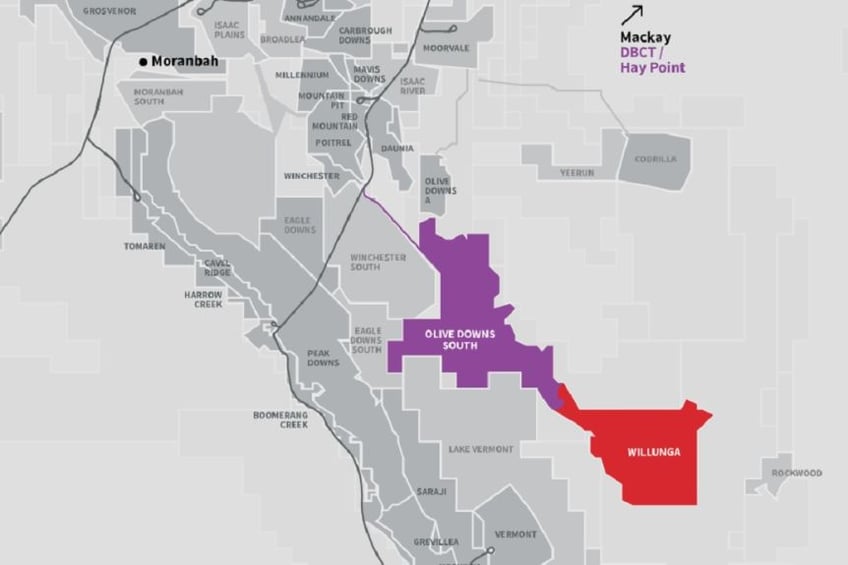 Image: Pembroke Resources
Pembroke CEO, Barry Tudor weighed in saying that getting the state government approval for the mining lease was the last big hurdle for the project.
"We are extremely pleased to have been granted the mining leases, having consulted extensively with the local community over the past four years," he said.
"In addition to our commitment to the environment, we have focused on creating local jobs and proactively engaged with all stakeholders."
Pembroke has established a relationship with the traditional owners of the land, the Barada Barna people and have an Indigenous Land Use Agreement and Cultural Heritage Management Plan in place.
Premier Palaszczuk expects construction on the coal mine to start within months.
"There's no legal action with Olive Downs — Olive Downs is good to go," she said.
The Olive Downs coal mine will be the same size as the proposed Adani mine, once complete.
Source: ABC News
Stay up to date with the latest mining news by subscribing to The Flapping Mouth blog below.