Brought to you by the construction professionals who have 1.5 million ranks, across 108 machine classes, and 12,000 locations in Australia.
Upside Down Pyramids and Long Tail Keywords
If you read my social eBook, you know that I'm good at inventing graphics to explain myself, and I created the 'Upside Pyramid of Social Success' – which I am sure will win me a Noble Peace Prize one day.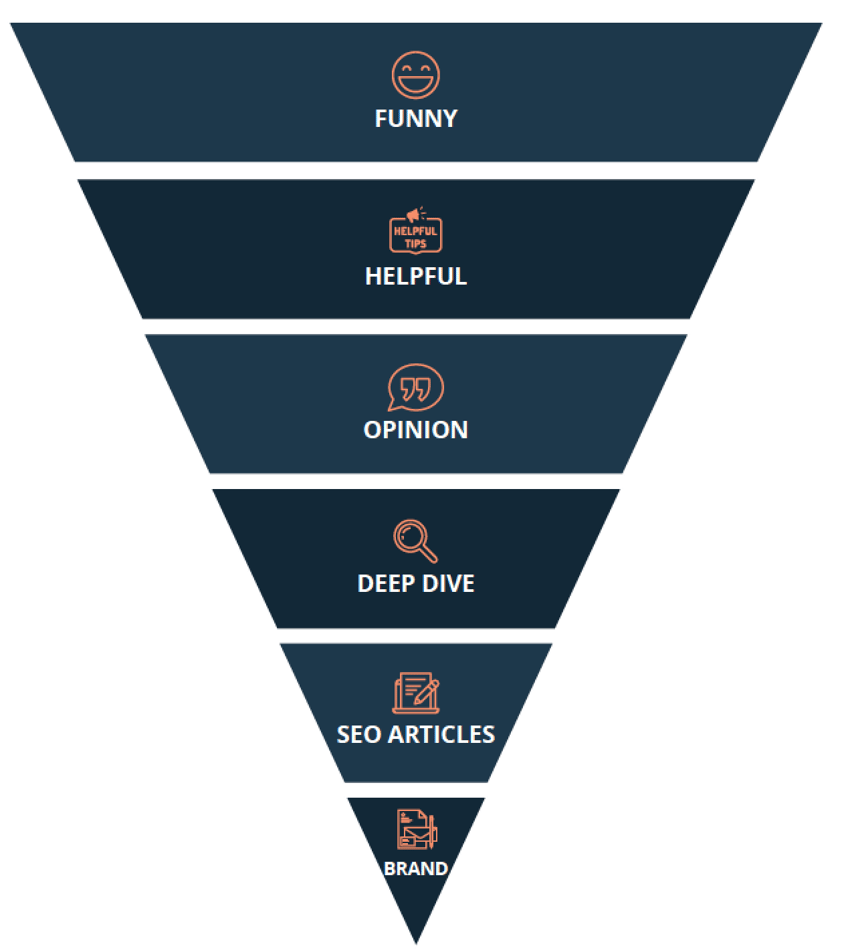 Until that happens, please enjoy my 'Upside Down Pyramid of Search Success'.
To explain it: people search in a variety of ways and tend to start searching in a general way, then drill down into what they are looking for, getting more specific every time they enter a question into Google.
As they refine the way they search in Google, they are getting more and more serious by the minute about buying that thing. And every time they search in their research process, you want and need your website to show up and continue to answer the more detailed questions they are asking Google.
How someone might search when they are researching a machine to purchase?
Excavator for sale...

Excavator for sale Brisbane...

Crawler Excavator for sale Brisbane
Here is an example of how someone might search when they are researching a machine to purchase. If you were an excavator reseller for example – you would need to have all these keyword variants on your site, so the customer can keep returning to your site as they continue their purchase research journey. In an ideal world – you would have a page for every single one of these queries, that would eventually terminate in the customer calling you for a test drive.
To read the complete guide, click here to download the eBook.