Adani has awarded a $100 million contract to the Australian rail company, Martinus Rail as it ramps up its efforts to kick-start its long-awaited Carmichael mine project. This deal comes only weeks after Malaysian engineering company, Gamuda Bhd acquired 50% ownership in the New South Wales based Martinus Rail.

This deal is welcome news for Adani after Queensland's major rail freight company, Aurizon, has been under shareholder pressure not to contract with Adani.

The proposed 200km rail line would be built to connect with existing rail lines, linking the central Queensland mine to Abbot Point port. This new rail line would have to be connected to existing rail infrastructure, owned by Aurizon. This represents another regulatory hurdle for the long-proposed project, as it is up to Aurizon as to whether they accept this proposal.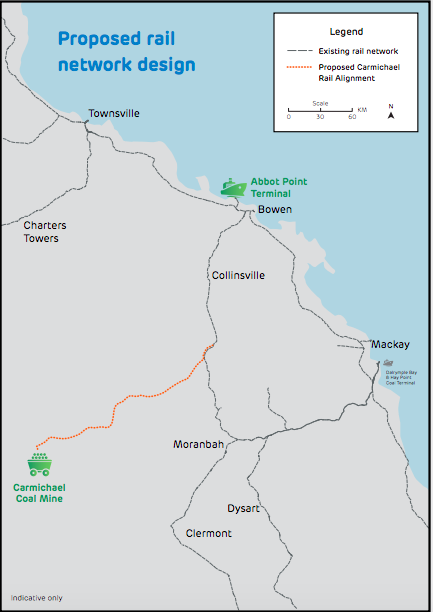 This contract is one of many significant investments Adani has made in regional Queensland, with over $450 million worth of contracts being awarded. Adani Mining CEO Mr. Lucas Dow spoke on the announcement,

"We have always promised Queenslanders that we will deliver jobs and economic benefits for the regions, and it's a great feeling that we are now able to convert the promises into actions that are producing outcomes for regional communities," Mr Dow said.

Whether or not the rail project proceeds as planned remains to be seen, but Mr. Dow remains upbeat on Adani's prospects in Queensland, stating:

"Since receiving our approvals we have not wasted a moment. Construction on the Carmichael mine and rail Project is well and truly underway onsite, and our big contracts are now also lined up as we ramp up activity."
The contract to construct and operate Adani's Carmichael mine has also been awarded, click here for the details.

This is also a timely reminder that Adani has said it will be evaluating the digital presence of a company before awarding any tenders. To have a chat about updating your website, click here.

Do a search on iSeekplant here