What is aggregate and its properties?
Aggregates are a broad category of materials such as sand, gravel, crushed stone, slag, and recycled concrete. The materials are particulate – so, in small pieces – and are often coarse or medium-grained.
What is aggregate used for?
Aggregates are the largest component in concrete, composing 70% - 80% of the material. Aggregates give body to concrete and reduce shrinkage.
What are the types of aggregate?
Aggregates can be practically classed by shape and size. The shape of your aggregates is important to the workability of the concrete, how much you want to put in and the strength of the concrete you want to make. You can find rounded aggregates, irregular/ partly rounded aggregates, angular aggregates, flaky aggregates and elongated aggregates. The size of your aggregate is related to your mix proportions and the type of work you're doing. Classifying aggregates based on size is called grading aggregates. Your aggregate can be course, fine, or all-in (a mix of course and fine).
Using aggregates in concrete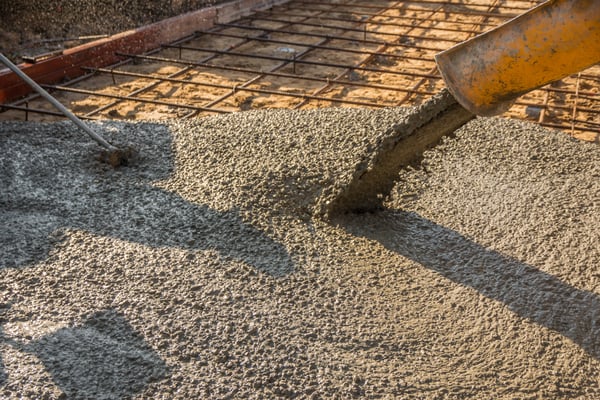 How does aggregate size affect concrete?
The size of your coarse aggregates is your main factor in determining the strength of your concrete. Generally, you'll want smaller coarse aggregates for stronger concrete, with 20mm aggregates fulfilling the threshold for strong concrete, and 40mm aggregates the threshold for normal strength concrete. As fine aggregates are used to fill in the gaps of the coarse aggregates, the smaller your coarse aggregates are the finer your fine aggregates should be. They increase the workability of your concrete.
What is the best aggregate for concrete?
It depends on your project. Compare the sizes of aggregates below to see which ones are right for you.
Grading Aggregate: what is the size of aggregate used in concrete?
Coarse Aggregate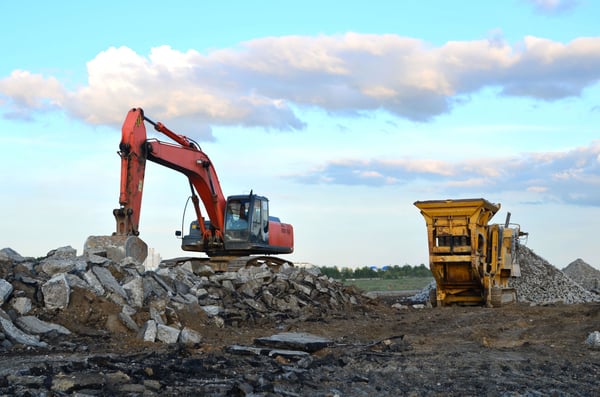 Coarse aggregates are any aggregates more than 4.75mm in size per piece. This includes boulders, cobblestone and gravel. Fine or crushed gravel is usually 4-8mm; medium or partly crushed gravel is 8-16mm; coarse or uncrushed gravel is 16-64mm; cobbles are 64-256mm; and boulders are anything above 256mm.
If you're looking for a mid-strength concrete get 40mm aggregates, but if you're looking for high strength 20mm is best. Keep in mind the size of the aggregates is the size which most of the pieces pass through a sieve of that size, not all, so you don't need to get too picky.
What is the maximum aggregate size?
On your hiring, building or purchasing contract, the term 'maximum aggregate size' refers to the smallest sieve that 100% of your aggregate can fit through.
In practice, there is no maximum size for aggregate. But usually the highest you'll want to go for structural applications is 40mm, unless you're heading a mass concreting project such as a dam. Then you can go up to 150mm.
Fine Aggregate
Fine aggregates are any aggregates less than 4.75mm in size per piece. This includes sand, silt and clay. Stone and gravel can also be crushed to the size of sand particles. Sand is the most common fine aggregate, often called a 'soft deposit' when used. Silt and clay usage is often called a 'loam.' Clay is usually smaller than 0.002mm in size per piece; silt is 0.002-0.06mm; fine sand is 0.06-0.25mm; medium sand is 0.5-0.25; and coarse sand is 0.5-2mm.
What is the zone of fine aggregate?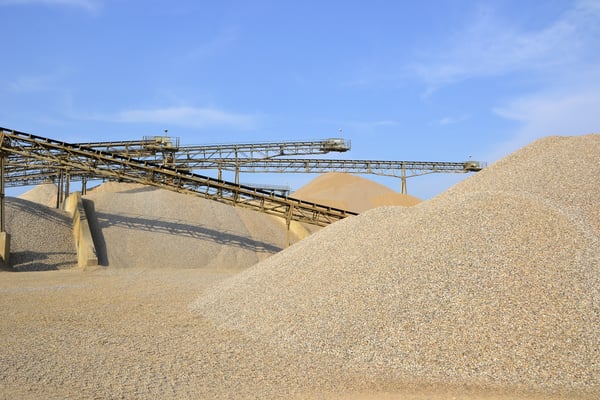 When aggregates are considered fine aggregates, it is in the 'zone of fine aggregates.' Within it there are four zones. The zones pertain to the percentage of the aggregate that will go through a certain sieve. Zone 1 includes the largest fine aggregates and Zone 4 the smallest.
The most useful sieve to determine the difference is the 0.6mm sieve. Only 15-34% of zone 1 aggregates will go through a 0.6mm sieve; 35-59% of zone 2 aggregates will; 60-79% of zone 3 will; and 80-100% of zone 4 will.
Fine aggregates fill the voids coarse aggregates leave in concrete mixing and increases workability.
To keep up to date with all of the latest industry and project news, subscribe to iSeekplant's Flapping Mouth blog today!