What other machines help with elevated work access?

Articulated Boom Lifts
Telescopic Boom Lifts
Scissor Lifts
Towable Boom Lifts
Elevated Work Platforms
Any one of the above machines are able to perform the job of a boom lift, however each has their own specific use and benefits.
What is a Boom Lift?
A boom lift is a work platform that is attached to the end of a mechanical arm, that is lifted to a desired height that enables work to be carried out in an otherwise unreachable area. For example, Boom lifts are used for electrical work and repairs inside a roof if it is inaccessible or safe to do so via a ladder. Boom lifts can also be used to install rigging at events or help with accessing hard to reach places for painting.
Articulated Boom Lifts are used primarily during outdoor applications and on construction sites. Articulated Boom Lifts provide versatile lifting capabilities including height, out and over positioning and a superior outreach ability.
Telescopic Boom Lifts allow you to reach out while maintaining capacity and are a great use for when you need to reach high areas such as electrical wires that need maintenance. While Telescopic Boom Lifts are great for height, they do lack the ability for over and out reach meaning you will not be able to hover over the top of a work area.
Scissor Lifts are a fantastic machine to use when you have a smaller area that needs to be covered but also a smaller workspace to be able to fit the machine. A great example is work that needs to be carried out within an alleyway. The scissor lift is not as wide as a boom lift and can squeeze safely into tighter spaces while still maintaining the ability to reach a substantial height. However you must keep in mind that the scissor lift is only able to go up and down and does not have the versatility of a boom lift.
Towable Boom Lifts are smaller than the average boom lift and have the ability to be towed on a suitable vehicle. A towable boom lift is great to use for when you need to reach tree branches that need to be trimmed, putting up Christmas decorations and temporary signage. In general, a towable boom lift is a great option for when you need to complete an easy job that is quick and temporary.
Elevated Work Platforms are a combination of all of the above, with each machine having it's own unique use and application. These machines are categorised as Elevated Work Platforms or Access Equipment as they provide the ability to maintain work at a height while ensuring the safety of the employee.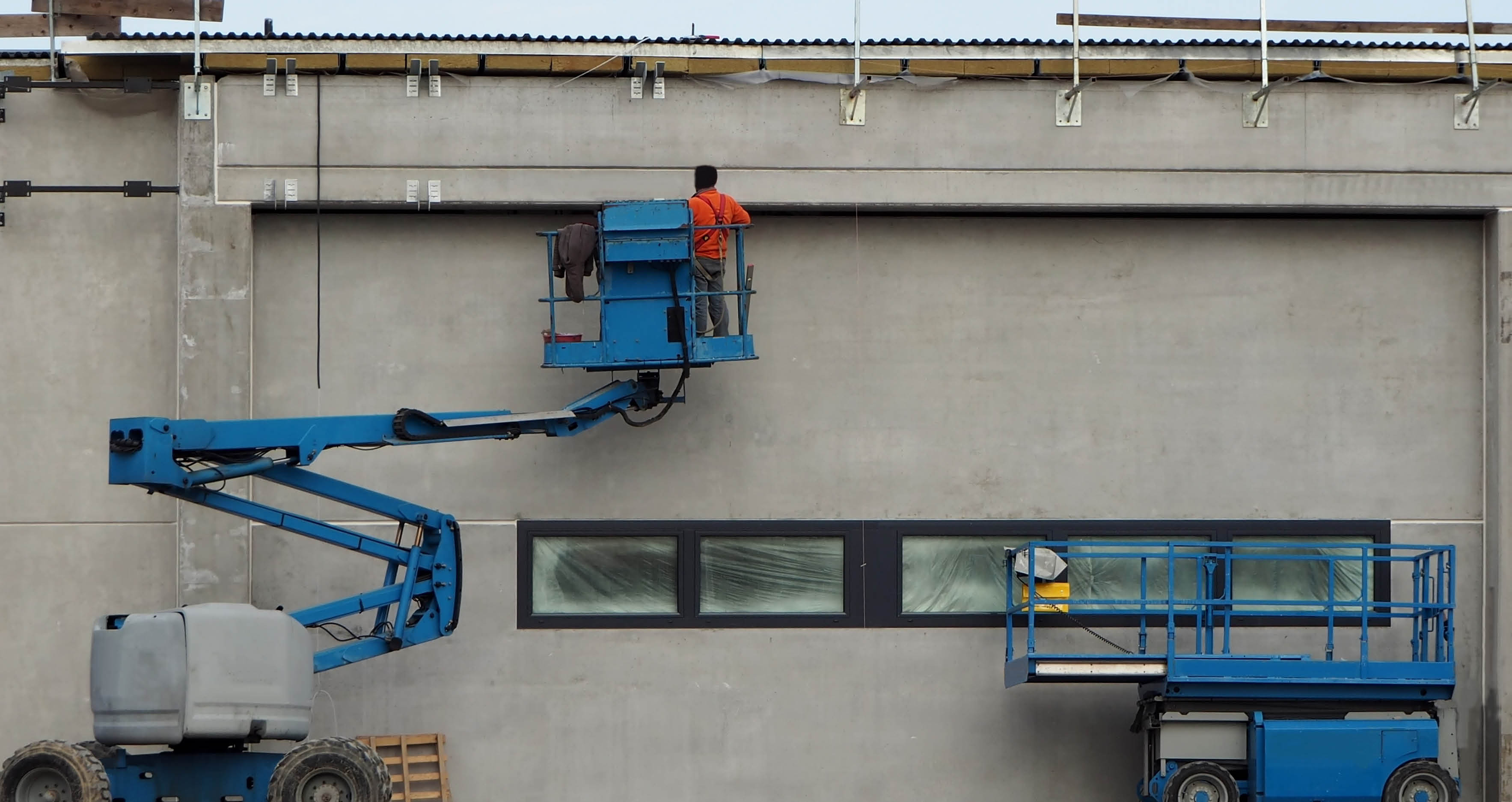 The Benefits of using a Boom Lift?
The benefits of using a Boom Lift include:
Heavier payload
Ability to erect large structures with ease for worker
Less time spent moving platform from one place to another
Safer access to hard to reach places and better OHS
Great mobility and flexibility
Scissor Lift vs Boom Lift. Which one is better for your job?
The difference between a scissor lift and a boom lift is essentially the ability to cover more of a surface area and the different applications each can service. While a scissor lift is perfect for small areas that a boom lift will just not fit, a boom lift is incredibly versatile and carries the ability for the worker to move from one area to another with ease and ensuring the efficiency of the task at hand.
Need to hire a Boom Lift?
iSeekplant is home to over 8000 plant hire suppliers including those that have boom lift hire across Brisbane, Sydney, Perth, Melbourne and the rest of Australia. To hire a boom lift for your job, click here to use our rates tool.