Our picks for the most popular global drone brands are:
1. DJI Drones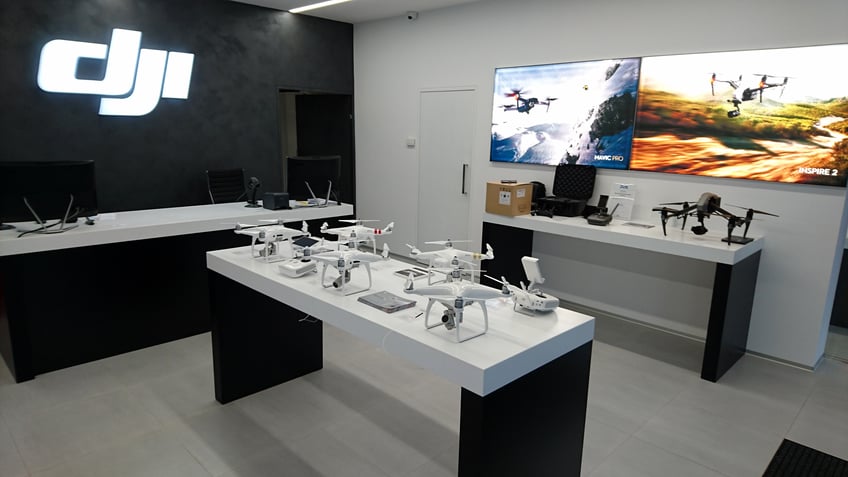 DJI is the best well-known drone company worldwide on the market today. DJI have developed reliable and visionary drones that capture exceptional photos and videos for both professional and personal use. DJI is headquartered in China and grew from a single small office in 2006 to a global workforce. DJI has established offices in the United States, Germany, the Netherlands, Japan, South Korea, Beijing, Shanghai, and Hong Kong. DJI have created the most popular Mavic drones, Phantom drones, Inspire drones, Agras drones, Matrice drones, and P4 Multispectral drones.
2. Parrot Drones
Parrot is the second best drone company on the worldwide market today. Parrot was established in 1994 by CEO Henri Seydoux who turned Parrot into the leading European group in the drone industry. Parrot focuses on product designs and engineering in mainly France and Switzerland with over 500 employees. Parrot drones have been developed with high performance and ease of use for agriculture, 3D mapping, surveying, inspection, defence, and security. Parrot have manufactured popular Bebop drones, Anafi drones, Mambo FPV drones, and accessories.
3. Skydio Drones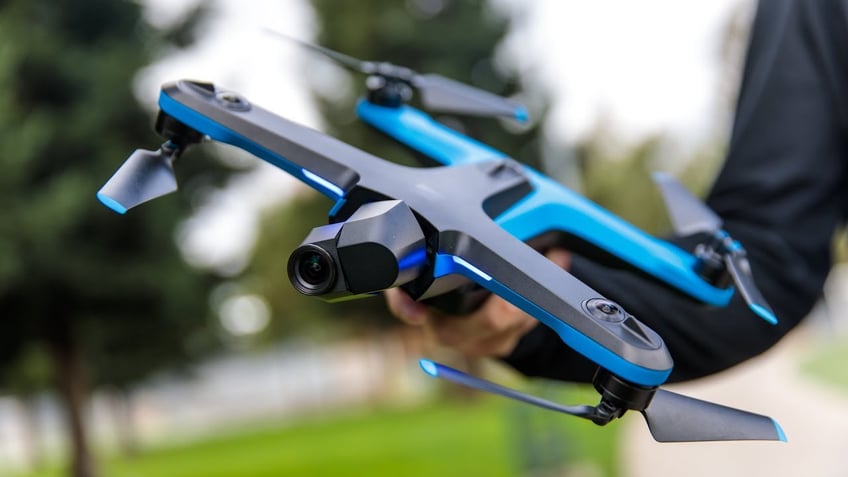 Skydio was founded in 2014 by CEO Adam Bry and quickly became a globally recognised drone brand from a Californian start-up. Skydio is a younger drone brand yet highly innovative with the launch of their R1 drone in 2018. The R1 drone was regarded a breakthrough in autonomous drones for consumers and a platform for commercial development. Skydio took the customer feedback and learnings from the R1 development, shipping and servicing to launch the Skydio 2 drone in 2019. The Skydio 2 drone is lighter, smarter, more compact, more versatile, cheaper, and creates better imagery than the original R1 drone. Skydio wants to take major steps forward in the company as well as major steps forward in the industry.
4. Flyability Drones
Flyability is a Swiss company based in Lausanne founded in 2014 by Dr. Adrien Briod and Patrick Thévoz. Flyability developed the Elios and Elios 2 drones as safe drones for indoor operation, complex and confined spaces, and contact with people. Collision and injury risks are two critical issues being solved by allowing the safe use of drones inside cities and buildings. Power generation, oil and gas, chemicals, maritime, infrastructures and utilities, and public safety are the main industries purchasing these innovative Flyability drones.
5. Freefly Drones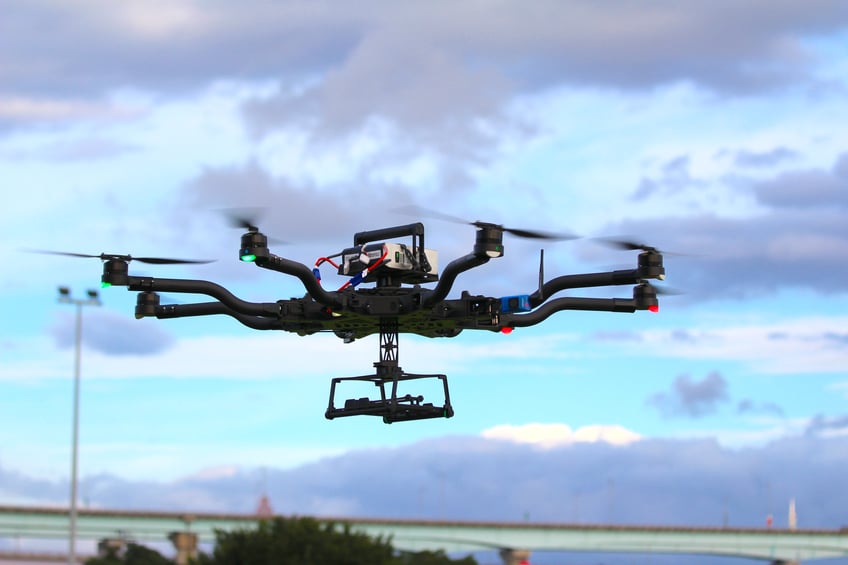 Freefly is an American corporation founded in 2011 by Tabb Firchau, David Bloomfield, Hugh Bell, and Megan Fogel. Freefly build highly specialised unmanned aerial vehicles (UAVs) for high-end imagery, therefore Freefly is not a company name seen at a local electronics retailer. Freefly manufacture cinematography Movi gimbals, Movi payloads, Alta drones, accessories, and controls. The largest Freefly machine is the Alta 8 capable of carrying up to 9 kilograms of camera gear.
Hire a Drone Today!
iSeekplant is the largest online marketplace for construction equipment hire in Australia. For drone hire across Australia, click here to browse our drone suppliers. Alternatively, call us on 1300 691 912 or email us at projects@iseekplant.com.au.
To keep up to date with all of the latest industry and project news, subscribe to iSeekplant's Flapping Mouth blog below!