The $34.8 million dollar tender for the Bill Fulton Bridge duplication in Cairns has been won by a JV between Brisbane's Albem Operations and Western Australian company Highway Construction.
The expansion of one of Cairns' most frustrating traffic chokepoints (the Bill Fulton Bridge) has been given the green light and is on track to begin next month in November 2016.
This is music to our ears given the giant invisible line of sadness from about Bundaberg north. There're a few major projects keeping the lights on, but there is not enough for the myriad of suppliers hungry for work.
At this stage, it looks like Albem Operations will be taking care of the bridge and structure and Highway Construction sorting out the roads and pavement. If you are an access equipment or crane company based in Cairns, I would be hitting up Albem Operations, and those with excavators & pavers, spreaders or stabilisers, should be calling Highway Construction toot sweet.
Western Australian company Highway Construction doesn't often leave its' native state... But it's alright sand-groper (we've recently heard that is what some people call a Western Australian), your Albem counterpart is a native banana bender and can show you how to handle the heat when you have to work 3/4 of a mile from the sun.
The company duo has now been awarded the $34.2 million Bill Fulton Bridge contract in a long-awaited overhaul of a troubled section of the Cairns Western Arterial Road.
However, this isn't the first time the pair have teamed up. The businesses have previously joint-ventured to deliver the Dampier Highway Duplication Project (WA) and Big McPhees Bridge Replacement (Kimberley Region of Western Australia) back in 2012-2013.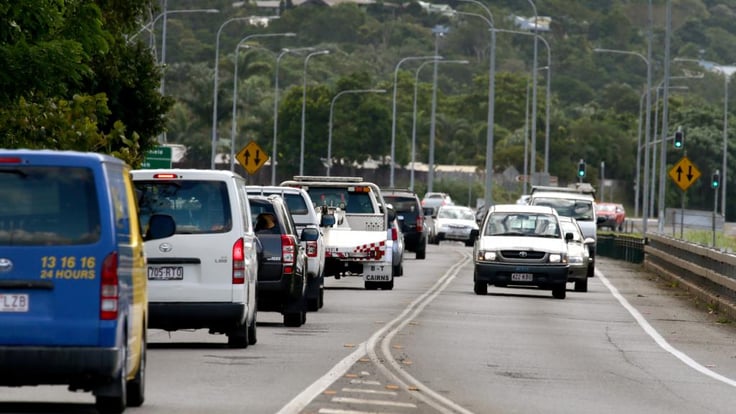 Image Source: The Cairns Post
If you have machines in North Queensland, get ready to price your little heart out.
The Bill Fulton Bridge project will add 120 metres of new bridging and the duplication of 700 metres of Cairns Western Arterial Road.
Government turtles, like Jackie Trad (Deputy Premier and Minister for Infrastructure), said the $34.2 million project was a priority for the Palaszczuk Government.
iSeekplant have worked on plant hire for many projects like this one.
To get your gear on projects like this, make a free profile here, or give us a call on 1300 691 912.
Sources: The Cairns Post, Media Statements QLD, Highway Construction