Bonelli Plant Hire is an experienced and reliable plant hire company in Brisbane, Queensland.
Bonelli Plant Hire has enjoyed more than 35 years in the civil construction, rural/residential industries in Australia. Located north of Brisbane, Bonelli's key personnel have more than 100 years of combined experience within the industry, and the company can take on any job – regardless of size. These guys are experts in anything earthmoving and their operators are highly skilled with a wealth of knowledge.
The company has extensive experience working with local councils, state governments, ports and harbours, parks and gardens, civil construction, bulk earthworks projects, land reclamation and restoration and more. The company has been involved in land reclamation and dredging jobs since the 1970's and continues to this day working ports and coastal regions across the country.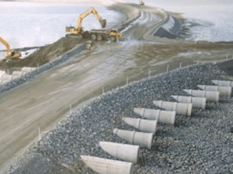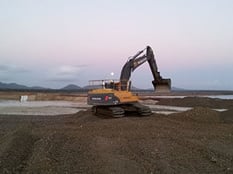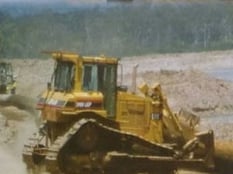 Fleet
Bonelli Plant Hire has a large fleet, with D6 Swamp Dozers, Front End Loaders, Pozzi Tracks Float Hire, and many different Excavators ranging in sizes from 3.5 to 45 tonne and everything in between. The company also has a compressive range of attachments that can be added to its excavators, meaning a wider variety of earthmoving jobs can be tackled.
Some of the equipment and attachments available from Bonelli Plant Hire include:
Tilting heads
GPS
Long arm (16.5m reach)
Rock breakers
Tilt bucket
Rollers
Rippers
Rock grabs
Augers (200mm-800mm)
Sifting bucket
Compaction wheels
Knuckle boom
Bobcat combo (3.5 tonne)
Road Brooms
Posi-track combo (5 tonne)
Pallet Folks
Levelling bar
Combo hire
Services
The team at Bonelli Plant Hire also offer a number of services throughout Queensland including:
Site pads
Land clearing
Driveways
Drainage
Dam cleaning and construction
Bulk earthworks
Civil construction
Land reclamation and restoration
Parks and restoration
Park and gardens
Ports and harbours
A Plant Hire Company that Cares
Bonelli Plant Hire's systems and environmental management policy are all designed to minimise the company's impact on the environment. Since Bonelli works within high-risk environmental regions, all systems are continually monitored to ensure compliance at all levels.
Bonelli Plant Hire is well-known for its commitment to the environment, and the team complies with all relevant environmental and planning requirements for every project.
Get in Touch
If you're looking for a plant hire and earthmoving company that will go the extra mile to ensure the success of your project while prioritising the environment, check out Borelli Plant Hire's iSeekplant profile here.