What are average boom lift hire rates?
Boom lift hire prices vary depending on the type of boom lift required, size of the boom lift and include a transport fee.
Quick Links:
Knuckle Boom Hire Rates
| | | |
| --- | --- | --- |
| Knuckle Boom Size | Average Dry Hire Rates / Day | Transport Each Way |
| 30ft | $190 | $170 |
| 34ft | $215 | $170 |
| 40ft | $220 | $170 |
| 45ft | $255 | $170 |
| 51ft | $275 | $180 |
| 60ft | $300 | $230 |
Telescopic Boom Hire Rates
| | | |
| --- | --- | --- |
| Telescopic Boom Hire Rates | Average Dry Hire Rates / Day | Transport Each Way |
| 30ft | $230 | $150 |
| 45ft | $250 | $150 |
| 65ft | $300 | $230 |
The above rates are an industry average and have been calculated from extensive research of the current industry climate.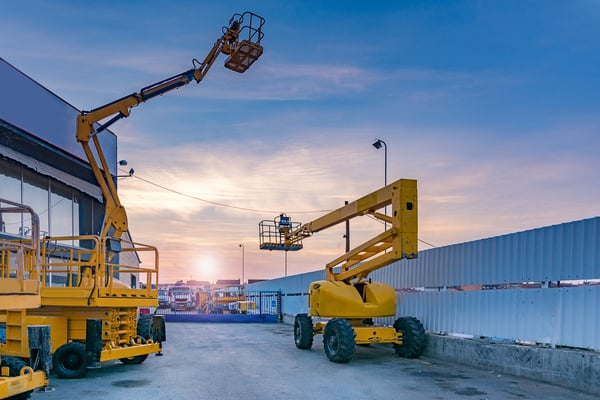 Also known as a cherry picker, telescopic handler or knuckle boom, these elevating working platforms (EWP's) are used to carry out work at a height such as electrical work, roof restoration, warehousing services and any other tasks that are otherwise difficult to reach due to height.
On average you can expect to pay between $190 - $400 per day to hire a boom lift depending on the model variation, fuel option and height requirements. In general, access equipment is not available for wet hire however there are many labour force companies who can organise a worker should you require one for your project.
Need to hire a boom lift? Get free competitive quotes through iSeekplant!
Are there minimum hours required to hire a Boom Lift?
There are no minimum hours required when hiring a boom lift, however generally when you are booking in your telescopic boom lift or knuckle boom lift, you will be paying a per day rate, not hourly.
Generally, EWP hire for boom lifts are hired for projects that take longer than 1 day to complete, so a minimum hire requirement is not necessary. However in the case that boom lift is only required for a few hours, a full day rate is charged to the client as well as transportation costs as outlined below.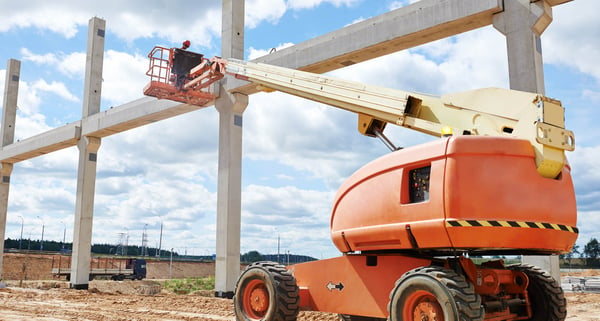 What is the 'Travel cost' in Boom Lift hire rates?
As an industry standard, the time and resources spent delivering and transporting the boom lift and access equipment to your location, is time spent on that machine that is not generating the owner any ROI as it is incapacitated.
On average, the float cost is calculated as an average hourly cost of that machine as well as the costs to load, unload and drive the machine to your location.
Boom lift long-term hire rates
Most plant hire suppliers and boom lift suppliers offer their clients with discounts depending on the length of time the boom lift is being hired for. As an average, discounts can include:
Boom lift hire for longer than 1 week: average discount of 5%
Boom lift hire for longer than 1 month: average discount of 10%
Boom lift hire for longer than 2 months: average discount of 20%
Boom lift hire for longer than 6 months: average discount of 30%
What are boom lifts used for?
Boom lifts are used in scenarios when access to a work space is at an unreachable height for a ladder or is temporary and clunky scaffolding is a nuisance. For example, work can include:
Electrical repairs
Painting large scale walls
Installing temporary rigging fixtures
Video platforms
Piping work
How to hire a boom lift?
There are many boom lift suppliers across Australia including Sydney, Melbourne, Brisbane, Adelaide and Perth. iSeekplant is the home of thousands of suppliers of plant hire equipment including boom lifts. Use the iSeekplant get a quote tool to be connected to boom lift hire suppliers near you and your project location.
To keep up to date with all of the latest industry and project news, subscribe to iSeekplant's Flapping Mouth blog below!