Are you interested in getting off the tools and making a career change to be a building inspector? Or perhaps seeking to gain employment in building and construction from an entirely different industry? Today we explore how to become a building inspector and what to expect in the role.
What is the purpose of a building inspection?
Building inspections are undertaken to ensure that residential and commercial structures comply with the necessary laws and regulations, as well as the original agreed business plans. Additionally, building inspections identify any defects in a structure that require fixing.
Is a building inspection necessary?
In Australia, the standards for the building and construction industry are stringent. There are nuances between the states and territories, but the Building Code of Australia (BCA) sets out the national standards that are required to be met in this country. Without the requisite inspections being undertaken and a building being deemed compliant, the risks are:
Potential vulnerabilities in the build, which can lead to larger quality issues
Safety of the occupants, where non-compliance could lead to injury or death
Types of issues identified in a construction inspection
Given the complexity of a build, the number of trades involved and the wide array of materials used, there are a large number of issues that might be uncovered during a building inspection. These include:
Lack of necessary fire separation walls
Structural issues with the roof, walls, floors or foundations
Poor ventilation
Use of non-compliant materials
Use of non-compliant techniques to complete a task
Wiring and electrical issues
Plumbing issues
What is a building inspector?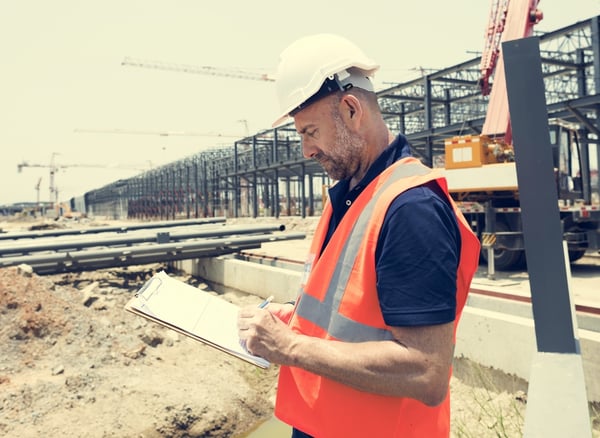 A building inspector checks the structural integrity of a building to ensure compliance with a specific set of laws and regulations. They will assess and identify problems with the design, construction techniques and materials and will offer solutions to address any non-compliant elements. It should be noted that an inspection can be carried out before, during and after a structure is built and can even be carried out at random.
Building inspector job duties and responsibilities
Depending on the type of structure (commercial or residential) and the stage of construction (pre, during or post-build), a building inspector's role can offer plenty of variety. The role typically involves the following:
Review plans prior to breaking ground, ensuring they comply with laws and regulations
Approve compliant building plans
Ongoing assessment of the site to ensure compliance through construction
Inspect major systems such as plumbing and electrical to ensure compliance
Ratify structural elements such as level and elevation of structures against plans and regulations
Issue violation notices and stop-work orders where necessary
Maintain inspection logs and provide written documentation of findings
How much do construction inspectors make in Australia?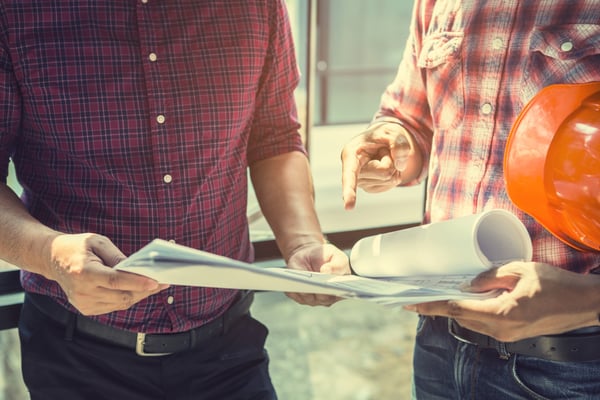 According to Seek, a construction inspector in Australia can expect to make between $90,000 and $100,000 per year. Queensland salaries seem to trend slightly below the national average and range between $80,000 and $90,000 per year.
Is a building inspector a good job?
Being a building inspector can be a highly rewarding job. It provides variety as no two sites are the same and much of the work is investigative by nature, which can be very interest and present lots of learning opportunities. Be aware that the role can require a lot of driving between sites and does require that you maintain a working knowledge of current building codes and practices to be able to effectively inspect buildings.
How do I get a building inspector license in Australia?
To obtain a building inspector license in Australia, you must be able to demonstrate a working knowledge of the building and construction industry, a strong mathematical and engineering mind and hold a relevant license within the state or territory that you will be practising. Many inspectors have previously undertaken worked in a trade such as carpentry, plumbing or, electrical so they have intimate knowledge of the industry. Alternatively, you can undertake an apprenticeship with a licensed building inspector, which will include both on-the-job and classroom learning. A third option is to complete one of the following courses:
Diploma of Building and Construction
Advanced Diploma of Building Surveying
Bachelor of Construction Management
How long does it take to become a building inspector?
The length of time required to become a qualified inspector depends on a number of factors, such as prior experience and the type of training selected. However, you can expect the training time to take around two years.
Job prospects
Fortunately, if you are passionate about becoming a building inspector, the future looks bright. With a growing and ageing population in Australia, the demand for both residential and commercial infrastructure is projected to grow in parallel. In their "Australian Jobs 2019" report, The Department of Jobs and Small Business stated:
"Construction is projected to have above average employment growth over the five years to May 2023. Strong growth is expected across all sectors of this industry."
Now might just be the time for you to make your next career move.
To keep up to date with the latest industry and project news, subscribe to iSeekplant's Flapping Mouth blog below.