In an industry that revolves around contracts, the construction bid document can be the difference between success and failure. A formally presented, professional construction bid is critical for your business to be seen as a reliable candidate for large projects. With growing competition in the industry, it's important to set yourself apart from competitors with a thorough understanding of positive construction bid practices.

The function of a construction bid goes beyond simply winning the job, though. These documents are also used throughout the construction process as a safety guide, reference tool, contact sheet, rule book and more. Formulating a thorough and precise construction bid is critical as it is an instrumental resource, connecting many different teams and individuals on the worksite at any given time.
What is a construction bid?
A construction bid involves providing a potential client with a proposal to build or manage the construction of a structure. The client solicits bids from various developers and evaluates the information they're provided with in order to select the developer they believe will do the best job.
How to streamline a construction bid.
To give yourself the best chance of winning the contract, it's important to have an easy-to-understand construction bid. Here are some great ways to streamline your construction bid while still providing all the critical information to the client.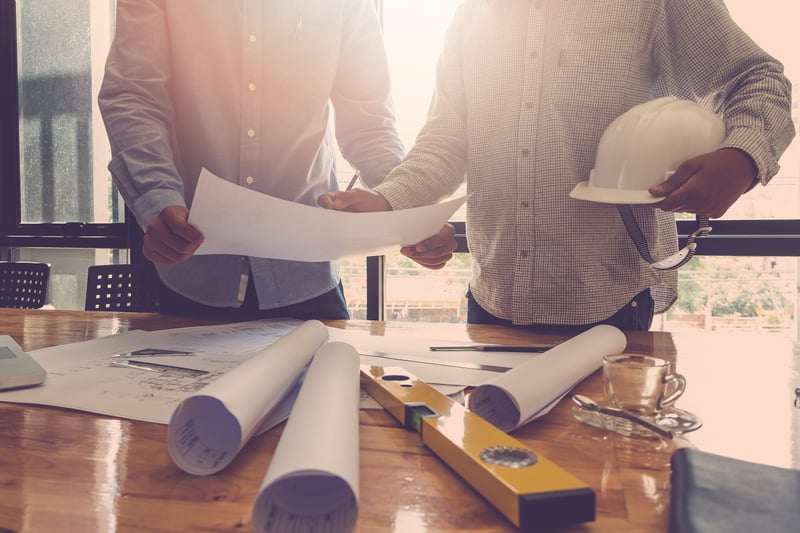 Use language that clients will understand.
Avoiding the use of complex industry jargon throughout your construction bid is usually a good idea. Using simplified language is a good way to side-step confusion, especially when bidding on larger-scale projects.
Use appendices to your advantage.
A great way to simplify your construction bid is to include complex aspects of your proposal into appendices. Things like full budget and labour breakdowns do not need to take up space in the body of your bid - a separate section will likely save your potential client a lot of time and an unnecessary headache.
How to make a construction bid form.
The structure of construction bids is likely to vary depending on the size, scope and location of individual projects. However, they all must contain the same key elements to have a chance at succeeding.
Step 1: The important stuff
The top of your construction bid document should outline the critical contact information of your business, as well as the customers' information. This includes:

Your company name
Your company address
Your phone number
Your email address
Project owner name
Project owner title
Project owner company
Project owner mailing address
Project owner phone
Project owner email address
The date
Step 2: The scope of your project
Before you dive into the pricing of the job, your construction bid should first provide the scope of the project. This section requires meticulous detail, emphasising the services you're proposing to provide for the client. This includes factors like the:

Project summary
Procedural expectations
Project owner expectations
It's also important to outline responsibility for a task that may not have a clear owner, who is allowed on the project and what plans are in place to protect residents around the worksite.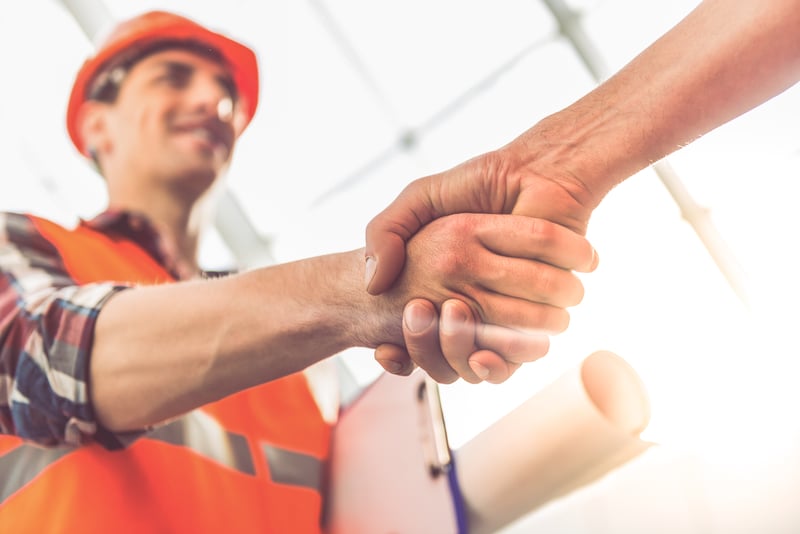 Step 3: The existing conditions
A preliminary site assessment needs to be conducted to showcase your competence in identifying existing issues on the site. Observations made throughout the inspection should be outlined in this section, as well as the necessary actions to rectify each issue, and who is responsible for each task.

It's a good idea to include a paragraph outlining how your team plans to handle any existing conditions that are discovered after construction commences, and who will determine the scope and cost of the fixes.
Step 4: The project cost
This section focusses on a cost estimate for the entire project, broken down into subsections like labour and materials. It's also important to outline the costs that may incur should the project go over scope. Laying out clear expectations with the client is crucial to avoid disputes over project fees.
Step 5: The payment terms
If you'd like to be paid for your project, it's probably a good plan to include a payment terms section in your construction bid. Customers will usually not pay the entire fee up-front for building projects, especially larger-scale jobs. Detailing a list of tangible milestones for your project alongside a dollar value is a good way to keep payment expectations realistic.
Step 6: The relevant documents
Construction projects can be absolutely massive. Many of the bigger jobs demand sub-projects that are orchestrated by different teams. It's critical to outline exactly what those sub-projects are in your construction bid, and who has authority over them. This process eliminates the potential for confusion throughout the construction process, making it clear exactly who is in charge of what. This section also outlines who has the legal authority to sign the necessary paperwork and enter into legally binding commitments throughout the job.
Step 7: The work schedule
The working schedule is an important piece of the construction bid puzzle. This section goes beyond outlining when the project will begin and end - it's important to also include the date that the contractor will receive approval to begin work on the project, as well as the extent to which you will assume liability for delays caused by powers beyond your control. This covers you from losing profits as a result of things like restrictive weather or permit approvals.

It's also important to differentiate between calendar days and working days, and to factor in permit or zoning approval periods, supplier lead times, and other third-party processes that may delay the project schedule.
Step 8: The signatures and formal bid
Last, but definitely not least, a formal statement of intent should be at the end of your construction bid document. This encompasses the intent of the services you'll be providing, as well as a bid estimate and relevant signatures. If you're the sole owner of your company, you're able to sign the document alone. However, if you're working with a co-owner or manager, it's necessary for them to sign the document too.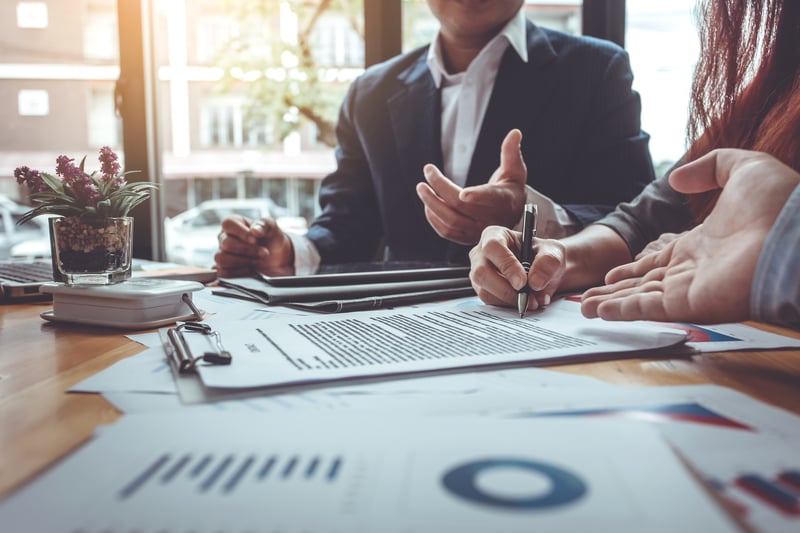 Win more work with better construction bids.
Project owners are much more likely to trust a business whose documentation is well-formatted, well-prepared and well-designed. With a professional construction bid, your processes will be clearer and strictly defined, preventing mistakes and miscommunications down the line.