Work on Sydney's multi-billion dollar light rail began in Parramatta last week. The project will link the western and northern suburbs of the city via its central business district.
The first stage of the project will include 16 stations, with services running every 7.5 minutes during peak times. It spans over a 12km stretch and includes a two-way overground track from Westmead to Carlingford, via Parramatta.
The second stage of the project will be a 9km line from Parramatta in the heart of the city to the Olympic Park via Wentworth Point, Melrose Park and Ermington.
The Berejiklian government has said the new lines will provide reliable, frequent services for the Greater Parramatta region, with about 28,000 people getting on and off every day by 2026.
The Minister for Transport and Roads, Paul Toole, said: "Today marks a significant step on a project that will transform transport connectivity in a growing part of Sydney."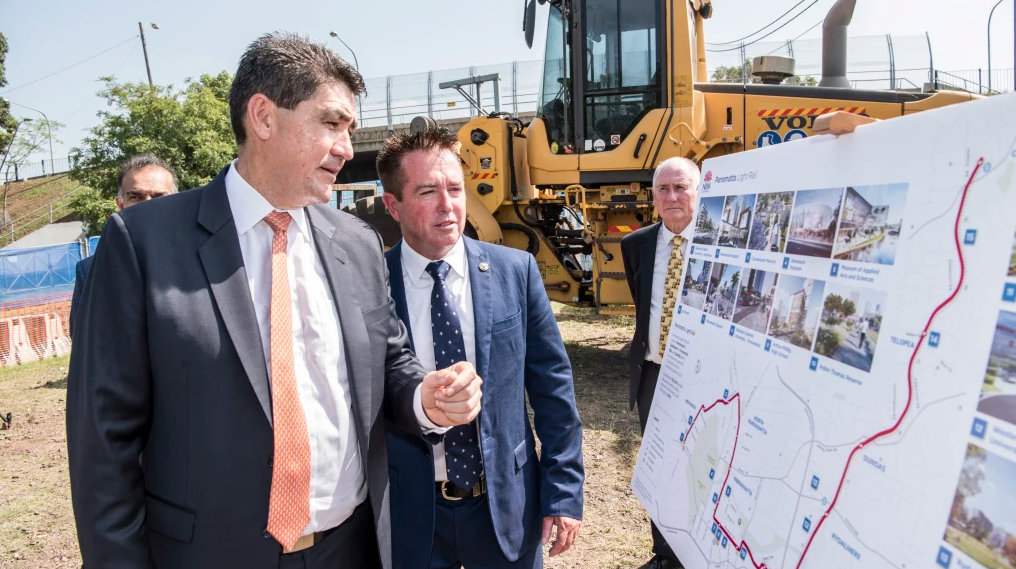 Image credit: STEVEN SIEWERT, Sydney Morning Herald.
"Some disruption is unavoidable, which is why we will continue working with businesses to ensure they have the information and support they need."
"You learn from previous projects and you get better. We're working with the local community to ensure that disruptions are kept to a minimum," he said.
"We're confident to have this project ready by 2023."
Stages one and two of the project were won back in 2018 by UK consulting engineer Arup. Laing O'Rourke and Hochtief's CPB are amongst some of the contractors currently working on the project.
A leaked government document in 2016 estimated the cost of the entire line, which included the second stage, at more than $3.5 billion.
To stay up to date with the latest industry and project news, subscribe to iSeekplant's flapping mouth blog below!