Construction has commenced in South Brisbane on the $944 million Brisbane Metro project. The early works will pave the way for construction to begin on an underground station.

The Brisbane Metro project is aiming to link suburban bus and train services throughout the city.
The expected cost to build the Brisbane Metro is $944 million, with the council committing to provide $644 million in funding. The Australian Government has provided a $300 million funding commitment in the 2018-19 Federal Budget.
Key facts:
Zero tailpipe emissions
Capacity for 150 passengers in comfort and 180 in event mode
Interchange at 11 locations
Metro servicing 18 stations
Two new Metro lines
Complement Cross River Rail with interchanges at Boggo Road station and Roma Street station
A new fleet of 60 electric Metro vehicles, following successful testing of the pilot vehicle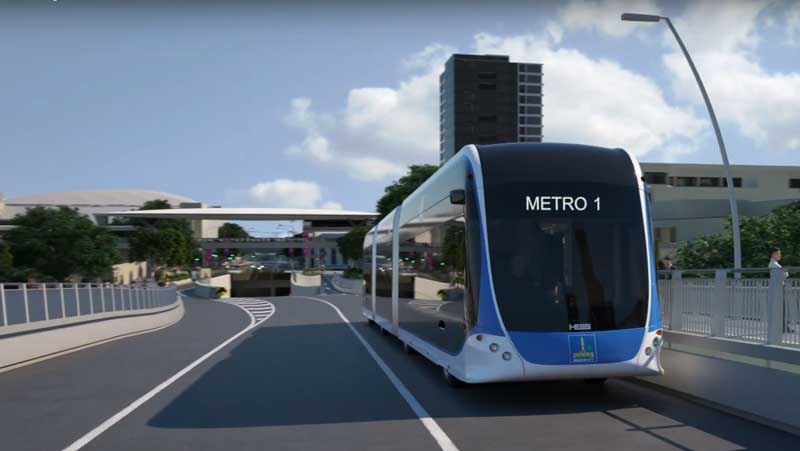 Alan Tudge, Minister for Population, Cities and Urban Infrastructure said frequent peak hour services will be provided once the metro is completed, and will get commuters home considerably quicker.
"New high-frequency services will link with suburban bus and train services, really helping to connect the city to the suburbs and easing congestion bottlenecks."
Brisbane metro services are set to be in operation by the end of 2023.
To keep up to date with the latest industry and project news, subscribe to iSeekplant's flapping mouth blog today!