After a tumultuous few months of uncertainty regarding the funding of Queensland's top priority infrastructure project, construction has finally begun on the Cross River Rail project.
Queensland Premier Annastacia Palaszczuk confirmed that heavy works have now begun on the 5.9km tunnel which will make up a significant portion of the Cross River Rail.
"Industry is ready to play its part after my Government committed to fully fund Cross River Rail," the Premier said. "We are wasting no time - I have been clear that Cross River Rail is happening and that we will deliver this nation building infrastructure project."

"I understand that we need our industry leaders to be ready to act on our tenders and start the flow of jobs which is why we are having our first industry briefing today."
Deputy Premier and Transport Minister Jackie Trad spoke about this significant milestone while urging the LNP opposition to support the project if they won the next election,
"After the next election anyone can cancel any project they like, but Cross River Rail is ready to go."
LNP leader Tim Nicholls has so far refused to match the Palaszszuk Government's commitment to fund the project with or without the support of the Federal Government. Thim Nicholls also spoke to the media regarding the future of the project,
"We'll look at the business case, we've said we want to see whether the business case actually stacks up," he said.
The Palaszszuk Government plans on funding the $5.4 billion Cross River Rail via a Public Private Partnership (PPP). Around half of the total funding is expected to come from the PPP.
The 10.2km Cross River Rail is expected to create 1500 jobs per year until it's anticipated completion in 2024.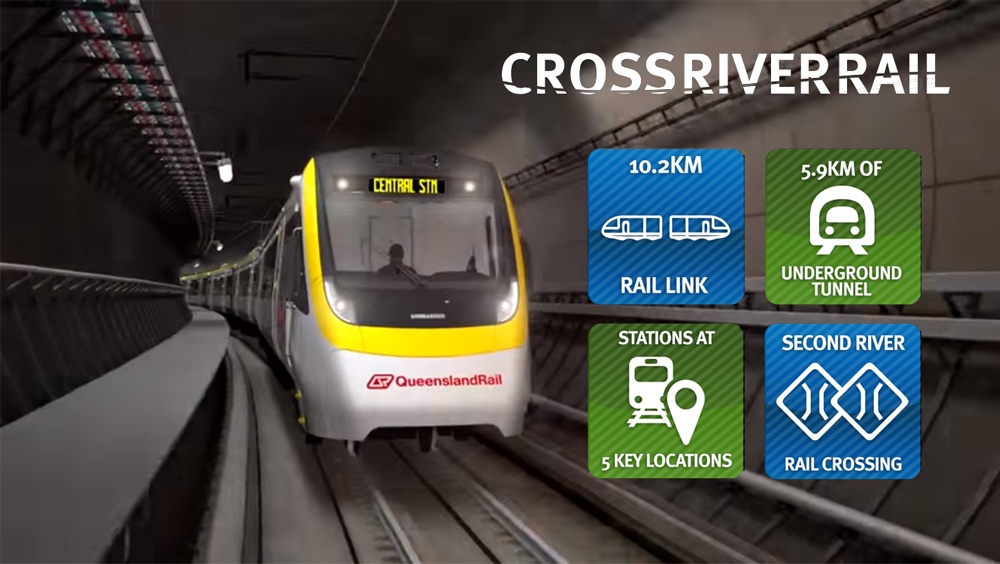 Along with the construction of 10.2km of tram lines and a 5.2km tunnel that will cross under the Brisbane River and CBD, the Cross River Rail will also involve the construction of four new train stations, located in the suburbs of Dutton Park, Woolloongabba, Bowen Hills and the CBD.
Become a supplier on iSeekplant and make a free profile here
To search for machines or plant hire suppliers, click here.
Source: Queensland Government, Queensland Operation, Fairfax, News Corp