Cranes are heavy, tall machines at risk of causing serious harm and injury to workers if they're not properly operated. Safe Work Australia (SWA) has reported 240 serious crane related injuries per year, so a safety refresher might be required. Scroll down to see the top four crane safety tips recommended by iSeekplant.
Crane accidents
Whether you're operating a tower crane or mobile crane, the safety of both operators and other workers must be taken into account. The SWA has reported several hundred crane injury claims per year, as well as 47 reported worksite deaths within the construction industry involving a crane from 2003-2015. During an investigation behind these crane deaths, it was found that the majority were caused by a poor risk management system. While risk management can be a daunting task for some, it is an integral process to safely manage a site and must be thoroughly completed to cover all conceivable hazards that may occur. For more information on how to conduct a risk assessment, check out iSeekplant's construction risk management guide 2020.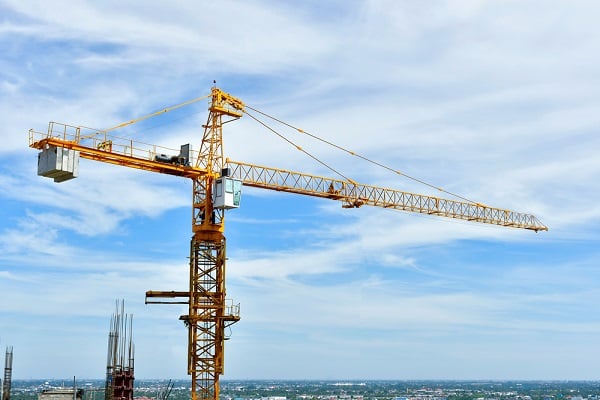 What are the four major causes of crane accidents?
Due to the size, mobility and lifting potential of a crane, crane accidents have a high possibility of being fatal. The 4 main crane accidents that can occur include:
1. Electrocution
Generally caused by the boom or crane coming in direct contact with active power lines, electrocution is among the most common forms of crane injury. Between 2003-2015, there were 5 deaths caused by electrocution during crane operation.
2. Falls
Crane falls or crane collapses can occur for a plethora of reasons, such as mechanical failure, outrigging failure, incorrect assembly and exceeding the operational weight limits of the crane.
Need to hire a Crane? iSeekplant has many crane suppliers to choose from across Australia!
3. Overturns
Crane overturns can occur from lifting excessive loads, overextending/overreaching, swinging loads and high winds. All of these increase the overall load radius and can result in the overturning of a crane.
4. Mechanical failure
Mechanical failure in cranes covers a wide assortment of failures, including wiring and electrical components and welded contacts. Electrical component failures occur in the control or hydraulic systems when the crane is constantly operated. Welded contact failures commonly refer to the failure of both energise or de-energise, leading to the motor failing to stop or start during the operation of the crane.
Tip 1. Get a qualified operator
It is important to ensure that your crane operator is fully qualified and licensed. Crane operation requires a high level of specialised knowledge to operate the machinery in a safe manner. The crane operator should be well versed in all safety procedures, including hand signals and full understanding of the machine inside and out before conducting any form of lift.
Tip 2. Separating the crane operating area
For enhanced safety when operating a crane, consider separating the operating area using bollards, concrete wall barriers or fencing. This will reduce the overall foot traffic around the crane site and result in less of injury, meaning better crane safety!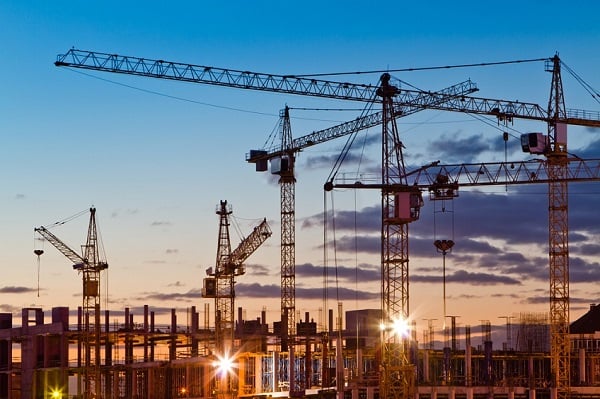 Tip 3. Safety checklists
Conduct regular safety checklists and place safety cards around the worksites to enforce the required safety protocols. The safety checklist should be conducted regularly, whether that be every few hours or before each shift depending on the equipment being used. The checklist and safety cards should be made available to every worker on site.
Tip 4. Time management
Every construction project has a deadline, and sometimes workers attempt to cut corners to get a job completed faster. The safe operation of cranes is something that requires full attention and dedicated time. To maximise time management, schedule in operation times for the crane and schedule in other jobs around the crane. This will provide maximum efficiency and reduce the chance of hazards on site while the crane is being operated.
Hire a Crane with iSeekplant
If you are chasing crawler crane or mobile hydraulic crane hire for your next project, view our large directory of crane suppliers or use our handy get a quote tool for quick, competitive quotes. We have crane hire available across Australia in Canberra, Darwin, Adelaide, Perth, Brisbane, Melbourne and Sydney. Alternatively, if you'd rather talk through your options with one of our team members, call us on 1300 691 912 or email projects@iseekplant.com.au.
Subscribe to the Flapping Mouth Blog today to stay up to date with the latest industry news and projects in Australia!