The demand for diesel mechanic specialists has always been high in Australia. But, recently, the Australian Automotive Dealer Association cited pandemic closures as a reason why the shortage has worsened in the last 12 months.
And it's not just automotive dealers that suffer but consumers as well: customers who need to get their vehicles serviced and repaired experience long delays and high prices when hiring diesel technicians.
Diesel mechanics or service technicians are professionals whose jobs are absolutely crucial to several related industries — including construction, most obviously, but also agriculture, transportation, and even infrastructure for hospitals, schools, and businesses.
If you've been looking to hire a diesel mechanic specialist, read on to learn more about what you can expect when it comes to diesel mechanic rates, services, and how and where to find these in-demand technicians.
What is a diesel mechanic?
When you realise that diesel mechanics are essential to maintaining and repairing vehicles and machinery that run on diesel engines and fuel, you'll understand why their expertise touches so many different industries and occupations.
Diesel mechanics work with vehicles and machinery like earthmoving trucks, tow trucks, and bulldozers. But their experience with and knowledge of diesel engines means they're also the go-to experts for fixing:
School buses
Transit buses
Commercial trucks
Commercial cargo boats
Freight trains
Transportation for local shipping and mailing companies
Tractors and harvesters
Irrigation pumps for cash crops
Fertiliser spreaders
Cranes
Pavers and excavators
Road rollers
Earthmoving equipment
Backup generators for hospitals, housing complexes, and business parks
Diesel mechanics will work on these types of vehicles and equipment, performing maintenance for regular wear and tear and troubleshooting purposes.
These days, many of these machinery or equipment pieces are connected to or include computer components that give a diesel technician the ability to run diagnostics and even perform predictive maintenance. If this is the case, diesel mechanic specialists will need to have proficiency and training in this aspect of software analysis.
Here are common tasks that diesel mechanic specialists will perform:
Consult with customers, follow work orders, and perform work required on vehicles
Plan and outline work procedures using technical charts
Inspect brake systems, perform preventive maintenance, check steering systems, transmissions, engine components, and other parts of the vehicle
Read and interpret diagnostic tests
Repair or replace malfunctioning parts, assess performance of electrical systems
Test-drive vehicles
Diesel engineer services call for a number of specialised pieces of equipment when working with diesel engines. These include pneumatic wrenches, lathes, and welding equipment. These mechanics are also handy with pliers, sockets, ratchets, and screwdrivers.
Of course, much about diesel mechanics is becoming increasingly computerised. As such, diesel mechanic specialists will need to rely on information and feedback from microprocessors within diesel-powered equipment and vehicles to maximise fuel efficiency and minimise emissions.
How much does a diesel mechanic cost?
Diesel mechanic rates depend on the city you're in, what type of diesel mechanic you're hiring, and whether they work independently or as part of a company.
Diesel mechanic rates are far more competitive when you hire from a company. That's because the company has a diverse team, and they can use professionals with a range of expertise. When these companies offer quotes for end-to-end maintenance services, they'll be able to resolve more than one issue.
However, if you're hiring an independent contractor to provide diesel engineer services, the cost will be much higher. These specialists will need to account for other costs passed on to you, such as health and safety or public liability insurance.
Typically, location matters as well. In Perth, WA, for example, diesel mechanic rates are reported to be, on average, around $62. In Brisbane, QLD, this drops to $50. For instance, in Newman, Western Australia, the demand for diesel mechanic specialists is high because it's primarily a mining-driven city.
In general, you can expect diesel mechanic rates to run you anywhere from $45 to $100 per hour, depending on equipment, vehicle, location, and the complexity of the problem you're facing.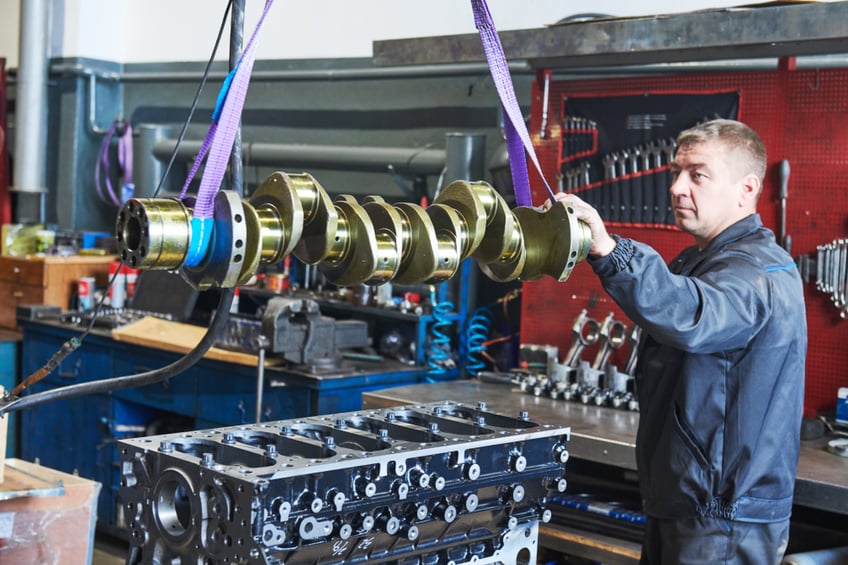 Why hire a diesel mechanic?
The wide range in diesel mechanic rates should tell you something about what types of situations they're professionally able to respond to. They're specialists, so they won't be needed in every situation — however, their specialisation also makes them experts in settings that do rely on diesel engines.
First and foremost, if you're working with anything diesel-powered, you'll definitely need diesel engineer services.
Even if it's simply a small engine repair, such as those on diesel engine passenger cars or camping generators, diesel mechanics today understand how to interface with the growing number of computer components embedded in these types of vehicles and equipment.
What are the types of diesel mechanics?
There are different types of diesel mechanic specialists you can hire and work with. These roughly conform with the various equipment rather than the specific sectors that use these machinery.
Large commercial vehicle mechanics
Large commercial vehicles include big trucks and earthmoving equipment you'll commonly see in commercial and construction settings. These vehicles and equipment have large engines and need expertise in cooling, transmission, and hydraulic systems powered by the engines.
Diesel mechanic specialists operating large commercial vehicles may work as independent contractors or as part of construction teams that travel with equipment when rented out.
Locomotion and marine equipment mechanics
While we're seeing fewer and fewer consumer vehicles on the road relying on diesel engines, the same cannot be said for railroad, freight, and marine transportation. This type of diesel mechanic specialist needs to know both the vehicle and its operating conditions.
Furthermore, marine and railroad transportation undergo frequent upgrades, so this type of diesel mechanic will need to have proficiency and training in newer systems as they emerge.
Fixed diesel engine repair
Generators power up public and private buildings and structures — so diesel mechanic specialists who work on these types of 'fixed' engines are always in demand. Primarily, these systems need ongoing and preventative, scheduled maintenance. In terms of equipment, fixed diesel engines also power up a large number of mining generators and machinery.
The whole idea is to prevent a catastrophe and ensure fixed diesel engines are running smoothly enough that they can take over as a backup power source if the need arises. This means a diesel mechanic can work on-site as a regular maintenance technician or be on call as a contractor who responds to several properties or mining sites on a rotating schedule.
Where to find diesel mechanics?
You can find diesel mechanics on iseekplant. Our marketplace puts hundreds of providers specialising in diesel engineer services right at your fingertips. You can search for diesel mechanic specialists by location and then narrow down your choices based on quotes, testimonials, and proximity to your site or business. You can also sort through diesel mechanic rates and get contact information for the top three providers right away using iseekplant.