Are you looking to install a new electrical outlet, rewire your house or establishment, or have anything electrical repaired? If yes, you need to hire an electrician.
Unlike many home improvement projects, electrical work (e.g. maintaining, removing, testing, or modifying electrical equipment or appliances) must be carried out by a licensed electrician. Why? Because do-it-yourself electrical work puts your life and property at risk.
But before you take the plunge and hire an electrician, you need to find out if you can afford the service. Here's what you need to know about how much electrician rates typically cost.
Factors that affect electrician cost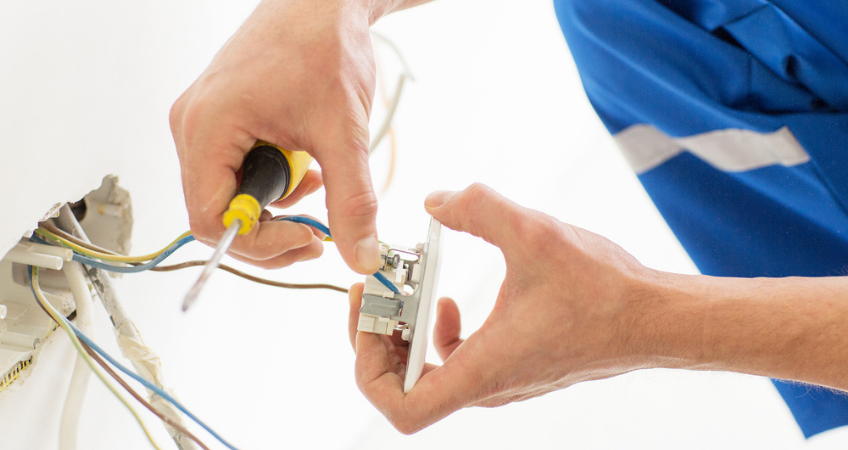 The cost of your electrical project would depend on several factors, including the following:
Size and complexity of the job
Larger and more complex electrical projects will usually cost more versus smaller and simpler jobs. For example, rewiring a semi-detached house will take about four days, while rewiring a kitchen will take only two days.
Electricians will either charge a flat or hourly fee, and the cost of their service goes up depending on how much time they spend on the project.
Bear in mind that you can negotiate for a lower project cost for larger jobs. As for small jobs, you will probably pay an electrician call out fee and hourly rate.
Worksite location
Location of the work area can affect electrician cost in several ways:
Distance to the project – If an electrician is coming from out of town, you are expected to shoulder their transportation expenses and other related costs.
Access to the work area – Projects with harder-to-access worksites – like older buildings – will usually command a higher price. In contrast, jobs in new constructions, with underfloor and ceiling cavities that are easier to reach, will likely cost less.

State – Electrician cost per hour varies depending on where they are in Australia. For example, in Western Australia the average is $86, which is the most expensive in the country. In Victoria, the average electrician hourly rate is $68.
Materials and equipment used
Different equipment and supplies have different costs, and these can influence how much you spend on the project. Furthermore, having the electrician supply the materials will add to your total expense. To lower your outlay, you can provide the electrician with the necessary supplies.
How much is the average electrician call out fee?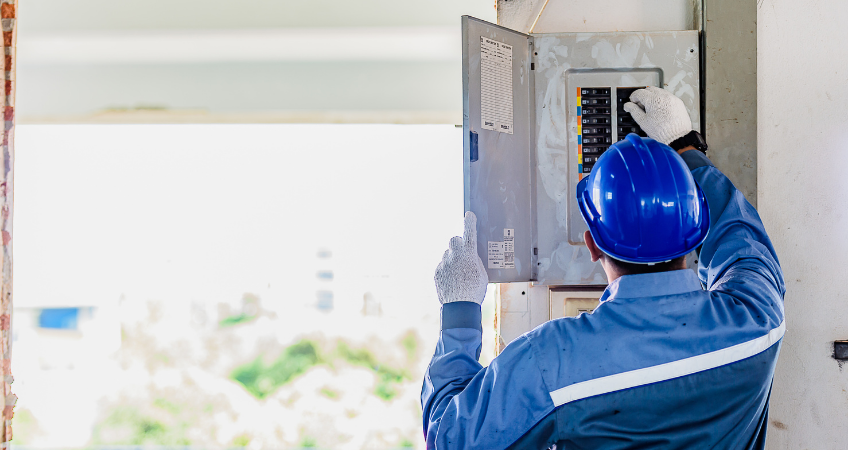 A call out fee is a fixed amount charged by a business or tradesperson to come to your residence or establishment. It's added on top of the labour costs.
The call out fee generally covers the electrician's expense of going to your worksite, inspecting the job, and coming up with a quote. It's also compensation for their skills and experience.
Because tradespeople set their own fees based on factors like service needed, location of the worksite, and day and time you need the service carried out, your electrician's call out charges can vary considerably.
So, if your electrical job is simple enough and completed right away (e.g. less than 10 minutes), the electrician may charge you only the call out fee. However, you should expect to spend more if the job is carried out after hours.
Tip: Remember to ask the electrician how much their call out fee covers. Make sure that you get it in writing to avoid disputes down the line.
The minimum electrician call out fee is $50, while the average is at $90.
How much do common electrical jobs cost?
Here are some common projects and how much they usually charge:
| | |
| --- | --- |
| Electrical Job | Typical Price |
| Install LED lighting | $60 to $75 per point |
| Install smoke alarm | $150 |
| Replace light switch | $95 |
| Repair damaged cable | $120 |
| Repair meter box | $250 |
Note that these rates still do not include call out fees.
Tip: When you hire an electrician, try to add several jobs at the same time to maximise paying for the call out fee.
How much does it cost to rewire a house?
Rewiring a house or commercial property is a major electrical job as they normally involve the following:
Tearing down walls

Pulling out old electrical wires

Installing new electrical wires

Connecting switches, outlets, and fixtures to the circuit breaker box

Fixing up all the mess afterwards
As a result, there's no one-price-tag-fits all on rewiring projects. On average, however, rewiring an average-sized home (about 100 to 250 square meters) costs between $3,500 to $8,000. If you have a larger house, which probably has more power outlets, you will likely have to spend more.
How much does it cost for an electrician to install an outlet?
The average cost of installing a standard power outlet is from $80 to $150. This includes labour and materials, and usually takes at least 20 minutes to put in. It shouldn't take more than 1 hour to install each. The average cost of fixing or replacing a standard power outlet usually ranges from $60 to $150.
How much does an electrician cost to install a ceiling fan?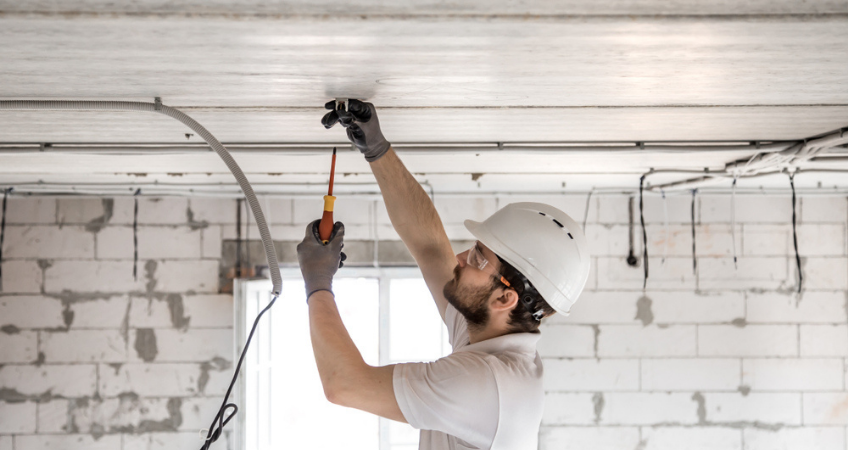 Expect an electrician to charge you $200 on average for installing a ceiling fan. The price, however, doesn't include the cost for the ceiling fan. The cost of installing an attic fan is essentially the same.

If the ceiling fan installation involves new wiring and lighting, the project may cost you up to $400. The fan itself may cost at least $95 per unit.
How can I find the best electrician hourly rate possible?
iSeekplant is Australia's trusted search site for hiring equipment and contracting services. We introduce people in need of electrical services to professionals who offer electrical services. It's that simple.

In just a few clicks, you can conveniently search for and compare many different electrical services near you. If you're busy and don't have the time to find a qualified electrician yourself, you have a couple of options. Firstly, contact our expert team at 1300 691 912 or email our Projects Team with your specifications. They will then find you electricians who will meet your needs.