Whether you're in the workshop, on the road or in a machine, the last thing you need is your phone ringing. No matter if it's a great job call, invoicing, a sales call or a delivery it can be extremely frustrating having to stop what you're working on every five minutes to answer the phone. Not only that but when you add up all the time spent on the phone you can lose over an hour a day of productive work. There always comes a time in any business where someone else has to help, whether it's your partner, a parent or friend. This is because it's just not practical for you to do everything and still have time for quality family time and a good night's sleep.

However, the counter-argument to getting office help is the costs of employing a receptionist or administrative assistant. That makes complete sense, of course, as once you take all the costs related to employing someone it can look like a big chunk of your profits have gone out the window. But consider the benefits of this. If you have an admin officer answering your hire calls, organising finances, fielding sales calls and organising your schedule, you can do more of what you started the business to do.

Just imagine for a moment, driving to the job site or workshop listening to that album you've been meaning to listen to for over a year, arriving, looking at what you've got to get through today and getting to it. No interruptions, no pulling over to take down a phone number or job details, just getting in and getting to work. Who doesn't want that?

If hiring a qualified admin officer is out of your price range, have you considered taking on a trainee? Business administration traineeships are a brilliant way for you to get the help you need and for the trainee to get the experience they need and who knows, you might even keep them on at the end of the traineeship!
Key skills covered in a business administration traineeship
Knowing that the business admin trainee you take on will be learning the skills you need to manage the admin of your business is essential to the partnership working effectively. A business administration traineeship includes the nationally regulated qualification BSB30115 Certificate III in Business. This ensures that the skills and knowledge learnt over the year-long admin traineeship is applicable to what businesses need. Subject areas covered within the qualification include customer service, communication skills, resource management, and team effectiveness.

Now surely there's something in that list that makes you think, well I could really use that. By engaging a business administration traineeship you not only give someone trying to get into the workforce vital experience but they are able to help you by taking tedious and time-consuming work off your plate, giving you more time to complete the work that keeps your business growing.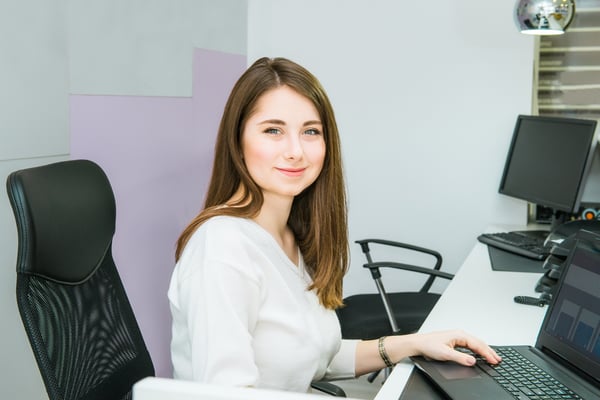 How having an admin trainee in the office will grow your business
Whether you've got an office building and yard with fifteen people in it or you're currently running your business out of your home and your partner is answering the phones, there is always added benefits to having extra hands that are eager to learn. With someone in the office able to manage the administration of your business you are able to do what you do best. When you're able to focus on your work you're able to do a better job in less time and move onto the next, meaning more happy customers and more work, which we all know equals more money.

Hiring a business administration trainee could be the first step in taking your business to the next level. They are being trained to manage resources, documents and customers, everything that makes your days twice as long and twice as hard. If you've already got someone helping you, whether formally or informally, an admin trainee can help take some of the work and responsibilities off them. Have you been needing to clean out the filing cabinets for five years? This is the perfect time to now that you have someone else able to answer the phones and organise invoices.
How MIGAS can help you get the business admin trainee you need
Now the only question is, how do you hire a business administration trainee? The good news is you do have to tackle it alone. MIGAS Apprentices and Trainees is an industry leading Group Training Organisation, and can look after the recruitment, employment and ongoing support of your business trainee administration trainee.

The team at MIGAS are experts in managing the needs and requirements of both trainees and businesses just like yours.

To find out more about how hiring a Business Administration Trainee through MIGAS Apprentices and Trainees call them today on 1300 464 427 or check out their website here.