A special industry briefing was conducted yesterday for local and international businesses to learn more about the Brisbane Metro before expressions of interest open to build the underground stations, tunnels and vehicles for the project.
This project was featured as one of the largest in Australia! Click here to get our full wrap up of Australian Infrastructure Projects
Adrian Schrinner, Brisbane's acting mayor, along with Paul Fletcher, the Federal Urban Infrastructure and Cities Minister, have briefed the interested companies about the projects key details. Mr Schrinner has said the briefing will outline the projects milestones and key opportunities.
"This briefing will provide local, national and international firms with the opportunity to start thinking about the skilled teams and innovation they could bring to the Brisbane Metro and kick-start the delivery process of significant new infrastructure and a fleet of up to 60 metro vehicles.
"We've had interest in China, in Turkey even. So different parts of the world there's been interest. We've had people travel here today from overseas" he said.
Brisbane City Council will undergo a global search for companies to build the major infrastructure of the project. This includes a $315 million station at the Cultural Centre, a tunnel beneath Adelaide Street and the fleet of 60 vehicles.
The Cultural Centre is currently home to Brisbane's busiest public station and as part of the Brisbane Metro project it will receive a major, $315 million upgrade. The upgrade of this station alone is estimated to cost around 33 percent of the entire $944 million Brisbane Metro project.
At the industry briefing Mr Schrinner stressed the importance of the Cultural Centre station having a "wow" factor.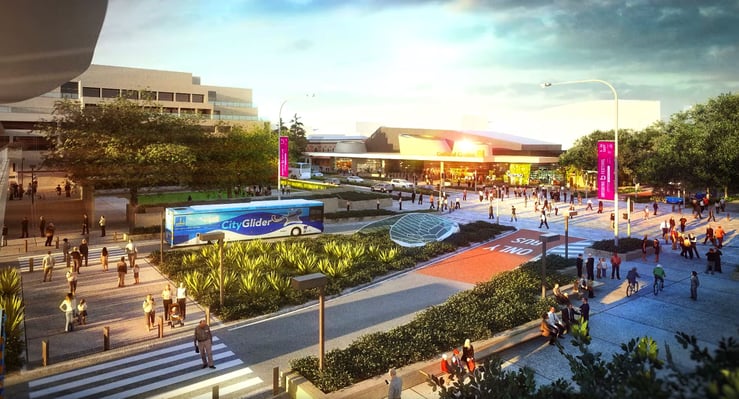 "It has to be more than an engineering project," he said.
"The Cultural Centre station, the new underground Metro station that we want to build through this project is the busiest public transport station in Queensland.
"We believe it's more important than Central Station, more important than Roma Street station, this is the busiest hub in the network.
"It has to be more than a functional station, it has to create a sense of arrival.
"We need that station to have a bucket load of public art and impressive features ... we want this to be a true statement of this city.
"A bland station that does the job from a technical point of view is not going to be enough."
Source: Brisbane City Council, Nine Digital, Fairfax Media