Construction projects are a complex co-ordination of labour, materials and equipment to achieve a specific set of objectives. From initial ideation and viability studies, through to tenders and contracts, executing the build and delivering the final product, there are many variables that can dictate the success or failure of a project. Failed construction projects occur when these specific objectives are not met – which might include going over budget, blowing out the schedule or under-delivering on what was outlined in the project plans.
Here are the main reasons why construction projects fail and how you can avoid them:
1 - Underestimating the project
Inaccurate estimates are a major contributor to failed projects. Some of the common mistakes that occur during estimation are omissions, miscalculations, errors in specifications and shifting market conditions (such as the cost of labour or materials). The result is cost overruns which significantly erode the profitability of a project and can damage the reputation of a firm.
Avoiding this boils down to discipline around checking your numbers. Ensure you have built in time within the process to review the submission and utilise a colleague or third party to sanity check them. Make sure you are working on a standardised template which allows you to reference estimates from previous jobs as a failsafe.
2 - Scope creep
This occurs when the requirements of a project expand over the lifecycle of the job. The three main contributors to scope creep are:
Client requests that extend beyond the contractually agreed work
Clients not conducting preliminary work (such as site surveys)
Conditions that are unforeseen by the contractor at the time the contract is signed
Change orders can be another contributor to overruns, however these can include both additions and deletions from the original scope of work.
Prior to signing contracts, it is important to ensure that the client has completed their due diligence on the project, the project scope is clearly defined and plans are detailed. Confirm the scope of work to the client in plain, jargon-free terms that they can understand and ensure all communications are captured in writing. Scope creep is usually unintentional and can be due to the client thinking that what they are asking is part of the agreed upon work. Prior to signing contracts, communicate that extra requests can be accommodated but there is a premium for add-ons.
3 - Issues with Productivity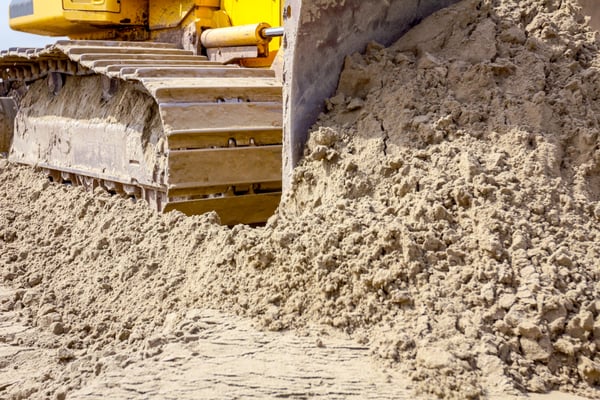 Despite best attempts, it can be very difficult to accurately estimate the labour component of a project. Estimators carefully calculate the number of workers and man-hours required to complete each phase of a build, however when the workforce are unreliable (ie don't show up), are sick or injured, or simply perform below the expected level of productivity, schedules are compromised.
This can be addressed by having absolute clarity around the subcontractors selected. Do they have a strong track record of delivering jobs? Do they pay on time? Working with a subcontractor who is a known quantity helps minimise your exposure here, but if not, ensure you review the new partners recent work, seek testimonials and ensure they have all requisite licensing.
4 - Failure to adequately plan for contingencies
With so many variables in a construction project, it is easy to get blind-sided with an unwelcome surprise which can derail your timelines. Neglecting to consider the potential for these occurrences will leave you with a tight and unforgiving schedule and ultimately result in costly overruns.
As part of a broader (and thorough) planning process, ensure you have conducted a risk assessment and documented a contingency plan to address these. The contingency plan is your "plan b" response when the project takes a different trajectory and should include the following:
Scenario planning for potential issues
Triggers that will see you enact your contingency plan
Response to the event or issue
Who will be informed, how and in what time frame
Key responsibilities in executing the contingency plan
Clear timeline to define what needs to be done, by when
5 - Communication Breakdowns
Ineffective communication flow can create confusion, delays, safety issues, client dissatisfaction and failed construction projects. Issues arise when people stop communicating with each other, responding to inquiries or simply assume that relevant parties are aware of an issue. The goal should be to deliver the right information to the right audience at the right time – especially with regards to change orders.
A strong communication flow is not the result of accident, it is by design. Ensure that during the planning phase of a project, you define a chain of command and socialise this to all stakeholders. This ensures people know where to report any changes, problems or requests, but also outlines where their information will be coming from. Agree to the preferred method of communication (eg meetings, or updates via mobile app) and a cadence for regular updates. Clearly define how serious issues can be reported and who needs to be included.
To keep up to date with the latest industry and project news, subscribe to iSeekplant's Flapping Mouth blog below!