F
ront-End Loaders: What Are They?
Front-end loaders are heavy equipment machines or tractors with a bucket mounted at the end of a pair of jointed arms. Front-end loaders are used in construction to move materials like earth, gravel, debris, logs, sand, etc. Front-end loaders were invented in 1957 by Cyril and Louis Keller.
Is a front-end loader a motor vehicle?
Front-end loaders are motor vehicles, meaning they are self-propelled, don't run on tracks, and can transport people and cargo.
What is the difference between a bulldozer and a front loader?
The difference between a bulldozer and a front-loader is bulldozers run on tracks, so sit lower to the ground. Front-loaders sit on large wheels so are much taller. For this reason, bulldozers are usually used for the moving aside of material in mass volumes whereas front loaders are usually used to pick up smaller mounds of material and load them into another specific location.
Licensing and Operating Front-End Loaders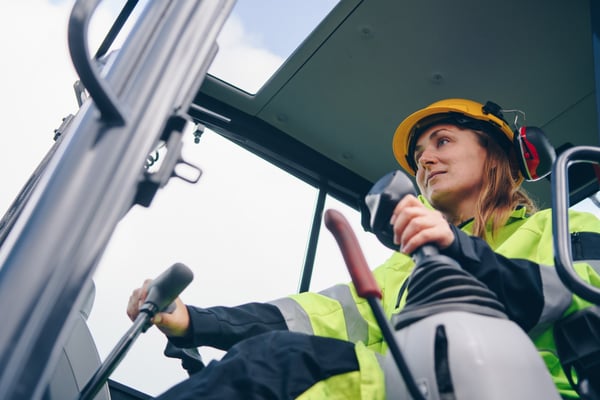 What licence do you need to drive a front-end loader?
There are two sets of regulations set by the Australian Work Health and Safety conditions for operating a front-end loader. Class LB (front-end loader/ backhoe) and Class LL (front-end loader). Check out our guide to see if you need a licence to operate a backhoe. You don't need an EPC certificate to operate either of these classes, but the business you're working with must be able to confirm you're competent at operating it. If you're using it for demolition or asbestos removal, though, you will have to get a high-risk work licence. If you are transporting your front-end loader from site to site you'll also need a current driver's licence.
When you prove that you are a competent operator, you'll get a front-end loader ticket. You can prove your competence by undertaking informal or formal training, be able to read and write basic English, pass a language, literacy and numeracy assessment (LLN), provide two forms of identification, wear steel-capped or safety boots on site, and be a minimum of 16 years of age.
Other ways you can prove your competency to a supplier or the manager of work on site are to have:
A certificate issued under the repealed Workplace Health and Safety Regulation 2008
A statement of attainment in a previous Queensland Unit of Competency : Operate a front end loader/backhoe - OHSCER202A
A statement of attainment in the current National Unit of Competency Conduct civil construction excavator operations
A statement of attainment in the National Unit of Competency Conduct civil construction excavator operations (superseded)
On-the-job training by an experienced and competent person which can be verified by logbooks or previous employer references
You can also provide structured in-house training to operators if resources are available at a workplace.
Suppliers often won't let you hire a front-end loader if you don't have experience operating earthmoving equipment. So if you don't, consider applying for formal training or hiring a front-end loader with an operator.
Some front-end loaders are considered tractors. You can drive a tractor on private property without a licence; it is your responsibility to ensure anyone who operates it knows how to responsibly. If you want to drive your tractor on public roads, each state in Australia has different laws for that:
Queensland
Any car licence above Learners will do (so Provisional or Open).
New South Wales
Any car licence will do if you apply for conditional registration, but NSW has special rules for oversize or overmass vehicles, so seek advice for your specific tractor before going ahead.
Victoria
Any car licence will do, but if you're still on your Learners you have to practice in the tractor for 10 hours before driving it on a public road.
South Australia
You need to apply for an exemption, either a permit or notice, from the National Heavy Vehicle Regulator
Western Australia
You need to obtain a light rigid, medium rigid or heavy rigid depending on the weight of the tractor, to operate it on public roads. However, if it is a one-off need, you can apply for authorisation with just a car licence.
Northern Territory
Any car licence will do.
Tasmania
You must be at least 16 years old, the tractor must have a gross vehicle mass of 15 tonnes or less, you need to hold a current car or learner car licence and you can only drive in a 10km radius from the boundary of the property where the tractor is homed.
Australian Capital Territory
Any car licence will do.
How long does a front-end loader ticket last?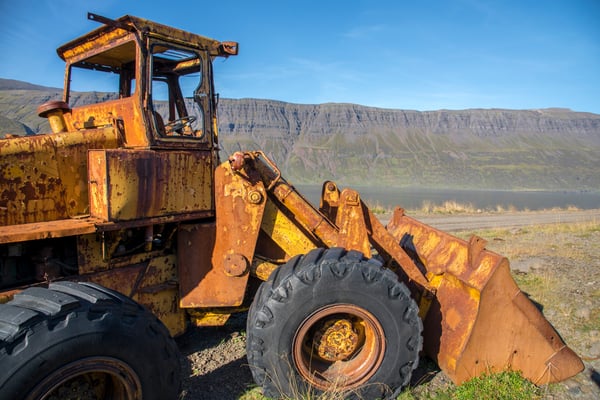 Once you've proved your competency operating a front-end loader, the front-end loader ticket expires in three years.
How do you operate a front-end loader?
When searching for formal training on front-end loaders, look for courses that conform to these nationally recognised units:
RIIMPO304E Conduct wheel loader operations
RIIMPO321F Conduct civil construction wheel loader operations
How much does a wheel loader weigh?
Front-end loaders are a type of wheel loader, as they are characterised by running on large wheels instead of tracks, like bulldozers. The top operating weight is 290,000 lbs or 131, 500 kg. Loaders can come in many sizes, therefore we have a guide to help you decide what type of loader you need.
How much weight can a front-end loader lift?
Each front-end loader model will have a different maximum weight it can lift.
How big is the bucket on a front-end loader?
Front-end loader buckets can be anywhere from 0.5m and 36m in volume, depending on the size of the loader itself and the application of it.
What is the price of a loader?
Need to hire a front-end loader? Compare front-end loader prices on iSeekplant today with our get a quote tool. We have loader hire suppliers throughout Australia in Brisbane, Melbourne, Sydney, Canberra, Darwin, Adelaide, Perth and everywhere else in between. Alternatively, call us on 1300 691 912 or email us at projects@iseekplant.com.au.
To keep up to date with all of the latest industry and project news, subscribe to iSeekplant's Flapping Mouth blog today!