Deputy Prime Minister Barnaby Joyce has thrown his support behind a new pipeline which would link Western Australia's gas field to east coast markets crying out for more gas.
Mr Joyce identified that it would be possible for Western Australia to "make a buck" while also helping to reduce the energy strain their eastern neighbours are facing.
Western Australia and the Northern Territory (fracking ban withstanding) are currently the only Australian states not facing a significant gas shortage. Eastern states are currently debating gas export restrictions that would require energy companies to meet domestic demands before exporting any gas.

The Western Australian Government has already assured WA gas suppliers that no such export restrictions would be placed on them given domestic demand is being met in the state.
Along with throwing his weight behind the project, Mr Joyce also proposed a plan for getting the project off the ground, suggesting it could be backed by the Government's Northern Australia Infrastructure Facility.
"Ultimately we have to have a more vibrant gas market and I'd love to work with private enterprise to see what we can do through such things as the NAIF because you've got your big gas resources on the North West Shelf, big gas requirements in the south," he said.
The pipeline will originate in the North West Shelf LNG fields of Western Australia and would span across the country to Melbourne, where it would feed the east coast market through an import terminal.
Crib Point in Victoria has already been flagged by energy company AGL as a its preferred site for a new $250 million gas import jetty.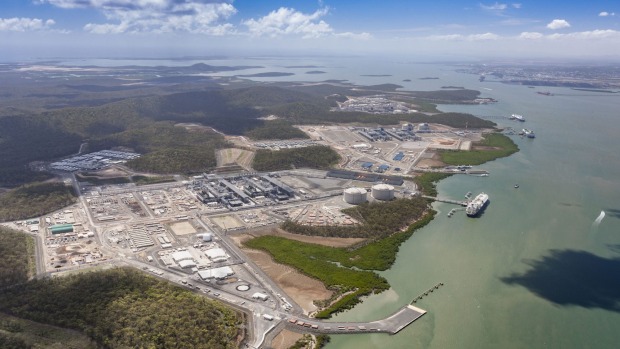 Mr Joyce identified the United States as a leader in domestic gas security, flagging the success they have had;
"The advantage the American market has is that it has lots of gas pipelines. What we have is a gas pipeline owned by different companies in stages which gives them a monopolistic power and gives them the capacity to exacerbate the problems in the gas market," he said.
Malcolm Roberts, chief executive of APPEA (an oil and gas body) welcomed the idea of Western Australia helping to meet east coast gas demand, noting they would be in a strong position to compete for contracts, though he did mention the competition the state would face from other suppliers, stating, "There is the capacity for WA cargoes ... but WA would be competing with every other exporter in the region as well."
Become a supplier on iSeekplant and make a free profile here
To search for machines or plant hire suppliers, click here.
Source: Seven West Media, Chevron