A new $3.2b 'fuel security' project is set to create 1800 jobs in Gladstone, Queensland and bring the city back from the economic doldrums.
Eight years ago, when I was living in Sydney, I thought I was clever in investing in a little 3 bedroom apartment in Gladstone, instead of buying my first home in the world's most expense real-estate market (Sydney's eastern suburbs). I patted myself on the back, and for years, it was a great investment in the heights of the LNG boom. That's until... they moved all the staff accommodation offshore to Curtis Island, killing the local real estate market stone dead, and taking my cash with it.
Fast forward about three years later, oil refineries across the Gladstone region began to collapse as financing dried up and technological and environmental headaches mounted. Tumbleweeds rolled into town. As far as plant hire goes in Central Queensland - times are tough. It's as tough in Central QLD as it is in WA at the moment, but the best operators have hung on and kept the market moving.
That's all about to change now with the Gladstone 'Fuel Security Project' - an oil refinery and diesel import terminal set to inject about $3.2 million into the local area. So rev up your engines, as there are plenty of opportunities to share around.
So what do we actually know about this mega-project?:
The 'fuel security' project is an oil refinery and diesel import terminal
It will cost around AU$3.2 billion (US$2.5 billion)
Construction will begin within the next six months, Casper Energy has revealed
The oil refinery will create 1800 construction jobs
Construction is expected to take 6 years
Once finished, the terminal is expected to create 180 construction jobs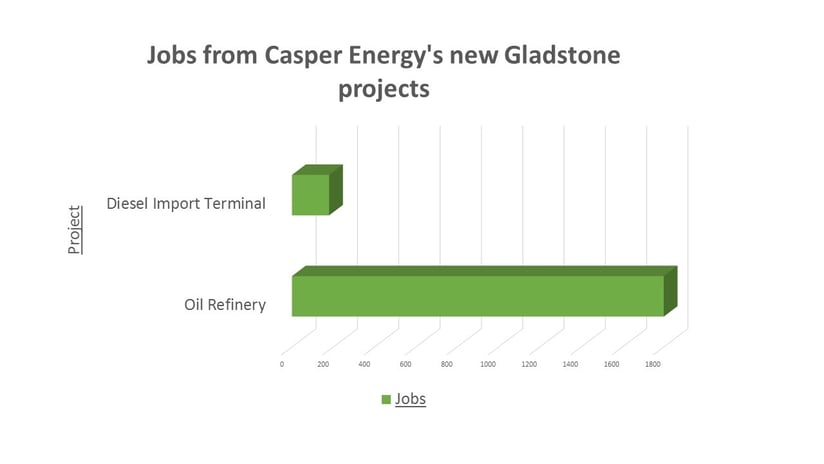 Speaking yesterday at Gladstone Engineering Alliance Major Industry Conference, chief executive officer Duncan McKenzie of Casper Energy said there were two parts of the Gladstone business, a diesel import terminal at Fisherman's Landing and an oil refinery. Mr. McKenzie said he would only employ locals of Gladstone and there would be no fly-in-fly-out workers.
Member for Gladstone Mr. Glenn Butcher said that when he found out that Mr. McKenzie "fully intends to utilize local workforce at every step of the project, it was absolutely music to [his] ears" and for local job seekers. He continued that since the wind-down of three LNG plants at Curtis Island there has been a crucial need for more construction work in Gladstone.
Listen: Mr. Butcher speaks about need for local jobs
https://soundcloud.com/user-684408954/glenn-butcher-talks-jobs-for-locals
At iSeekplant, we think this is great news for our members in the Gladstone area who've experienced a pretty slow couple of years compared to the 'glory days'.
Hmmm, wish I hadn't have bolted now and hung onto my investment property. I think, overall, I should just stop investing in property altogether...
Sources: Gladstone Observer, Courier Mail, The Queensland Times