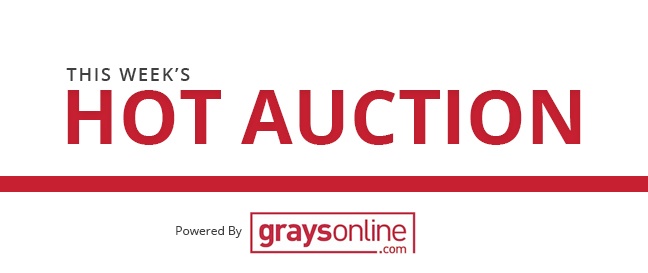 This week, GraysOnline is auctioning off a tonne of well-maintained plant and equipment across Australia!
From cranes, trucks and trailers to excavators, access equipment and generators – GraysOnline has it all and at great bargains.
There are 5 huge auctions to choose from with items spread throughout New South Wales, Queensland, Northern Territory and Western Australia.
Get on the GraysOnline website and have a bid!
Unreserved All Terrain & Franna Cranes, Trucks & Trailers – NSW
Tomago, NSW, 2322
Start: 07/09/2017 4.00PM AEST
End: 13/09/2017 5.00PM AEST
McAleese Unreserved Major Transport Fleet – QLD
Rockhampton, QLD, 4700
Start: 07/09/2017 10.00AM AEST

End: 13/09/2017 7.00PM AEST
Transport Multi Vendor Auction – NT
Various Locations, NT
Start: 07/09/2017 5.30PM AEST
End: 13/09/2017 5.15PM AEST
Major Asset Disposal – Civil & Earthmoving Contractor – QLD
Townsville, QLD, 4818
Start: 07/09/2017 2.00PM AEST

End: 14/09/2017 6.00PM AEST
Unreserved Surplus Ex Hire Equipment – WA
Various Locations, WA
Start: 05/09/2017 2.00PM AEST
End: 11/09/2017 4.00PM AEST
[cwa id='content-ad']