Power generators are a massive part of the construction industry. They're particularly useful in rural areas where there is limited access to the mains. If you're working on-site, it's likely you'll need a way to power your appliances and tools, and generators are a great solution to this issue. But even if you know you need generator hire, it's important to figure out exactly what size generator you're going to need.
There are a number of different generator sizes available for hire in Australia. Check out iSeekplant's comprehensive guide to selecting the perfect size for your project below!
Why not just pick any generator?
You may be thinking that the simplest thing to do is just hire any generator and give it a crack. However, if you do some research and understand what size you need, you'll likely sidestep a lot of unnecessary problems. For example, if you choose the right generator, it's going to last a lot longer on-site and run more smoothly. Unexpected shutdowns or system failures will be less likely due to capacity overload. Safety plays an important role in the decision-making process, too, as an overloaded generator can be dangerous to those in and around the construction site.
Generator power.
One of the first things that you're going to need to work out in order to make a hiring decision is how much wattage you need from your generator. A medium generator is able to put out between 3 and 5 thousand watts, whereas large generators will have an output of 6,000 to 9,000 watts. Extra-large generators are capable of 10,000 watts and higher, although these machines are a bit harder to come by.
To determine what size you need, you'll have to add up the total wattage of everything that you're going to be plugging into the generator. Once you've got that number, you can start thinking about what size generator you'll need to hire. If you're still unsure, you can ask your local supplier for some advice!
It's worth keeping in mind that some tools will take more wattage to start than they do to run - always make sure you check how many watts are needed to both run and start the tool. It's also a smart plan to add about 10% of your total wattage to the end total to allow some room for error.
Medium generator hire.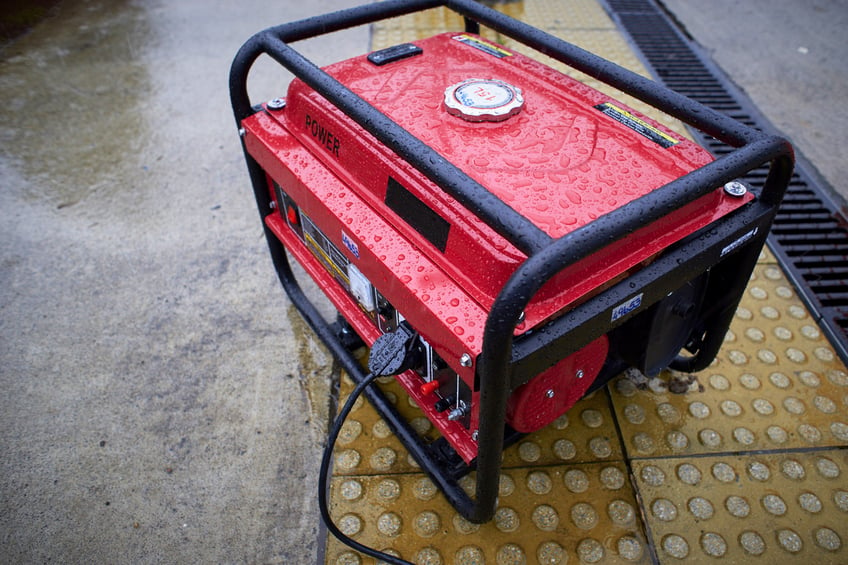 As we mentioned earlier, medium generators are capable of about 3,000 to 5,000 watts. Although this may seem small, it's going to be enough to power a few emergency tools. Medium generators are frequently used by people looking to power appliances that may die at a moments notice, including fridges, air conditioners and more. If you're after a backup generator, this may be the best option for you.
Large generator hire.
Larger generators can handle an output of around 6,000 to 9,000 watts. These generators are capable of powering several rooms in a home, as well as multiple tools around a construction site. They're a great option for most construction workers and are frequently hired around Australia!
Extra-large generator hire.
Extra-large generators are able to power more than 10,000 watts of energy at a time. They're even capable of powering a central air conditioning unit in a home, as well as other home appliances like pumping systems, electricity and refrigerators for hours on end. Extra-large generator hire is a great solution for projects where you aren't 100% sure how much power you'll be using on-site.
If you're looking to get in touch with a generator supplier in Australia, then check out iSeekplant today! We're the largest online construction marketplace in the country.