Ian got his start as a plant hire BDM after working for Max as the call out diesel fitter.
Ian would go out to fix Maximum Hire machinery when there were issues and quickly built rapport with Maximum Hire's clients.
However, it was an accident that was the catalyst for Ian's promotion to BDM. The 1996 staff Christmas party got out of control and Max accidentally ran over Ian's hand with a smooth drum roller while he was passed out on the floor. There were several others injured by the wayward roller; including some female entertainers, a destroyed jet ski and the yard dog's tail was squashed.
Ian's hand injuries made his fingers permanently flat and chubby making reaching into tight spaces impossible. A remorseful Max promoted him on the spot, in the Ambulance, before the Workcover investigation.
Ian's a pretty tidy bloke, for the plant hire industry. He irons his chinos and keeps his shirt clean, which is a real battle, considering how much the bloke loves a good meat pie.
Ian's real good at what he does. Just ask him, he'll tell you. He's a big believer in trinkets. If you can't win a job with some top quality, high-tensile neoprene stubbie holders, the job's not worth winning.
The first thing you notice about Ian when he walks into your site shed is that he smells amazing, a pungent aftershave smell that seams to linger in the donga well after he has left. Out of all of the plant hire guys that drop in unannounced you'd have to say that Ian has the best skin, cleanest shirt and most unique trinkets that he leaves on your desk.
Ian's always feeling the heat. The owner of Maximum Hire, Max, is forever breathing down his neck pushing him to achieve his 85% machine utilisation per month target.
Ian's confidence is incredible, he is as comfortable walking into the site shed and talking with a bunch of steel fixers (and their parole officers) as he is in the board room at John Holland. The only thing he changes is his after shave. "If i'm doing site sheds for the day I run Blue Stratos because I find it is able to overpower the smell of microwaved left overs. But if i'm heading in to an office in the city I run Brut 33, as it is a little more subtle and professional".
In the 20 years he's been with Maximum Hire, Ian's seen it all. He knows the ins and outs of the plant hire industry, and he's firmly stuck in his ways. He reckons relationships win jobs - and that's why he's all about his trinkets. But lately, Ian's seen some of his work disappearing. He's getting beaten to jobs by other hire companies - because they're listed on iSeekplant.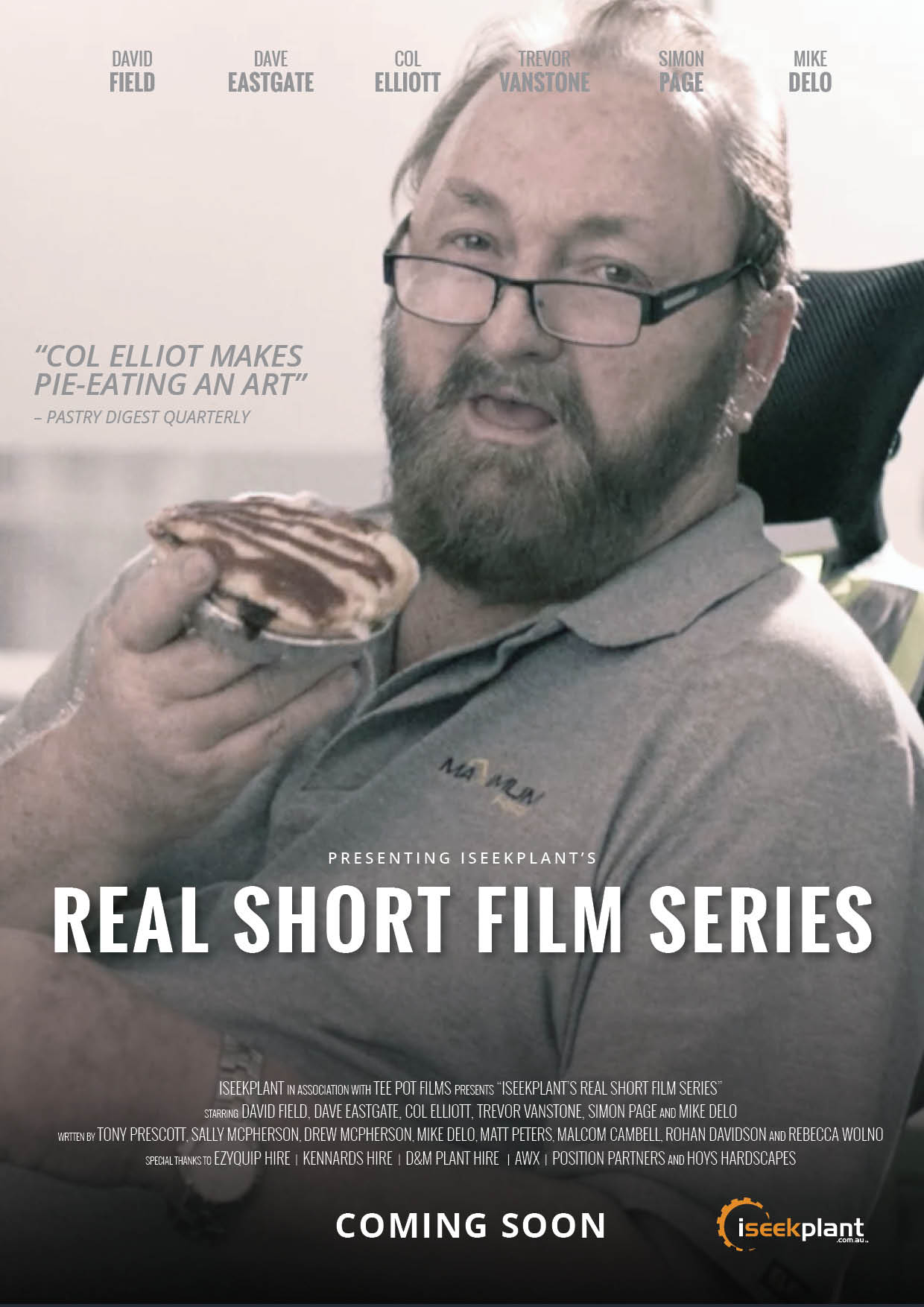 Check out the iSeekplant Real Short Film Series Right Here!
Meet the Characters: