Servicing Queensland, Karepo Contracting has a reputation for excellent customer service and close client relationships.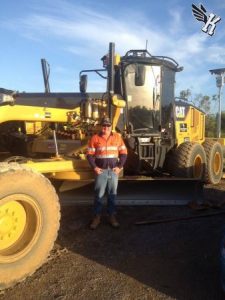 Karepo Contracting is a family business with three directors: Neil McInnes, Clair McInnes, and Joel McInnes. Clair is the secretary, Neil is the chairman, and Joel is the managing director.
The company was established in 2006 with a focus on agriculture and now specialises in final trim grader hire. While Karepo Contracting is located in Innisfail and Durack, the company provides services throughout Queensland, including regional and remote areas.
Fleet and Services
Karepo Contracting has two CAT160m graders available, and both include UTS and Trimble total stations. Both graders are available for both wet and dry hire.
Some of the services offered by Karepo Contracting include:
Road construction.
Civil works.
Rail projects.
GPS systems.
Final trim.
Road construction.
Grader Hire.
Agricultural works.
And more.
Projects
Karepo Contracting has completed a number of remote and regional contracts throughout Queensland, including:
BMD Marlborough project.
Probuild and Hiway Stabilisers.
CMC- Tambo to Blackall.
BMD Algoda Rail project.
Probuild NDRRA North Burnett.
BMD Kennedy.
And more.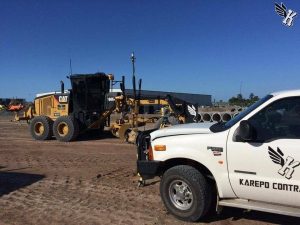 Karepo Contracting has a firm commitment to customer service, and only provides top of the range machines for hire. All equipment is impeccably maintained and manned by expert operators, including Geoff White, who is experienced in the civil construction industry, and Joel, who has fifteen years of experience as an operator. The whole team prioritises safety while always delivering a high-quality product.
A Well-Respected Trim Grader Hire Company
Karepo Contracting enjoys a number of repeat clients and word-of-mouth business, due to the company's commitment to only providing the best possible service. The whole team believes in over-delivering for customers, and the company has an excellent reputation among both TMR inspectors and project managers.
Get in touch
If you'd like to learn more about Karepo Contracting, take a look at their iSeekplant profile here.
[cwa id='content-ad']