What is Land Surveying?
Simply put, land surveying is the measurement and mapping of a certain environment using specialised equipment and procedures. Modern day surveying is far more evolved and accurate than its past, as surveying is now driven by technology embracing lasers and complex mathematics. To name a few, the primary functions of a land surveyor are determining the exact location of property lines and corners, investigating land titles and records, and performing contour studies. We have explained the practice in depth for a thorough analysis of what land surveying is and how it is conducted.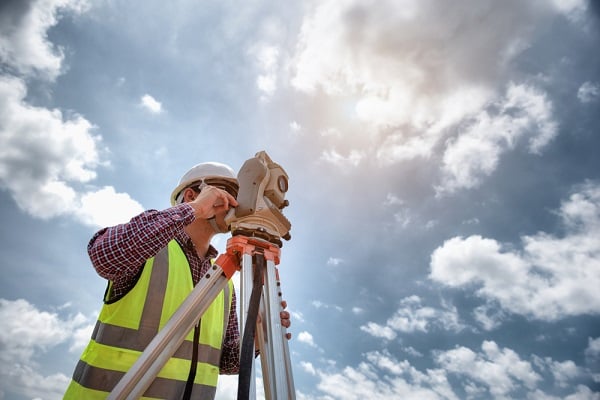 Why Should you Consider a Land Surveyor?
Naturally, the next question you may be asking yourself is why should you consider hiring a land surveyor to measure your land? The knowledge and professional skills of land surveyors make their work invaluable. Getting the land surveyed is non-negotiable for construction and development. The provision of accurate measurements and boundaries enables you to properly formulate and execute plans you have drawn up and can protect you in neighbourhood disputes should a property border be contested.
What are the Different Types of Land Surveys?
There are dozens of subtle distinctions in land surveying and different categories accordingly. However, as a basic synopsis of the industry, there are a few variations that predominantly sum up most of the land surveying work.
Are you a Land Surveyor looking for work? Join your company with iSeekplant today!
Boundary Survey
Quite self-explanatory, boundary surveys provide the location of boundary lines under the provisions, rules and regulations outlined by local government. Aforementioned was the value of a boundary survey in ensuring the legal validity of your site or build. This is coupled by being a helpful point of reference in neighbourhood related disputes.
Subdivision Survey
Subdividing can be a complex and confusing procedure, especially considering you need to negotiate the placement of services such as gas, water and sewage lines. A subdivision survey is invaluable in ensuring these services are properly configured and make the process of getting a land title easier. Consulting with a subdivision surveyor can alleviate the stress of appealing to approving bodies such as council planning schemes.
Topographic Survey
Topographic surveys are used to determine the elevation of landforms and builds by providing insights to the height, depth and size of a site. Understanding the geographical characteristics of a site is vital, whether you are building a site extension, national park attraction, highway or more. Being aware of the how well your build will sustain in its environment is a necessity for longevity with a topographic survey being your first point of call in corroborating your build to its surroundings.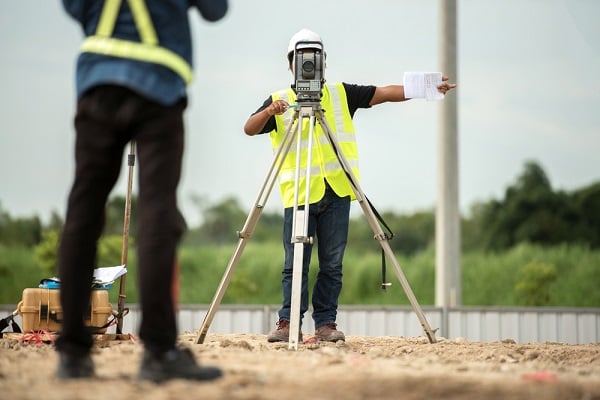 What are the Average Land Surveying Costs?
Prices for land surveying differs on average from state to state across Australia as demonstrated below:
Queensland - $95 per hour
New South Wales - $140 per hour
Victoria - $165 per hour
Western Australia - $150 per hour
South Australia - $160 per hour
Land Surveying Contractors with iSeekplant
Do you need to hire a land surveyor for your next construction project? Whether you are in Brisbane, Perth, Melbourne, Canberra, Darwin, Adelaide or Sydney, iSeekplant has a quality land surveying supplier for you. Get a quote for a land surveyor today with iSeekplant from one of our expert contractors!
Subscribe to the iSeekplant Flapping Mouth blog below to stay informed on the latest industry news and projects across Australia.