A consortium led by Lendlease has won a $6 billion contract to build Melbourne's highest priority infrastructure project, the Metro Tunnel.
Winning the Metro Tunnel contract is a significant turn of fortunes for Lendlease in Victoria after they missed out on building the controversially dumped East West Link.

The contract has been awarded to the Cross Yarra Partnership which is led by Lendlease Engineering, John Holland, Bouygues Construction and Capella Capital. The $6 billion contract will include delivering two 9km tunnels along with 5 new underground stations.
The total cost of the project is expected to be $11 billion with the remaining $5 billion in contracts to be awarded for activities such as constructing tunnel entrances, station upgrades and signalling changes.
Victorian Premier Daniel Andrews spoke about this significant contract, stating,
"We set a local content target in excess of 80 per cent, and under this preferred bid it will be 85 cents in every dollar for local firms,"

"The project represents more than 5000 jobs and a long term work program that is the best part of a decade long, including apprentices, trainees and cadets."
It is expected that the Metro Tunnel project will create more than 5,000 jobs over the course of construction, which is expected to last until 2026.
Early works have already begun on the Metro Tunnel with major construction to begin early next year.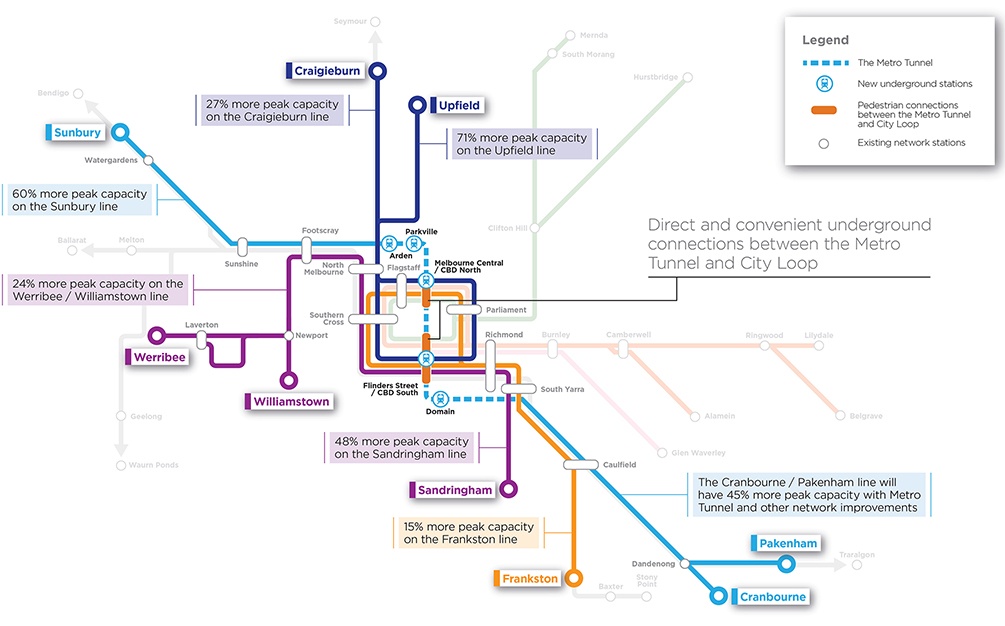 Mr Andrews apologised to Melburnians for the significant disruption construction would cause but identified the importance of this project, stating,
"It is the progress this city and this state has to make in order to stay strong and stay out in front."
Victorian Public Transport Minister spoke about the design of the Metro Tunnel and it's stations, stating, "The Metro Tunnel will change Melbourne forever with a world class design that will see new open space, terraced seating and sweeping arches."
The Metro Tunnel is just one key project of many that make up Australia's current infrastructure boom, in fact, Lendlease expects the pipeline of projects across the country to hit $35 billion a year. This current boom marks very exciting times for Australia's construction industry as there are more projects in the pipeline than at any other time in this millennium.
Become a supplier on iSeekplant and make a free profile here
To search for machines or plant hire suppliers, click here.
Source: The Australian, News Corp, Fairfax, Melbourne Metro Rail Authority