Manhole Form Hire operate out of sunny Queensland and the premier state, New South Wales.
Today, Manhole Form Hire's forms are used on many major infrastructure and sub-divisional developments alike throughout the sunshine state by large and small civil construction companies. Examples include major upgrades to International and Domestic Airports, Ports, Motorways and Highways including the Brisbane River Tunnels. The number of subdivisions and other civil projects their equipment has been used on is endless.
Patented Innovation
Manhole Form Hire aren't satisfied with ordinary, that's why the team are always striving to improve their products and services. Manhole Form Hire make regular changes to their design, materials and handling features to make sure they keep ahead of industry standards.
Manhole Form Hire have recently patented a new FORM bolt. This makes the assembly and dismantling of drums so much quicker and easier. They are designed to shed off concrete which enables them to stay clean and ensure the thread remains functional.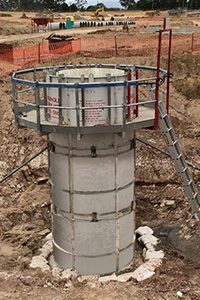 Scaffolding System
Check out this video of Manhole Form Hire's scaffold system that attaches to the side of their drums making it easier to do a concrete pour and ensures compliance with the current working at height legislation.
Manhole Form Hire is not a Contractor, therefore, not your competitor!
Manhole Form Hire pride themselves on great customer service and prompt delivery of their manhole and pit box forms at reasonable rates to the Metro areas in both NSW & QLD, the Greater SEQ and the Greater Sydney Area. Manhole Form Hire can also service regional areas within the two states, simply call their office on (07) 3801 5666 and find out how they can help you more quickly and efficiently get your in-situ access chambers poured
Manhole Form Hire's QLD operation has recently relocated to 2 Freight St, Yatala. This new premises allows large trucks easier access and the handy drive through service now makes the pickup and drop off more convenient than ever before.
MHF's Product Range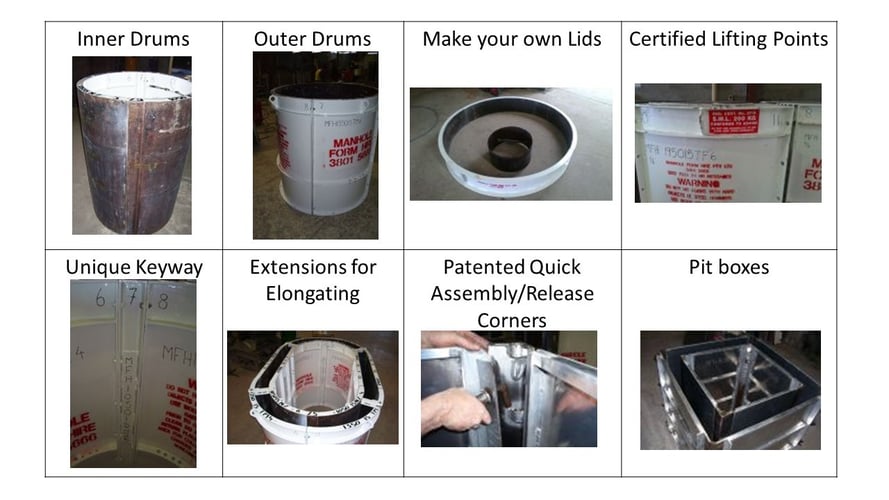 Get in touch today
The team at Manhole Form Hire are looking forward to hearing from you, so get in touch today and have a chat about your form work needs.