Monadelphous has won new construction and fabrication contracts worth a combined $170 million at Darwin's $49 billion Ichthys Gas Project.
This includes the contract they were awarded earlier this month by Kawasaki Heavy Industries to complete four cryogenic tanks.
[cwa id='content-ad']
Monadelphous has also announced that it has been contracted to complete structural, mechanical, piping, electrical and instrumentation works on gas turbine generators and the steam piping of the combined cycle power plant at the projects onshore LNG facilities.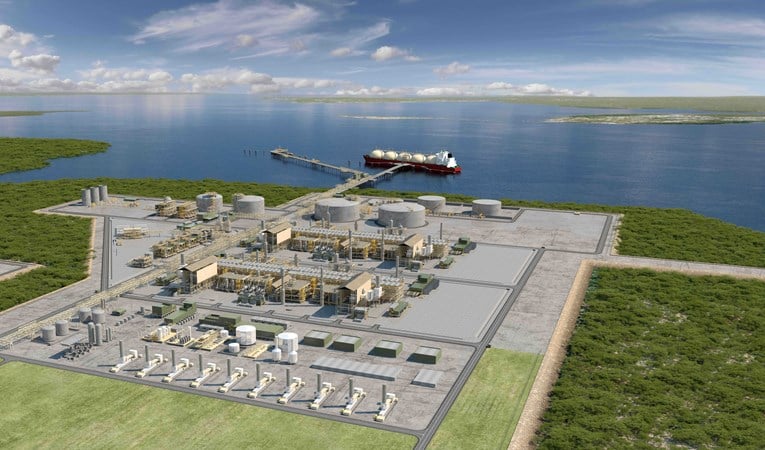 In total, these contracts total $170 million in work for Monadelphous at Darwin's $49 billion Ichthys mega LNG project.
The contract to complete the four cryogenic tanks was awarded to Monadelphous after, in March, Laing O'Rourke pulled 800 workers of this project after a dispute with its joint venture partner Kawasaki Heavy Industries. Laing O'Rourke and Kawasaki Heavy Industries had been constructing the four cryogenic for several months, but Laing O'Rourke walked off the project after claiming Kawasaki had not made any payments for several months.
Monadelphous Managing Director Rob Velletri spoke about the cryogenic tank contract "we are particularly pleased to have secured further works at Ichthys, which underlines our strong performance to date on this project."
On top of these two contracts totalling $170 million, Monadelphous last month also won an offshore maintenance services contract. Further proving Monadelphous' strong presence on the project.
Here's a great timelapse video of the floating Production, Storage and Offloading facility at Ichthys
https://youtu.be/Uc3bR6Lm-SE
Become a supplier on iSeekplant and make a free profile here
To search for machines or plant hire suppliers, click here.
Source: Prime Creative Media, Business News Western Australia, INPEX