On Wednesday, in a surprise announcement, the Northern Territory Government said that it would put $250,000 towards a feasibility study into adding a second production unit at the existing 3.6 million tonne a year ConocoPhillips Darwin LNG Project.
The exploration into a new LNG Project seems to be spurred by building resentment on the east coast about high gas prices which are being driven up by LNG exports from Queensland.
The study will cost $625,000 in total with $250,000 being fronted by the Northern Territory Government. The other $375,000 will be provided by companies which hold offshore gas fields, these include, Santos, Origin Energy, Shell and SK Corporation.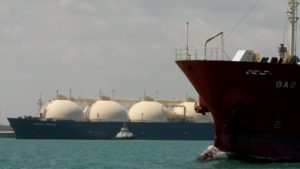 It is expected that the study will reveal a large enough volume of unconventional gas in the area to supply LNG exports and the east coast markets. Northern Territory gas would be supplied into Queensland through a new pipeline.
The Northern Territory's Chief Minister Michael Gunnar has said,
"The Territory Labor Government is supporting the feasibility study because this is a significant investment towards the business case for potential expansion at Darwin LNG, potentially creating thousands of jobs during construction and operation."

"The Northern Territory has an abundance of natural resources, a large mining and energy industry and major construction and infrastructure projects."
The initial project to build the first LNG Plant created about 2500 jobs during construction.
The Northern Territory Government's involvement in the study comes a surprise as it is at odds with the Northern Territory's moratorium on fracking, however, this is due to be reviewed at the end of the year.
Become a supplier on iSeekplant and make a free profile here
To search for machines or plant hire suppliers, click here.
Source: Australian Federal Review, The Australian