Victorian Premier Daniel Andrews announced on Wednesday $100 million to fund a business case and pre-construction works for the North East Link, which will allow full construction to begin in 2019.
Based on a map showing 24 geotechnical drilling sites there are three likely options for the planned North East Link. These options include;
Connecting EastLink in Ringwood to the Ring Rd, through Melbourne's outer-east via Chirnside Park and Kangaroo Ground;

Connecting EastLink to the Ring Rd, via Eltham and Warrandyte, or;

Connecting the Eastern Freeway at Bulleen to the Ring Rd, via Watsonia.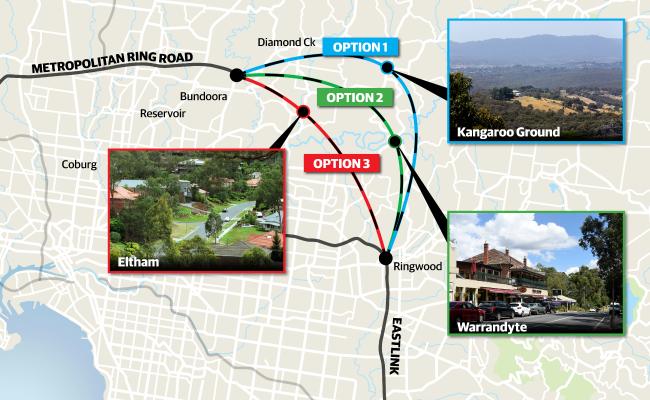 Depending on the option taken, which will be chosen by a panel of experts based on technical studies, the total cost of the project will be between $5 billion and $10 billion.
Mr Andrews did confirm the route for the North East Link will be chosen by the upcoming election.
Mr Andrews has described the North East Link as the "missing link" in Melbourne's roads. The project's website identifies that it will take trucks off local streets and reduce congestion in Melbourne's northern suburbs. It will provide an essential north-south connection, catering for Melbourne's future growth, while linking the eastern suburbs to the northern and western suburbs and the airport.
Infrastructure Victoria has flagged the project as the highest priority infrastructure project in the State.
The project comes as good news for construction workers as it will create 5,000 construction jobs, extending a very prosperous run of employment in Victoria.
This project was featured as one of the largest in Australia! Click here to get our full wrap up of Australian Infrastructure Projects
Become a supplier on iSeekplant and make a free profile here
To search for machines or plant hire suppliers, click here.
Source: Victoria State Government, News Corp