Another month, another dumb politician pitching his whole platform on scrapping a planned infrastructure project.
iSeekplant hasn't given out the Muppet of the Month award to anyone recently – because no one has done anything dumb enough to warrant it. Until now…
The last recipient was Brisbane wannabe Mayoral Candidate Rod Harding. Who, you ask? Who indeed! He tried to get his political platform off the ground by cancelling Kingsford Smith Drive project – essential infrastructure for Brisbane and an essential investment into the lagging construction industry in QLD. But voters flipped Rod the bird in the last election, thank heavens.
My least favourite kind of politician – and politicians come off an exceptionally low base with me, is the kind that pegs their election platform to the scrapping of major projects that are studied, designed and agreed on by previous state and federal governments. This is because, these kinds of politics are short-sighted plays entirely pivoted on self-interest and a costly political tactic intended to galvanise and leverage loud and irrational activist groups to do their PR for them. It targets special interest factions that don't have the greater good as their central principle and it destroys investor and business confidence. It is also one of the greatest contributors to the stagnation of progress in this country and the overwhelming feeling we all have, delivered loud and clear through the democratic process in the federal election – that our political process is broken and ineffective in creating reform.
The original Muppet of the Month, for which the award was created, was Victorian Premier Daniel Andrews. His decision to rip up east-west link contracts signed by the previous Napthine government cost the taxpayer a net total of $642 million, the state auditor general Peter Frost found last December. That's a couple of highways, a new train line or extension or a small freeway. Instead – they got donuts.
So – this month's Muppet of the Month award goes to Mark McGowan, wannabe Labour candidate for WA State Election – who is banging on about stopping dozers and shutting down the whole Perth Freight Link project – which is the ONLY major project and investment happening in the construction industry in WA at the moment, and a lifeline to the struggling plant and equipment suppliers – some of which are going to the wall every day.
"A McGowan Government will stop the dozers and cancel the freight link," said some PR genius. What about the excavators? Elevating Scrapers? Telehandlers? Why is it ALWAYS the dozers that everyone hates / stands in front of / get's angry at / blockades? You know what? I've never met a dozer I don't like! WHAT'S EVERYONE'S PROBLEM WITH DOZERS!!!!
But McGowan and his mates are being real pussycats compared to Harding and Andrews. Most candidates love hyperbole and lambasting– they use big dramatic words like 'stop the dozers' and 'tear up the contracts'. McGowan's mate, Treasurer hopeful Ben Wyatt, is just saying things "If the contracts are entered into — and we don't want them signed — we'll consider our position then," Mr Wyatt whimpered to The Australian yesterday. We're all shaking in our steel-toed boots, Wyatt. 'Considering positions' has so much less theatre about it than tearing up stuff and standing in front of god-damn dozers.
Some of the Perth Freight Link's associated upgrades and sections are currently underway or have been completed, will directly employ 2400 workers during construction over several years, and will pour over $2 billion in direct funding and knock-on stimulus to the struggling Western Australian economy. The road, for trucks and transport to the Fremantle Port, will be the first toll road in WA which is expected to pour tens of millions of dollars into state moneybags each year. The scrapping of it will be catastrophic for the Western Australian construction industry, for suppliers to the industry like our customers and for the state generally.
[caption id="attachment_6230" align="aligncenter" width="3839"]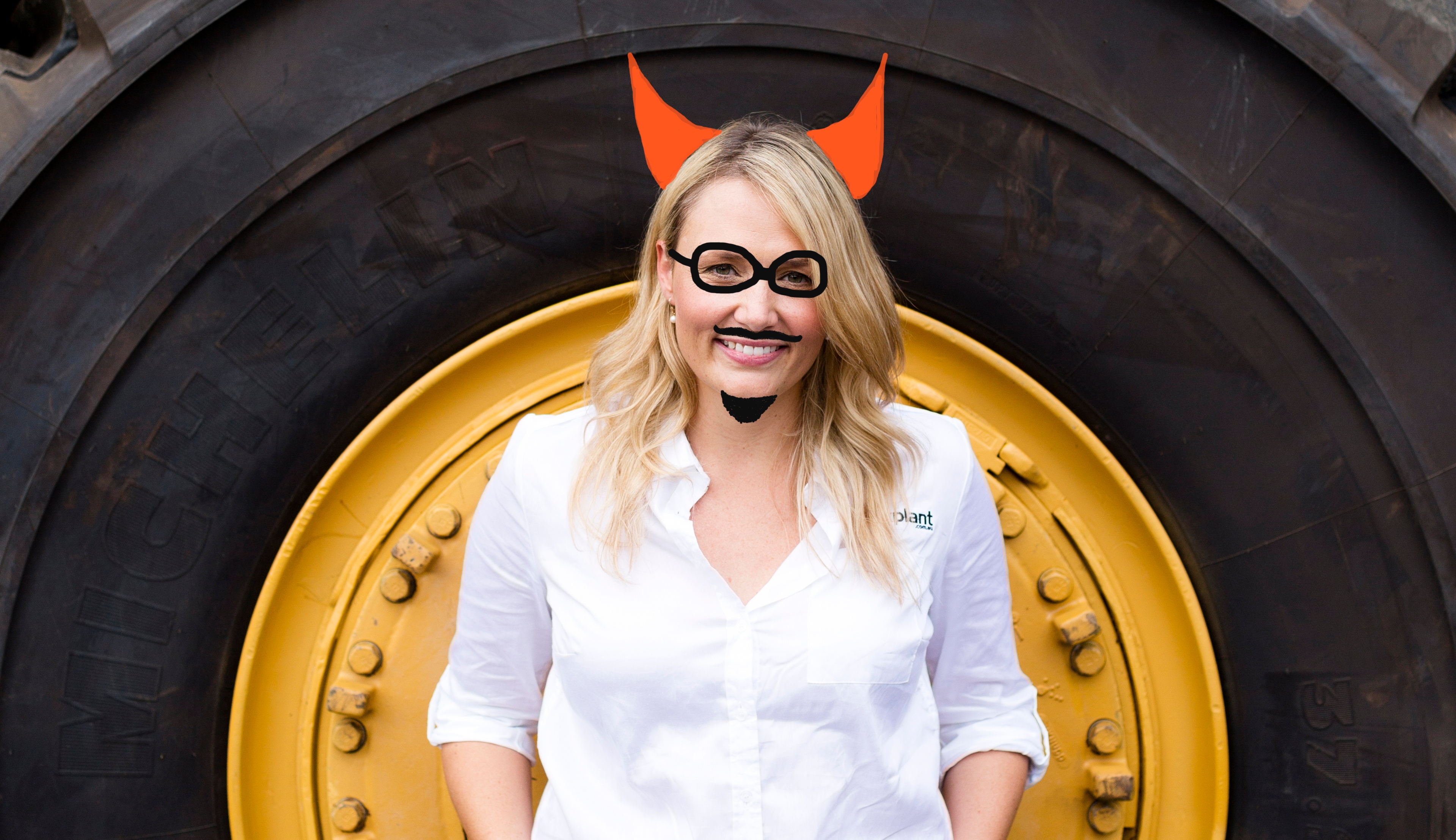 Sally McPherson, evil purveyor of common sense and soldier for progress. We must end her… online.
[/caption]
For those of you who follow my blog regularly – the last time I spoke up about this – I got character assassinated for about 4 straight days online, when the crazies in the green groups opposed to this project misinterpreted one of my blogs, suggesting I was calling for them to all be mowed over by dozers. This was a ludicrous interpretation so I didn't back down – causing photos of myself to be posted and ridiculed online and my business partners to be targeted in what can only be described as a vicious and irrational attack from the most absurd keyboard warriors.
You'd think that would make me trepidatious about writing again. But I laugh in the face of their fury. HA HA HA. I've even supplied an unflattering photo of me for ease of use in your next troll campaign.
HAVE AT ME, YOU LUNATICS.
Image Source: Yahoo News.