Market Conditions in Queensland Plant Hire
iSeekplant has dramatically increased its user numbers in the last 12 months (100,000 unique users per month) and the increase in user traffic is giving us some valuable data on supply and demand issues on plant hire throughout the country. These trends will hint at what project managers and estimators with machines can expect for pricing and availability issues in Queensland plant hire.

Trends and Activity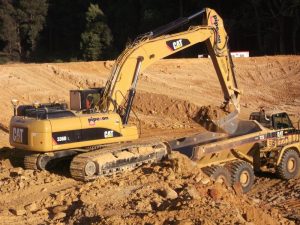 Bulk Earthworks Machines:
There has been a sharp increase in the demand for bulk earthworks machines including diggers (25T +), dozers, scrapers, ADTs (30T +) and compactors throughout SE and SW Queensland. It is quite surprising considering we've seen low demand for these machines over the last few years. Our website data suggests that users seeking these machines sometimes have to call up to 8 companies to find availability. Rates increases are therefore expected on these machines right now in SE QLD. However, in the North of the state (anywhere north of Gladstone) it is still relatively quiet. This is because most bulk earthworks companies picked up their toys and left this region for greener pastures in SE QLD and over the border in Mexico (NSW) or traded out of their bigger machines, which is causing the current mismatch in demand and supply.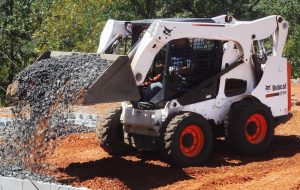 Small/Detailed Earthworks Machines:
The supply and demand dynamics for these machines is still in the favour of project managers. It is relatively easy to find smaller machines at good prices, especially with the OEMs competing hard in this space with their rental fleets. However, with the increase in demand for large machines, you can expect demand for the smaller machines to increase soon as the major projects progress from bulk earthworks to detailed earthworks and gravel production. It's really a project phasing issue - there are a lot of projects kicking on in QLD at the moment, so bulk machines are in higher demand. The residential subdivisions are still using a good amount of backhoes, small excavators less than 14 tonne, bobcats, small dozers and trenchers for example. We are expecting demand for smaller machines to increase sharply in SE/SW QLD in early 2017 and higher prices to then follow. Again, the north of the state is fairly contracted and machines are cheap and available for just about anything.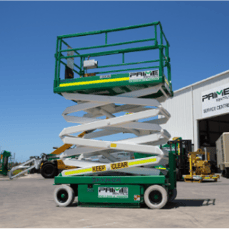 Lift, Shift, and Access Equipment:
Access hire companies are more competitive than ever with most companies who supply these machines closing their regional depots and running operations out of the major cities. A lot of machines are available at good rates. Demand for cranes and telehandlers is the same with many companies downsizing their regional depots. One major crane player has recently shut its doors completely and is selling hundreds of cranes. I'm unsure how this will impact the market, it may make hire rates go up a touch, and it is also possible that other companies will opportunistically buy their machines and increase their fleet and be hungry for more work.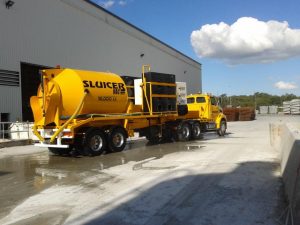 Other Machine Classes in High Demand:
Sucker trucks are in seriously high demand and are sometimes difficult to find at late notice, most of the demand is coming from service location projects in metro areas, particularly the continuing roll-out of the NBN. This will get worse as it starts to rain in QLD and storm-water drains get clogged up. Street sweepers for cleaning out the front of project sites are also in high demand. Concrete pumps around Brisbane and the Gold Coast are in high demand as well and usually requested in urgent time-frames. Site-based staff looking for these machines should stay very proactive and not leave it until the last minute to try and hire one of these machines.
The "Get Three Quotes" function on our iSeekplant website has been getting hammered from site based staff who need to find machines at short notice. Simply punch in what you need and your location and we do the rest.
Don't forget we have recently upgraded our smartphone app.


[cwa id='content-ad']