Innovate your business with The Fleet Office's (TFO's) FleetStart and Inducted applications.
TFO partner and nationwide refuelling company, Refuelling Solutions (RFS), talk simplifying their logistical challenges with The Fleet Office's comprehensive, streamlined, and custom FleetStart and Inducted products.
RFS has reported improvements to their asset management systems, operator safety and compliance, and the elimination of administrative headaches by using The Fleet Office's diverse set of offerings across their operations.
Refuelling Solutions is a nationwide refuelling company filling refuelling requirements on construction sites of any size. Built on their Mini Tankers service, they provide small refuelling trucks for emergency refuelling, right up to large-scale projects organising the fuel requirements of remote construction sites, marinas, and more.
Their innovative larger tankers and reputation as the first and biggest onsite refueller in the country doesn't take away from their commitment to building relationships with customers and suppliers as a family organisation - but it does require effective asset management and operator management software.
With custom software solutions and more, Australia's biggest refuelling company calls TFO the only fleet management company that works.
RFS National Sales and Business Systems Manager, Brent Herrick, said adopting a number of products from The Fleet Office has been pivotal in ensuring a high level of compliance from all aspects of the business.
"We use FleetTrack, FleetMaint, FleetStart, Inducted, and FleetFuel, and the benefit of adopting an integrated system is huge, particularly as we have management staff in five different offices in different states who oversee over two hundred assets across the country."
RFS operates a diverse fleet of approximately 180 trucks using GPS technology that requires unique and customised reporting solutions. They had previously attempted many systems offered by companies with a one-size-fits-all approach that just didn't fit.

Across a number of meetings, The Fleet Office developed an understanding of what RFS needed and offered an integrated system ideal for more than just their GPS systems, streamlining their many incompatible systems into one solution.

"There are so many ways that TFO's integrated suite of services benefit our business," Brent said. He details that "A great example is the prestart, which they have customised to suit our business."
FleetStart allows RFS to supercede the competition and kill the whiteboard.
The FleetStart application is a revolutionary way of capturing pre-start information for compliance and maintenance purposes in an electronic format. Paperless pre-starts eliminate the risks of losing paperwork, not getting paperwork back from machine operators, and not being covered in case of injury.
With the ability to easily electronically report machine issues with photos and send them directly to Operations to manage, RFS has developed a work culture of transparency that makes machine operators more likely to report issues and have them be quickly and easily resolved.
"The TFO system comes to life the more you use it, and the more products you implement, the system has its own heartbeat which provides information where and when you need it." - Brent Herrick, Refuelling Solutions
As a TFO partner, RFS enjoys an Inducted subscription that enables machine operators to work in remote areas with access to all the company communications they need.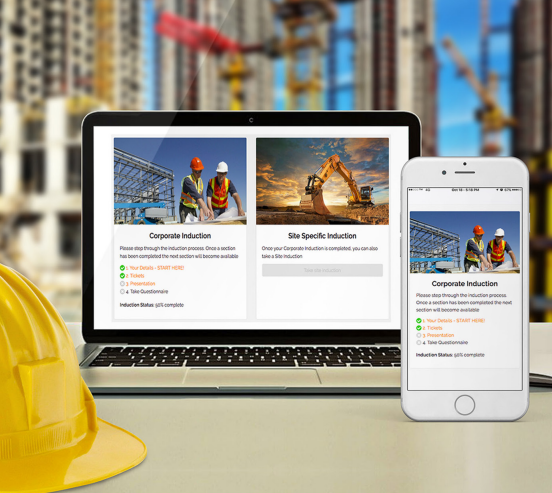 RFS describes using Inducted as a pivotal application for machine operator communication, especially in remote areas. Providing refuelling services to remote construction sites means RFS machine operators are often on their own, but Inducted gives them increased connectivity with essential support.
Inducted directly notifies machine operators to keep up to date with their qualifications, communicates safety messages and safety alerts, generates automated work orders to assist operators in completing priority tasks first, and allows remote operators to quickly order new machine parts. RFS says they can even order them during the day and have them by the end of shift.
With communications available on their smartphone or computer, Inducted provides RFS's machine operators with easy access to all the information they need on their project, no matter where in Australia they are providing their essential refuelling services to.
"Working with TFO is like adding a team of people to your business, it becomes the central nervous system for any business that needs fleet and equipment management." - Brent Herrick, Refuelling Solutions
TFO offers free trials on selected asset management products with no lock in contracts and zero setup costs for iSeekplant customers.