Companies are being encouraged to register their interest to construct a section of the historic $10 Billion Inland Rail project.
The Minister for Infrastructure and Transport Darren Chester spoke about this once-in-a-generation project outlining that the Inland Rail will create significant opportunities for businesses and suppliers. The first of these opportunities have come around as the government calls for registrations of interest to construct the 107 kilometre section of the rail between Parkes and Narromine.
"The Parkes to Narromine project is a major priority within the Inland Rail project and construction is expected to start early next year."
"The work will involve upgrading the existing rail corridor including the construction of a new 5.3-kilometre connection in a greenfield corridor," Mr Chester said.
The wider scope of work involves upgrading and reconstructing sections of the existing track; construction, track and civil works for the new connection corridor; upgrading, relocating and consolidating existing level crossings; potential relocation or protection of utility services; and ancillary works such as flood immunity, stormwater, draining and fencing improvements.
"Suitably experienced companies are invited to apply to join a shortlist which will then proceed to a formal Expressions of Interest phase. Evaluation criteria will include company experience, suitability for the project, and a demonstrated ability to carry out the works.
The Inland Rail was one of the centrepiece infrastructure projects of the Federal Government's 2017/18 budget.
"This project between Brisbane and Melbourne will support thousands of jobs across regional Australia, creating 16,000 direct and indirect jobs at the peak of construction."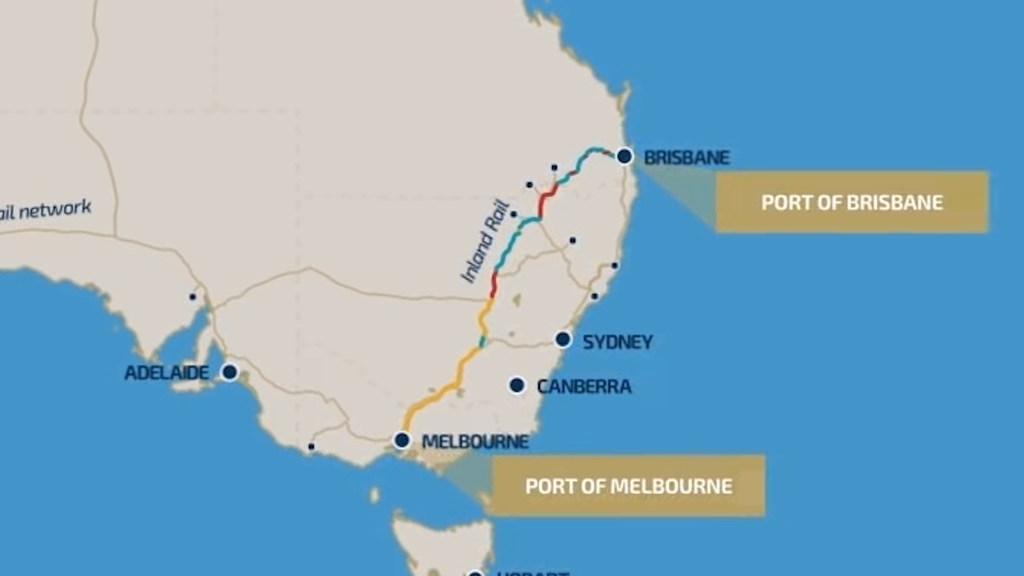 "Inland Rail will transform the way we move freight around the country, connecting regional industries and communities to domestic and international markets," Mr Chester said.
Become a supplier on iSeekplant and make a free profile here
To search for machines or plant hire suppliers, click here.
Source: Australian Government, The Australian