Road base refers to the upper-most layer of rock or gravel in a pavement.It can be made from recycled concrete or other crushed aggregate. You can purchase road base in different quantities typically starting as low as a 20kg bag that goes around $8 in Queensland but could be a little more expensive in other states.
What is the average cost of road base?
Since road base is available in packs, the price usually depends on the size of the product. You might be able to save money if you buy bulk products. Here's a small breakdown of costs:
1 Tonne
1 T of quarried road base will cost you about $65. It is usually black to blue in colour and sized at around 20 mm down to dust. It contains not just crushed rock particles but also blue metal gravel.
Commercial providers or residential owners working on big projects usually order such large bags.
3/4 Tonne
This is considered a large pack and it will cost you about $50.75 for ¾ tonne. You might, however, have to pay extra for delivery since large supply bags can be hard to deliver.
1/2 Tonne
A 1/2 tonne of road base will cost you about $35. This is a mid-level bag and a large number of customers order this one making it a popular choice among landscape enthusiasts.
1/4 Tonne
Expect to pay about $20.25 for a 1/4 tonne of road base. You can buy this to create paths, correct defective roads, improve your garden or driveways, or work on a commercial site. This is considered a small bag and most people who choose this in Gold Coast or Sunshine Coast usually ask for bulk delivery.
20kg bag
This is usually the smallest bag and it will cost you about $8. Big sellers usually have a minimum order limit on these bags or very high delivery charges to deliver these.
Factors that influence road base prices
Here is some more information provided on factors that influence the cost of road base for paving roads.
Project size
This is the most important factor since the number of orders will depend on the size of a project. If it is a big construction job then you will probably order large bags in bulk. On the other hand, if it's a small landscape job then you will not need to order in bulk.
It is important that you fully understand the quantity you will need to complete the project so there is no issue on the delivery day.
Type of aggregate material
There are various qualities of road base out there for consumers to choose from. Talk to experts or pavers to understand the quality that you need as some material may be coarse and some may be refined and not all might be suitable for all jobs. There is a small risk here so to collect the right information and order accurate products as a refund notice can take a week or even more to process.
Aggregate usually consists of crushed rock, sand, powder, rock dust, and slag. A company may offer a variety of types and prices may vary slightly based on quality, so make sure to know exactly what you want.
Read the description or contact the provider for more on commonly used aggregate and available options.
Delivery Cost
The cost that we mentioned earlier does not usually include delivery prices. To avoid surprises on the delivery date, ensure to discuss this factor with the company that you are working with. If you buy online then you will usually see the delivery fee on the website, which may, in some cases, be indicative.
Tips for engaging road base suppliers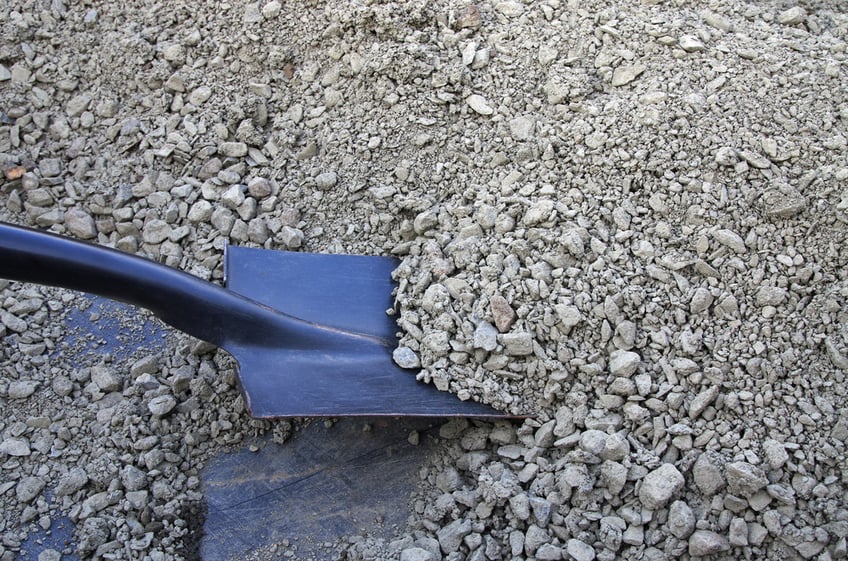 It is very important to follow instructions on the product and to be fully aware of your requirements including the required width and dimensions so that you can order exactly what you need and enjoy all the benefits.
Also, some companies may run promotions on landscape products from time to time. Such instances are rare so keep an eye on discounts on landscape products.
Do not shy away from asking questions and while prices are usually fixed, you might be able to get discounted prices if you buy in bulk so do consider this option. Lastly, it is important that you search the market since prices differ from seller to seller.
Buying online is usually the best option as it will give you the choice to enjoy delivery services, usually at discounted prices, which can take the burden off your shoulders. Also, don't forget to check iseekplant for reviews to understand how reliable a provider is. Don't just go for the low price, it is important to look at other factors as well.
Find road base suppliers at iseekplant
Buying road base is easier than ever thanks to the internet. You can search for the latest price and get home delivery without any issues. However, choosing the right supplier can be an issue. At iseekplant, we want to make it easier for you to get the right product at affordable prices and have done all the hard work for you.
Go through thousands of listings on our website to find the right supplier for road base or contact us if you have questions related to suppliers or our website. Our team is always available to answer questions related to price and our services, so email our projects team today at projects@iseekplant.com.au.
Download our seeker app today and with a few clicks you'll have suppliers at your hands for plant hire and services. Get your job sorted when you seek it on iseekplant.