Road and bridge construction work in Australia is the occupation group that has suffered the fourth highest number of fatalities in the 12 years between 2002 and 2014, according to Safe Work Australia. This equates to 34 workers who lost their lives, with the main causes listed as "vehicle incidents" or "hit by moving objects".
To keep you and your crew safe on your next job, here are our top safety tips for road construction workers.
1: Plan your job thoroughly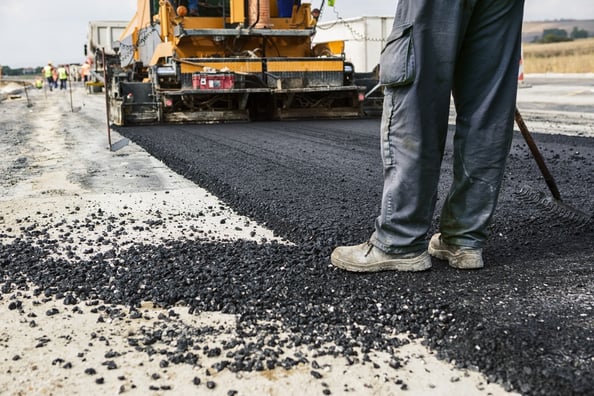 Ensure that you have detailed plan for your next job which considers the following:
The flow of public traffic both through and around the work zone
The flow of construction traffic (heavy machinery, construction vehicles and workers) within the work zone
2: Conduct daily safety meetings
A valuable practice can be to conduct a brief safety meeting each morning, prior to the shift starting. Building this into your workday schedule gives you the opportunity to cover:
Updates on scheduled tasks
Review potential hazards
Reinforce important safety practices
Visually inspect workers for the correct Personal Protective Equipment (PPE)
Questions from your crew regarding any safety concerns or observations they have made
3: Enforce a strict PPE code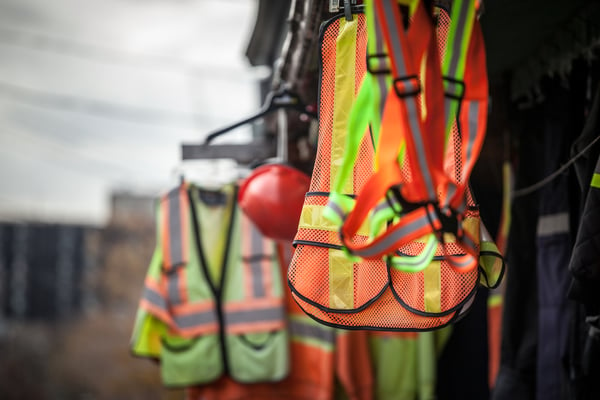 A key element of effective road construction safety is holding workers accountable for their own individual wellbeing on site. Make sure that all workers are wearing the requisite PPE for the tasks they are performing and don't slacken your standards. Typically, these elements include hard hats, steel-cap boots, high visibility vests and potentially eye and hearing protection (pending the task). All PPE should be in good working order, with no defects, to ensure the individuals safety throughout the shift.
4: Think like a driver – control your traffic flow
The biggest threat to road crew safety is being hit by an oncoming vehicle, so consider the precautions you would expect to encounter when interacting with a road construction site:

Implement a sufficient advanced warning zone for drivers to let them know a crew is at work
Enforce a buffer between your crew and equipment and the oncoming traffic
Use barricades, traffic cones and lighting to sufficiently separate your operations and traffic
Where possible, create a complete bypass to further enforce separation
Have clear signage to designate where work starts and ends to encourage driver caution
5: Avoid blind spots with clear lines of sight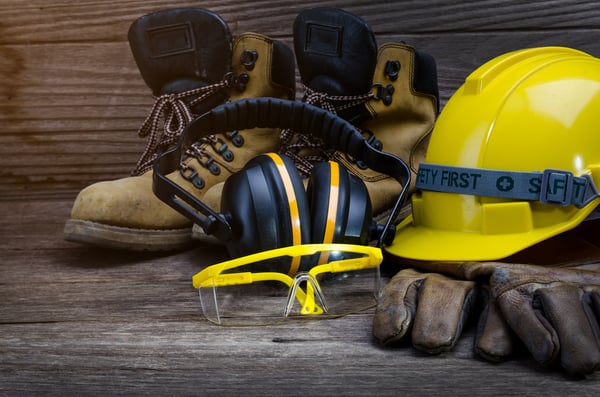 With both public and construction traffic moving in and around the site, it is vital to ensure your crew have adequate visibility. There are two main considerations here:
Visibility of operators: ensure that all mirrors and back-up alarms are functional prior to machinery being operated
Visibility of workers on-foot: with operators only having a limited field of vision, ensure that workers are always able to maintain visual contact with machinery to keep themselves safe
6: Have a designated site safety officer
Assigning a specific person to be your site safety officer ensures your safety code is upheld during every shift. This person is required to be highly responsible, experienced in road construction and a respected crew member to be effective. The roles of this individual would include the following:
Hazard identification and ways to eliminate them
Inspection of workers PPE to ensure it meets acceptable standards
Being an escalation point for any safety concerns or accidents
Inspection of site operations to ensure they are being conducted safely
Co-ordinating and running the daily safety meeting
An important element to remember is that maintaining road construction safety standards is the responsibility of every individual on your crew. Foster a "safety first" culture within your team to ensure that everyone feels empowered and accountable for their own safety and the safety of those around them.
Need more road construction work for your heavy equipment?
Avoid having your machinery sitting idle by creating a free profile on iSeekplant which lists your specific services and capabilities. We ensure that you are matched with projects that are relevant to your competencies and you deal direct with the enquirer. It costs nothing, so why wait? Click here to get started now!
To keep up to date with the latest industry and project news, subscribe to iSeekplant's Flapping Mouth blog below.