Stormwater is rainwater that flows over various urban surfaces (e.g. roads, roofs, pavements), and green spaces. It can soak into soil, evaporate, be stored on land surfaces, or contribute to surface runoff.

In Australia, the stormwater system – which manages the runoff from rainfall – is separate from the sewer system. Unlike sewage, stormwater is typically not treated before being transmitted to waterways and the sea.

If poorly managed, stormwater can cause various problems such as:
Flooding
Property damage
Clogging of waterways due to sediment, which can kill aquatic life
Contamination of drinking water
Increased cost of wastewater treatment

This is precisely why stormwater management is crucial: Through properly functioning fixtures like stormwater pits and drains, surface runoff can be reduced, thus minimising the problems that it may cause.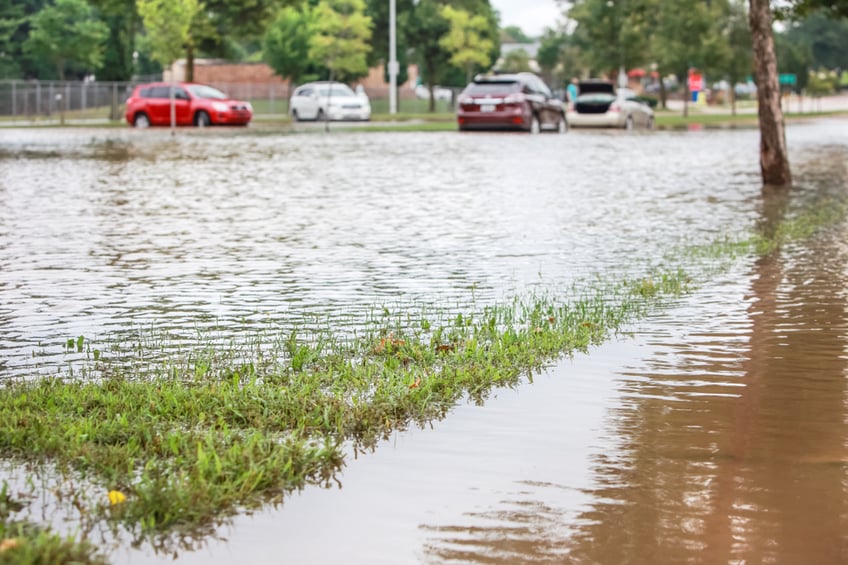 How do stormwater pits work?
A stormwater pit is a receptacle for stormwater. It's not specifically designed to hold all the stormwater at once like an underground water tank but should be large enough to contain the water flowing into it, as it's drained through a series of drainage pipes.

Pits essentially prevent stormwater from flooding on surfaces while stormwater pits are usually made of concrete, it also comes with plastic variants like:
Light-duty pits with plastic bases, which are used for residences.
Heavy-duty pits with polypropylene bases.

How does stormwater drainage work?
Stormwater drains are large concrete basins designed to empty out excess rain and groundwater from impervious surfaces like paved streets, parking lots, sidewalks, and roofs.

Drains get water from street gutters on most roads, as well as areas with heavy rainfall. Gutters from houses and buildings can connect to stormwater drains as well.

As it rains, water flows from structures, roads, and various surfaces, and it picks up debris and pollutants along the way. The water, debris, and pollutants then go into drains, underground pipes, and into the nearest pond, stream, or water reservoir.
Factors that affect stormwater pits and drains cost
If you're planning to install stormwater pits and drains around your property, you should be aware of the various factors that can affect how much you'll spend. These are as follows:
Materials
The cost to install stormwater drainage or pits are influenced by the type of materials you use, and each come in a range of sizes and shapes.

For instance, pits are usually made of concrete or plastic, while drains come in aluminium or plastic. The plastic options for either pits or drains are more affordable and have heavy-duty or light-duty variants. Concrete pits are more expensive but sturdier.
System size
How large of a drainage system are you installing? Naturally, larger pits and drains are pricier, mainly because they are heavier and take more time to set up. For example, each linear metre of French drains can cost $20 to $30 for external applications. Expect your bill to go up by that amount for every linear metre.
Location
Plumber rates vary between states and territories. As a result, your location will affect your stormwater pits price.
In Queensland, for instance, plumbers charge about $77 per hour on average for installing stormwater systems. In Victoria, the same service usually costs around $70 per hour.
Additional services
Certain services can increase the cost to install stormwater drainage. Examples include the following:
Additional excavation to get the pits and drains to fit the drainage system properly.
Custom designed and fabricated pits and drains made to fit your specific requirements.

How much does stormwater pits and drains installation cost?
Installing stormwater drainage systems can cost homeowners from $1,800 to upwards of $5,000. Small and simple jobs can go as low as $800, and major projects as high as $8,000.

Here are price estimates for various stormwater pits and drains installation jobs.


| | |
| --- | --- |
| Task | Estimated price range |
| Remove a water tank | $150 |
| Reconnect a pipe to a stormwater drain | $150 |
| Remove tree roots obstructing a stormwater drain | $180 |
| Inspect a stormwater drain | $180 |
| Remove several stormwater drains | $1,320 |
| Install a French drainage system (exterior backyard) | $400 to $1,200 |
| Install a steel trench | $200 |
| Install a concrete trench | $600 |
| Install a plastic catch basin | $100 |
| Install a galvanised steel grate basin | $120 to $250 (not including the piping) |
| Install downspout extensions | $30 to $150 (up to 25 metres) |
| Connect downspouts to an underground system | $45 to $150 (for every extension) |
| Install a driveway drain with a trench | $70 to $300 for every linear metre |
| Dig underground downspouts | $35 per linear metre |
How much does it cost to clear a clogged drain?
What if you just need your plumber to fix a clogged drain? Depending on what state or territory you live, you should expect to spend about $80 to $120 to unclog a toilet or bathroom drain.

If you're dealing with a continuous stretch of clogged drain, the task should cost you about $300 to $500 to unblock it.

Important: Plumbers usually charge a call-out fee, which is a fixed amount charged by a plumber to come to your residence or establishment. It's added on top of the labour costs. A call-out fee may range from $60 to $100 per hour (again, depending on where you are), with hourly rates upwards of $100. You will also be charged an emergency call out fee if you engage a plumber after hours or during weekends.
Who is responsible for stormwater runoff?
It depends on where the runoff is coming from. In general, property owners are responsible for capturing, collecting, disposing, and controlling stormwater runoff from their own property. If stormwater is entering your property from a neighbour's property, then your neighbour is responsible for it.

Note that water flowing from all hard surfaces (e.g. roofing, pavement) should be collected and discharged in an approved manner. However, your neighbour is not responsible for controlling runoff from natural surfaces (e.g. grassy areas). As for pipes and drains outside your property, the local council is responsible. However, each state and territory have different stipulations:
Australian Capital Territory – Transport Canberra and City Services oversees ACT's stormwater network.
New South Wales – Local councils are responsible for managing stormwater drains and systems.
Northern territory – local councils are responsible for the installation, replacement, and management of stormwater drains.
South Australia – Same. Local councils are responsible for maintaining stormwater networks on council land.
Tasmania – Also managed by local councils, except in cases when stormwater and sewage mix. When this happens, it's on TasWater to address the issue.
Victoria – Same rules apply here: local councils are responsible for council drains.
Western Australia – Stormwater management roles are defined by the Department of Water. Local governments maintain stormwater drains and networks.
How can I find the best stormwater pits and drains cost possible?
That's easy. iseekplant is Australia's trusted search site for hire equipment and contracting services. Through our website's powerful search capabilities, you can find and compare many licensed plumbers in just a few clicks.

Tip: When you perform your search, get quotes from at least three plumbers, then compare their rates to get a competitive stormwater pits and drains quote.

But if you're busy and don't have the time to find a qualified plumber yourself, you have a couple of options. Contact our expert team at 1300 691 912, or email our Projects Team with your specifications. They will then find you plumbers who will meet your needs.