Have you ever thought about why bridges don't fall apart when massive trailer trucks drive over them? Or how skyscrapers stay upright during windy days?
The answer is structural engineering – a sub-discipline of civil engineering that involves the design of the "bones and muscles" of man-made constructions.
A structure should be able to support all the forces that it will likely experience. Buildings, for instance, should be able to handle the weight of itself, all of the people and equipment inside of it, and external forces such as winds and earthquakes.
Note that working with a structural engineer isn't cheap – as you'll find out more below. We've created this structural engineering cost guide to give you a better idea about the services they provide, and the corresponding expenses you may encounter.
What does a structural engineer do?
Structural engineers are essentially civil engineering specialists who use physics and mathematics to analyse and design the stability of tunnels, houses, buildings bridges, and all manner of structures.
Granted, designing any of these structures will likely involve other engineering fields (e.g. mechanical, electrical, environmental). But when it comes to ensuring that these structures are safe and stable, it's structural engineers who are responsible.
Here are the common tasks and duties that they do:
Design safe and stable structures by putting the basic rules of physics into use.
Evaluate a construction site's suitability – specifically the ground that a structure will be built on – as per the project's specifications.
Examine structures during and after construction to make sure that they are correctly built.
Why should I hire a structural engineer?
Whether you plan to build, renovate, or make any changes to a structure, you'll need the help of a structural engineer, who will:
See to it that your construction/renovation is secure. For instance, if you plan to add a second story to your home or remove a specific wall, a structural engineer will advise you whether the structure will be sturdy enough with the changes.
Inspect properties you plan to buy, and check if it has any structural issues.
Assess any damage your property may have – like if its foundation is stable or sinking/settling.
Structural engineers do this using Australian standards to calculate the various forces in, on, and around your property to determine that it's strong enough to stay in place or avoid deflection (i.e. the degree to which a structure changes shape when load is applied).
If your building has at least one of the following components, you probably need to hire a structural engineer:
A retaining wall

Suspended slabs

Reinforced concrete columns

Steel floor beams

Roof girders

Footings

on

soft

or

sloping ground

A

roof structure

, particularly if you're in a cyclone-prone area
What projects can a structural engineer help me with?
Here are some of the common projects where a structural engineer can provide you their technical expertise:
Pre-purchase building inspections
Dilapidation reports
Designing footings
Designing reinforced concrete columns
Removing load-bearing walls
Adding second storeys to residences
Defect inspections and reports
How much does it cost to hire a structural engineer?
Expect to spend an average of about $75 per hour for less experienced structural engineers, simple projects, or basic inspections.
Should you hire an accomplished engineer or established engineering firm, or perhaps have a complex project, you will likely spend an average of about $250 per hour.
Factors that determine structural engineering cost
Bear in mind that the figures above are subject to change depending on several variables. These include but are not necessarily limited to the following:
Project size and complexity
The bigger and more complex the scale of the project, the larger the structural engineer's price tag. For example:
A small job like making a few drawings and report for a local council's approval may cost around $3,000 to $5,000.
A large project, like designing a new wing in a hospital complex, will cost at least $15,000.
Experience
Seasoned structural engineers who have been in the industry for years and have amassed various achievements will naturally charge more. Their knowledge is pretty much an assurance that they'll do a great job.
As a result, make sure you consider experience when looking for a structural engineer.
Type of property
Residential properties are typically smaller and simpler so a structural engineer will likely charge you a smaller amount for working on them.
Commercial establishments, on the other hand, have different requirements and are commonly larger and more complex. Thus, structural engineers will likely ask for a higher price for such projects.
Location
Engineering consulting fees per hour vary depending on where you are. Here are some of the rates across several states:
In New South Wales, structural engineers charge $100 per hour on average.
In Queensland, it's $90 per hour on average.
In Victoria, the average rate is upwards of $160 per hour.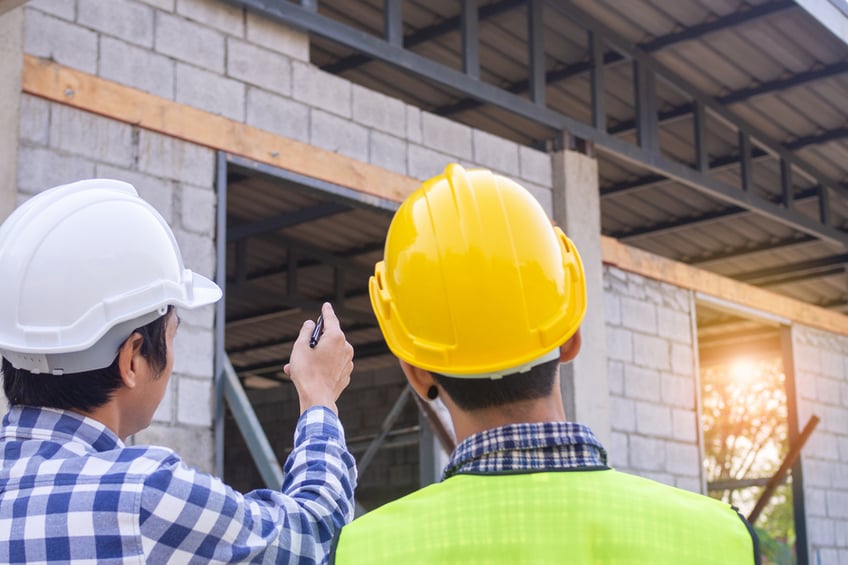 How much do structural engineers charge?
Structural engineers typically charge by the hour. Because of this, larger properties and more complex projects will likely cost more (i.e. because they take more time to complete).
How much do civil engineers charge for plans?
Civil or structural engineers charge $3,000 to $5,000 to draw up plans for a project. For more detailed structural plans, you may spend up to $15,000.
How can I find the best rates for structural engineering?
Simply visit iseekplant, Australia's trusted search site for hire equipment and contracting services. Through our website's powerful search capabilities, you can find and compare many structural engineering services in just a few clicks.
Bonus tips:
When performing your search, get quotations from at least three suppliers, then compare their rates to get competitive structural engineering cost estimates.
Your prospects should be registered on the National Professional Engineers Register. You can ask them for their membership card, or search for them over at the

National Engineering Register

.
Before choosing which structural engineer to hire, look into their reputation and past work. Their websites will probably have favourable testimonials so look deeper via Google or Facebook to see what previous clients are saying. Go for those with generally positive reviews.
But if you're busy and don't have the time to find a licensed structural engineer yourself, you still have a couple of alternatives:
Get in touch with our expert team at 1300 691 912; or
Email our Projects Team with your specifications. They will then find you capable structural engineers who are ready to meet your needs.