I'm not sure if fiscal policy has ever given anyone else a full body emotional response - but the Federal Budget 2020 gave me goosebumps. Treasurer Josh Frydenberg, hereafter referred to as Frisky Frydie, delivered the budget with great verve last night, reaching a verbal crescendo with every announcement, raising and lowering his intonation and volume to create a real sense of theatre and suspense. Gripping stuff.
Frisky Frydie and Scomo - The Flapping Mouth's very own Cashflow Koala, are doing a bloody brilliant job of shepherding us through this awful crisis. It was a budget for the ages, drawing a massive deficit from the prudent economic management of recent years, with heaps of support for the challenged areas of our economy and society.
Pull quote: "We are about to enter the golden age of working in infrastructure, manufacturing and industrial services in Australia - with federal assistance and new tax structures to help us acquire the people and assets we need to get our jobs done and grow our companies."
What a time to be alive!
*This is an opinion piece, and shouldn't be construed as professional advice - if my blog is your only professional advice, then you likely won't be in business long enough to receive all this stimulus. Make sure you a) get an accountant and b) research these policies fully before running around town flapping your cheque book all around.
Business Tax Refunds and Asset Write-Off Palooza - Frydie's Game Changer
This is Frisky Frydie's GAME CHANGER - and he's bloody not wrong. Below are the largest set of investment incentives provided by any Australian Government in history, with a predicted 99% of companies able to access these juicy tax breaks and tax refunds.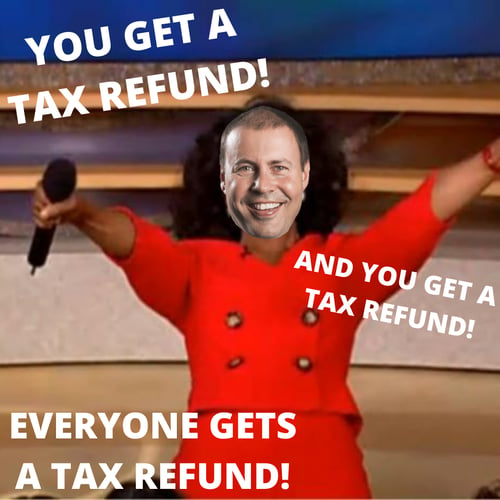 Part 1: Company Tax Refunds and Carry-Back Provisions
The Government is planning on REFUNDING (yep, refunding) businesses (with turnovers of less than $5 billion) to the tune of $4.9 billion through a new carry-back loss provision – allowing businesses to write off any losses incurred until June 2022, against profits made on or after 2018-19, before the coronavirus pandemic struck.
Wait, hold up - what? So, if you made a profit in FY19 or FY20, and you paid company tax on that profit (30%), and you end up making a loss in FY21 or FY22, then you can claim your prior-paid tax back - up to the amount you paid! Let me show why this is so glorious for us with asset heavy balance sheets in part 3.
Part 2: Asset Write Offs - Frydie literally said 'upgrade your fleet'
Asset write offs have been around a little while now and the devil is always in the detail in these things - but Frydie did use the specific example of a trucking company "upgrading its whole fleet" - which will be music to the ears of OEMs across the country, no doubt.
99% of Australian businesses can write down any eligible asset with NO limit on value (excluding second-hand assets defined below)
Assets must be acquired after Tuesday night, and first used or installed before June 30 2022.
Applies to new depreciable assets and improvements to existing eligible assets.
For SMEs, second-hand assets will also be covered.
Businesses with aggregated annual turnover between $50 million and $500 million will still be allowed to deduct the full cost of eligible second-hand assets costing less than $150,000, provided they're purchased by December 31 this year.
SMEs with a turnover of less than $10mil will be allowed to deduct the balance of their simplified depreciation pool at the end of the income year.
Part 3: Write off an asset, create a loss, get a refund, do it again.
Frydie: "The combination of immediate expensing and loss carry-back measures will create another 50,000 jobs in the economy."
The policy is glorious for all of us in industrial services with a whole pile of assets (and depreciation). If you need to buy a bunch of new assets - such as new excavators, utes, trucks or machine control equipment, or you turn over less than $10 million and have a depreciable balance on your balance sheet for existing assets (which EVERYONE in industrial services has) - you can hit the P&L with it in FY21 and FY22, creating a loss - and therefore generating a REFUND of the tax paid in two previous financial years.
Not only do you get the assets you need to grow your business, you get additional cash stimulus from the tax department after making those investments, which you can go ahead and re-invest. This is there to inspire companies to run at a loss for the next two years and plough all that extra dough into growth. Coupled with subsidised new hires, the government is practically paying you to scale your business up.
Here are our Platinum Partners who can help you invest all that dosh, holler at:
Graysonline - if you need a great, second hand machine at auction
Position Partners - if you need to upgrade your machines to 2D or 3D machine control
STG Global - if you need new water trucks, vac trucks, tilt trays, garbage trucks or service trucks
Finlease - if you need flexible finance solutions for any new asset purchase
Westrac - if you need Caterpillar machines in NSW & WA
Hirepay - who can fund all your recruitment fees
Fuel Tank Hire - for all your fuel tank and generator needs
Lincon - if you need access equipment
The Fleet Office if you want to fit all your gear with the latest telematics technology
JobMaker - the real JobErector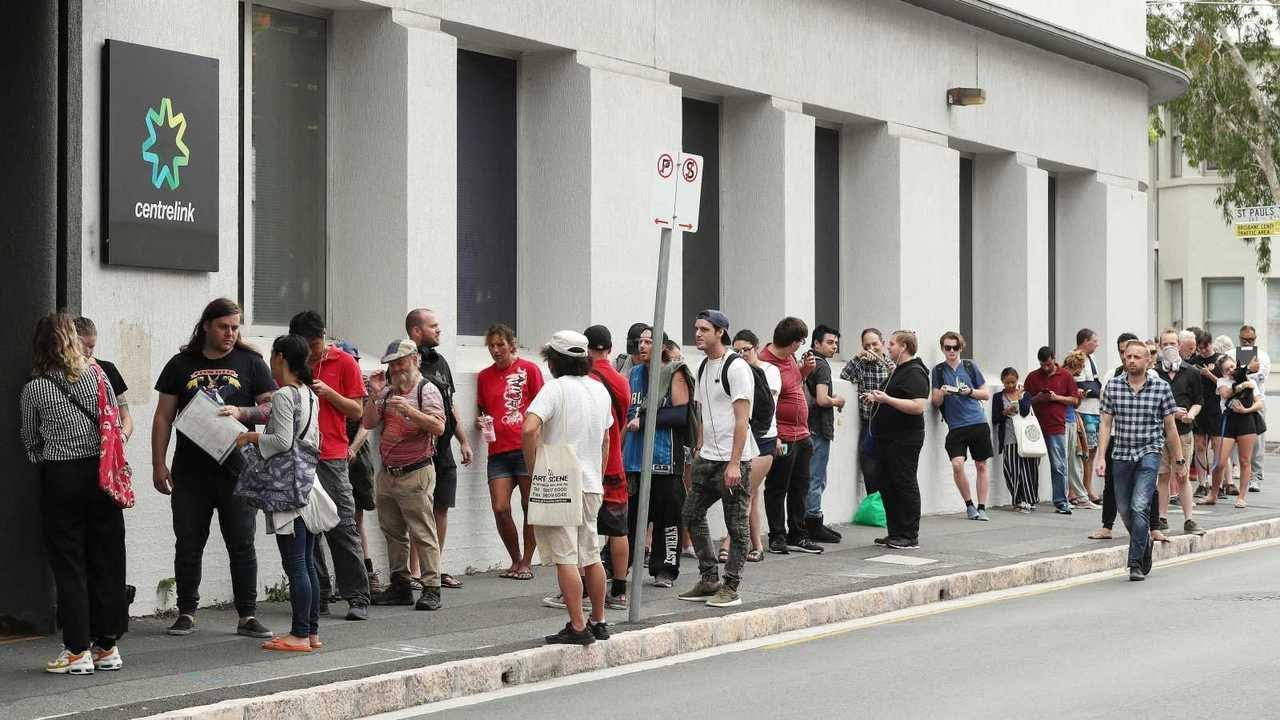 Our head of People and Culture, Bron, has headed downstairs with a sandwich board to recruit from the Centrelink queue at the bottom of our building.
In a previous viral upside - I suggested that Cashflow Koala was about to announce a wage subsidy (which I suggested should be called the JobErector policy) to inspire us to create jobs inside our businesses, and he has delivered that in spades.
If you pluck someone out of the Centrelink queue and find them a productive placement inside your business, you'll get a hiring credit of $200 a week for a full year, for anyone between 16-30 who was paid Jobseeker, Youth Allowance or a Parenting Payment at least once in the last 3 months, provided they work for 20 hours or more. This equates to a subsidy of $10,700 per year. You will also get a hiring credit of $100 a week, for anyone you hire that is between the age of 30-35 who meets the same criteria, or $5,200 a year.
Pile In the Apprentices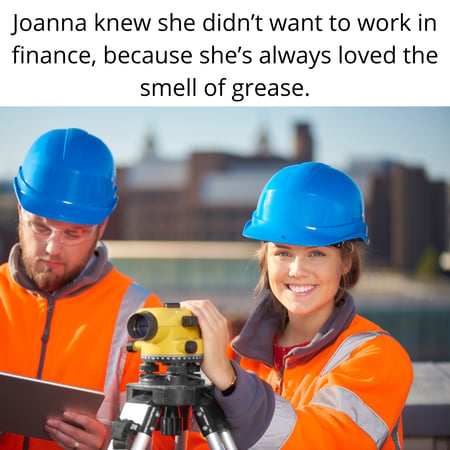 If you are a business that hires apprentices or trainees, either because you believe in fostering young people through the ranks of industrial services, or because your older staff just love having someone to prank in your workshop, then pick up the phone and call your local highschool because the Government will be paying 50% of their wage for their first year, for up to 100,000 new placements across the country. This should inspire some of the younguns to redirect their careers from pencil pushing under fluoros in office towers, to the salty, sweaty, honest work of our glorious industries.
Hey States: Wake up and smell the diesel! The New $2 billion You-Snooze-You-Lose Infrastructure Fund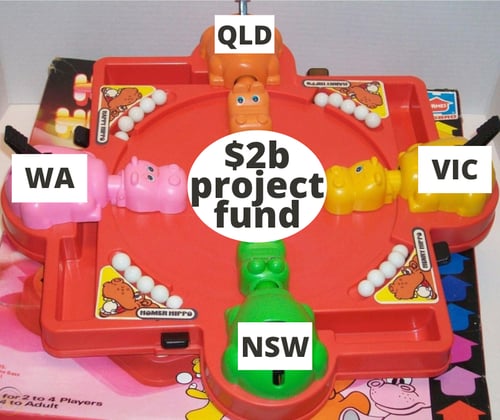 Frisky Frydie isn't having any of the States bollocks in stockpiling infrastructure funds and stalling projects. He's providing $2 billion in a central slush fund for shovel-ready road safety projects, and if one state drags its feet in getting projects off the ground, another state can muscle in and claim the funds. This incentivises the agile state governments to hustle as fast as possible to move projects forward. It's like playing Hungry Hippos with billions of taxpayer dollars.
He's also promised another $14 billion in major roadworks projects to be accelerated, over and above the prior commitments that spanned 10 years. He reckons this will employ 140,000 across all the states.
Singleton Bypass - NSW
Shepparton Rail Line Upgrade - VIC
Coomera Connector - QLD
Wheatbelt Secondary Freight Network - WA
Main South Road - SA
Tasman Bridge Upgrade - TAS
Carpentaria Upgrade - NT
Molonglo River Bridge - ACT
There is also another $1 billion slated for local councils to improve local road safety infrastructure.
Thirsty for Water Infrastructure Projects
Water is the essence of wetness, and is also a super-juicy part of the budget announcement. $2 billion will be invested in building vital water infrastructure - 20 projects will be funded including the Emu Swamp Dam (QLD), Wyangala (NSW) and Dungowan Dams (NSW) (to the tune of $567 million) and other critical dams, weirs, water recycling plants and pipelines in regional areas to secure water access for our agricultural sector. There is also another $2 billion in concessional loans available to farmers to overcome the drought and $50 million available for on-farm emergency water sources (through a rebate scheme).
Unclog the Basins - Gas Pipeline Projects
Frydie is calling this the 'gas-fired' recovery plan, with plans to 'unlock' or 'unclog' as I suggest, vast gas reserves in five key gas basins, starting with the Beetaloo Basin in the NT, the North Bowen and the Galilee Basin in Queensland, at a cost of $28.3 million.
They are also identifying priority pipelines and critical infrastructure as part of an inaugural National Gas Infrastructure Plan (NGIP) which will include reforming the regulations on pipeline infrastructure to promote competition and transparency as well as improving pipeline access and competition by kick-starting work on a dynamic secondary pipeline capacity market.
Tax Cuts Flushes Economy with Cash To Build & Buy Houses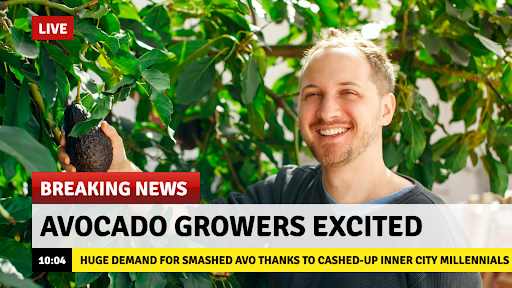 11 million taxpayers will get a tax cut back dated to 1st July this year. Lower and middle income earners will get $2,700 for singles and $5,490 for dual income families PLUS the extra $1,080 from the lower and middle income tax offset (LMITO). All up - this means 95% of Australians will be on an effective tax rate of lower than 32% by 2024. It's probably best to read more detail about the tax cuts policy here - because, just like my relationship with burritos, 'it's complicated'.
If you are a young person who just can't manage to save for a house deposit because you eat too much smashed avocado on your weekends, then never fear. Frydie is stumping up $1 billion in low cost finance to support the construction of affordable housing and another 10,000 new places will be added to the First Home Loan Deposit Scheme - meaning that voracious avocado eaters can purchase a modest home for a deposit as little as 5%. This is intended to stimulate the purchase of existing homes, as well as the building of new homes. There is also another $150 mil provided to the Indigenous homeowner program to support thousands of Indigineous Australians to purchase a house.
Other Cool Stuff for all of us in Construction, Agriculture, Mining Logistics and Manufacturing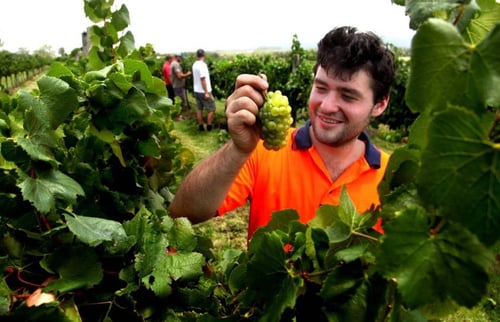 Let's fire up some Qantas planes and bring the Brits over to get a'pickin
$1.3 billion to support Australia's modern manufacturing plan - food and beverage, resources technology, minerals processing, medical products, recycling and clean energy, defence and space industry - through lower taxes, less red tape, better skills and training.

STEM cadetships and apprenticeships for females.
$250 million to modernise recycling infrastructure to remove 600,000 tonnes of waste from landfill, creating 10,000 jobs in waste management.
$1 billion JobTrainer fund to create 340,000 free or low cost training places for school leavers.
50,000 new higher education short courses in agriculture, health, IT, science and teaching plus 12,000 new full-freight places at University.
Working holiday maker visa holders working in agriculture will be eligible for further visas and will be exempt from the 6 month work limitation.
$233 million in National Parks - including Uluru and Kakadu in the NT and $1.8 billion - wildlife recovery from bush fires.
Continuing with reforms to insolvency rules and the provision of credit.
$1.9 billion for new funding for renewable technologies
$2 billion additional R&D incentives, removing caps, lifting the rate and rewarding businesses that invest the most.
Economic projections - not awful… but not great either
This was the bit where Frydie was decidedly less frisky - announcing they are projecting Australia's economy to contract another -3.6% in the coming quarter, with unemployment to peak at 8.75% by the December quarter. He followed that by saying that he expected that the economy would be back and growing by Q3 - up by 4.5% overall, and that they would keep spending until the unemployment was under 6% (which could take years), when they would return the budget to surplus and commence paying down the almost-trillion dollar debt. That's all pretty amazing when you consider the shape that other OECD countries are in.
If all of that stimulus doesn't give our customers, users and friends a real pep in their step, then you are officially impossible to impress. Fingers crossed for a real sentiment lift, as we all hold hands and skip towards what could be the greatest 10 years to be working in industrial services.
LOVE YOU ALL! Have a great day.
To keep up to date with the Viral Upside, industry news and project information, subscribe to the Flapping Mouth blog below!