$26.7b of Shovel-Ready Projects Racked and Stacked in NSW – With More Coming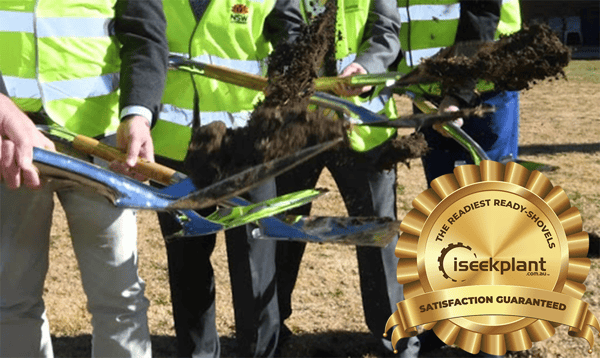 At iSeekplant – our thousands of shovels, searchable 24-7, are the readiest ready shovels in the world.
In what could be the biggest boost to our construction industry in the last 20 years, local, state and federal governments are scratching around their portfolios looking for shovel-ready projects to kick off in FY21. In NSW - $70 million has been allocated just to push through the tender and feasibility processes and speed up estimating the projects, so dirt can be moved as quickly as possible. NSW is the first state to claim that close to $26.7 billion dollars' worth of projects are going to be sped up – including a range of projects across infrastructure, civil works and planned residential developments.
This supports the general scuttlebutt I've heard from all my industry moles (even from such far-flung places like Townsville) that the big contractors are very busy tendering and pricing jobs at the moment, as the governments and local councils dig around looking for road projects to dust off and fire up.
So if you've got the projects, we've got all the shovels, all the time. Click here to search iSeekplant for plant and services.
IMF Calls V Shape Recovery, Banks Flatten The Curve as ASX Rebounds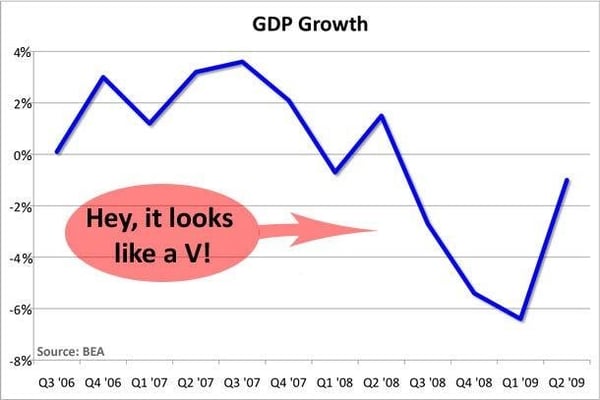 Here is a V-shaped recovery we prepared earlier
In the high-falooting world of the grey-suit wearing bankers, whose lives are unrecognisable from the long-lunches at Woolloomooloo only 6 weeks ago, there is plenty to be positive about provided you just shut your eyes and ears for the next 3 months. Apart from the misery guts IMF calling this the 'great depression' sized recession this morning (these clowns and the World Health Organisation numbskulls all need a big shake-up in my opinion), the IMF also said they are predicting a sharp V-shaped recovery for the economy, starting in the new financial year. In a previous viral upside – I talked about V, U and L shaped recoveries being a thing smart people talk about – and today it sounds like a bloated think-tank full of over-paid academics with zero global remit agrees with me, lending even more credibility to the heavyweight of influence The Viral Upside has amassed already.
In other good news, the banks have reported a sharp drop in inbound hardship requests for delays to mortgages and other financial services for consumers – with the Jobkeeper wage subsidies doing a good job of rebounding sentiment amongst the average punter. The Jobkeeper package, despite being an initiative that my kids' grandkids will likely still be paying for – is the best conceived-of stimulus package I've heard of in the world, and as a small business owner, it has been an enormous weight off our already burdened and stressed shoulders. Long Live the Cashflow Koala and his Job Keeper package.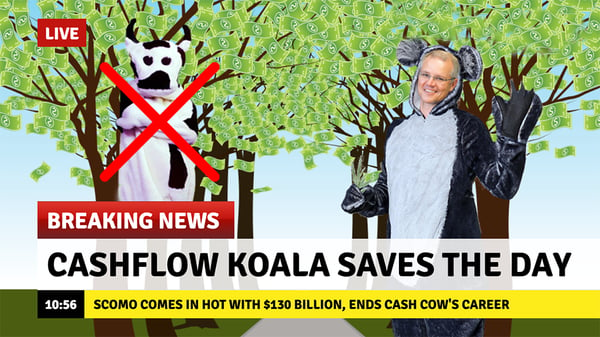 The only Virus App you actually want.
For years we've been studiously avoiding downloading any virus-filled apps attached to dodgy emails sent from your Mum's hacked Gmail account, but now the government is saying it wants us to install a virus app on our phones, so that our freedom can be restored. Apparently – one of the ways the Chinese Government dealt with the Covid-19 outbreak in Wuhan was to mandate the installation of a tracing app on phones that would turn red if you had come in close contact with someone with COVID-19. So, if you walked past an infected person, you were notified. It was famed for arresting the spread of the virus. Our Government is hurrying one of these up for us – ready to download within weeks - which could assist in moving us towards freedom sooner, empowering people to know whether or not they have interacted with a confirmed case. Being a democratic nation (or least pretending to be democratic) means you won't be forced to download the app, but participating will be encouraged.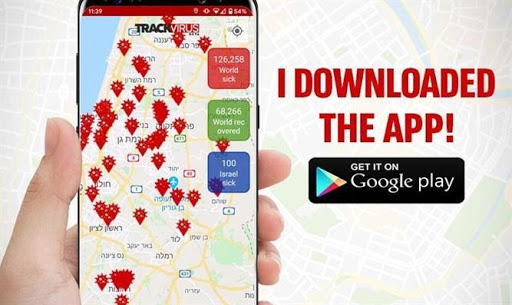 Best to swipe left on known COVID patients for the time being.
Corona-Clown cops 2 fines for flying chopper

One of my most common motivating self-talks, which I repeat to myself during the more arduous days building the world's largest online marketplace for plant, equipment and services is - "keep working Sally, because when you have a helicopter, society's rules no longer apply to you."
And indeed this almost came true for a guy here in Brisbane, described only as a 'wealthy businessman' by the Courier Mail, who got pinged twice for flying his chopper to Moreton Island during the Easter break. He flew it over to the Island to hang out with his family (who owns a house there) and then flew it back to Brisbane claiming to need to take someone to the dentist (dentists are closed, FYI). Fined, both times. Part of me loves his spunk, the other part is jealous because he's literally living my dream life.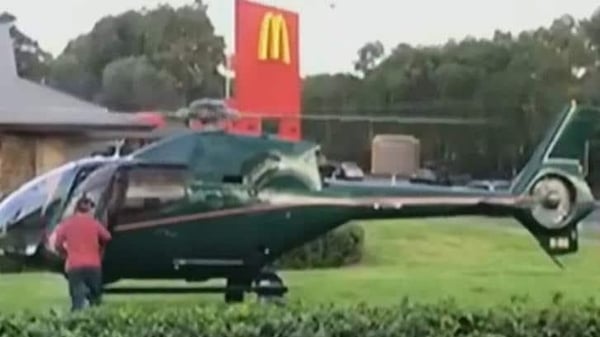 Me in 2023.
Internet still impervious to Virus
You wanna see a curve that isn't flat (and a good thing?). Our traffic graph. Exploding – exponential – extremely growing! Whatever 'e' adjective you choose – that's up, and going up. Why? Because we are living through the fastest and most profound push for the digitisation of the construction industry the world has ever seen. Coronavirus is skull-dragging the industrial services space into the 21st century. And using online procurement tools is the only legal way you can procure things or hunt for suppliers – because all the old-fashioned, expensive and inefficient ways are not possible right now. We're all in our sweatpants trying to do our old jobs from our home office, not driving into site sheds to shake people's hands and drop off stubby coolers for $8 a pop.
It's time to take the internet seriously people.