Quick links:
Wanting to do a home renovation yourself? Luckily tile removal doesn't require much experience and is an easy process to do. Tile removal generally takes 1-2 days, depending on the size of the job. With this guide, you will be equipped with the knowledge of removing flooring and wall tiles without needing a professional.
Step 1: Get your tools right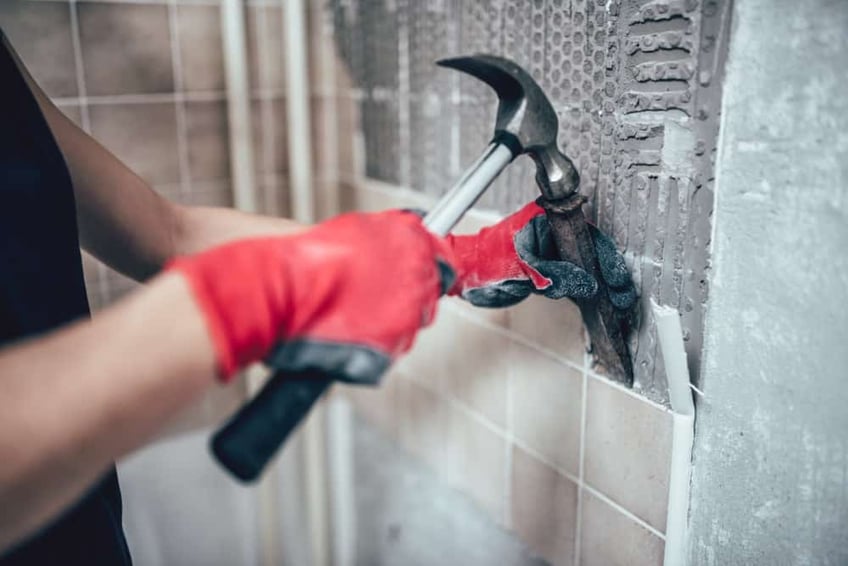 Lump Hammer
Cold chisel
Dust mask
Trowel
Pry Bar
Shop-Vac
Utility Knife
Masking Tape
Plastic Sheeting
Reciprocating Saw
it is also important to have the appropriate protective gear:
Boots
Face Mask
Work Gloves
Safety Glasses
Protective clothing (long pants and sleeves)
Knee pads
Step 2: Rent a small skip bin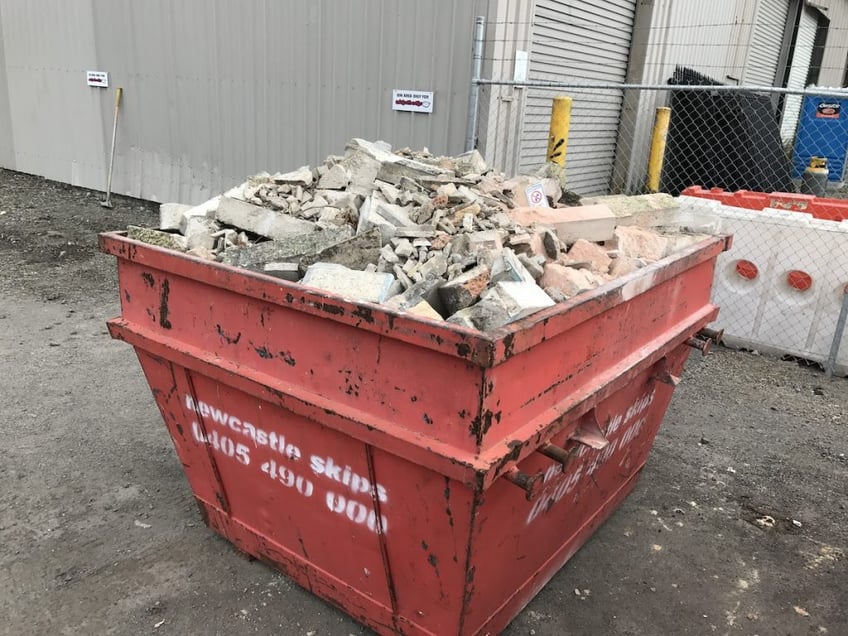 This messy job will require you to hire a skip bin for all the left over debris from the removal. Depending on how big the job is, it is a good idea to examine the space early to estimate the most suitable size for your job. Learn about skip bin hire rates here.
Step 3: Prep the room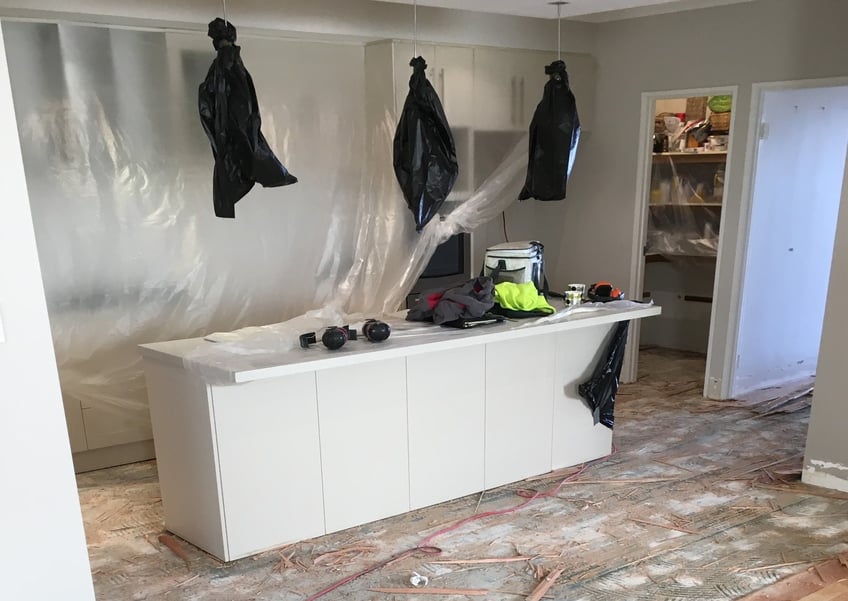 It is a good idea to remove everything out of the room before you start the tile removal, so that the process is more efficient. It is also recommended seal vents and doors by taping a plastic sheeting, in order to prevent dust and debris floating into other rooms.
Step 4: Remove the tile flooring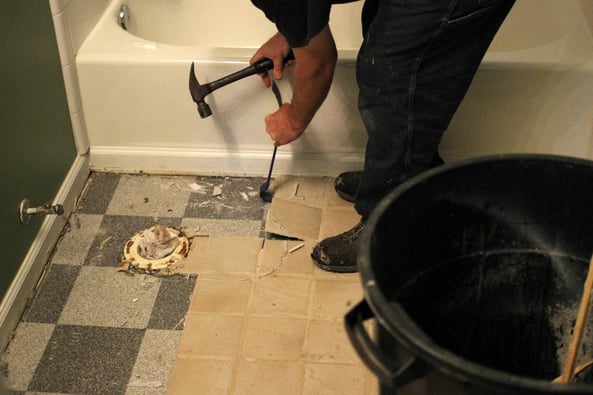 When removing the tile flooring, it is suggested that you start the job at the doorway and work your way in the room. With this task you can either use a lump hammer and cold chisel or a reciprocating saw. The main differences between these tools are that the reciprocating saw is much faster in completing the job but leaves a large mess to clean. Whereas the lump hammer and cold chisel can be a long process but doesn't leave a large amount of clean up. Both types of tools will do the same job with lifting up the tiles, it really just depends on your preference.
Step 5: Remove the tile wall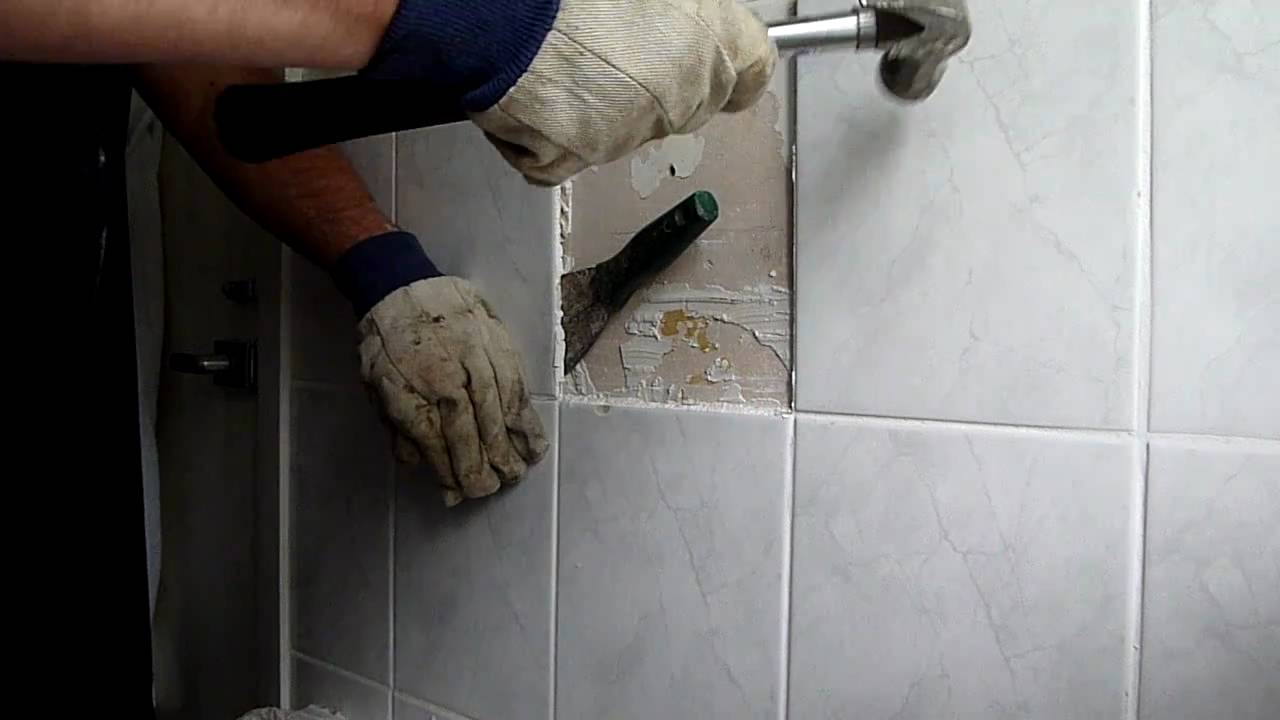 With removing the tiles on the wall it is recommended to start at the top of the wall and work your way down to the bottom of the wall. You will require a lump hammer and cold chisel, to remove the wall tiles.
Step 6: Inspect the underlayment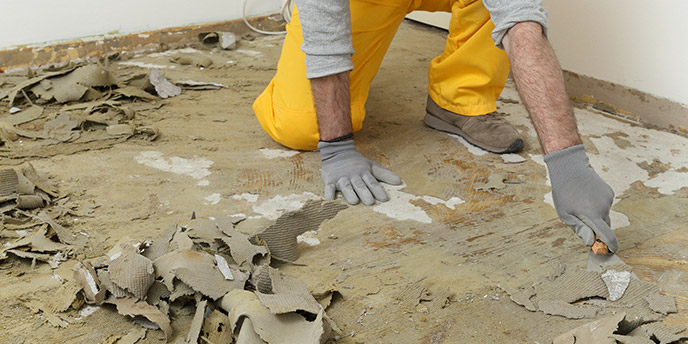 Once the tiles have been removed, it is important to check out the condition of the underlayment and determine whether it needs to be replaced.
Step 7: Time to clean up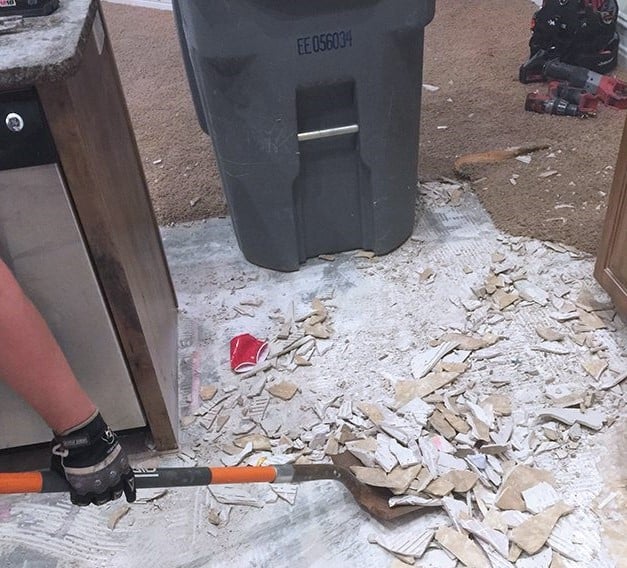 Now for the fun part, cleaning up all the dust and debris left over from the tile removal process. You will need to remove all the large debris with a bucket and transfer it into the skip bin. Once completed, thoroughly go over the room with the Shop-Vac to vacuum the small pieces of debris and the dust.
Need to hire equipment for your tile removal project? Get free competitive quotes through iSeekplant!