Quick Links
2020 has been a little unpredictable in every sector, including transport. Let's have a look at how our air, sea and rail transport industry trends have changed during the pandemic.
How's That "Carbon Neutral Growth" Going, Airlines?
The International Air Transport Association (IATA) has made quite a few promises over the years to decrease their impact on climate change. One of these was to achieve "carbon-neutral growth" for airlines to be able to grow their business without emitting more by 2020. This has since changed to "from 2020". Another promise was to reduce emissions by 26-28% from 2005 levels by 2030. And yet another was to increase fuel efficiency by 1.5% per year (or by 2%, depending on who you ask).
Since these promises were made to the CORSIA agreement and the UNFCC in 2016, the Australian Government introduced:
the Emissions Reduction fund, which gives domestic airlines money for reducing their emissions;
the Safeguard Mechanism, which caps out how much Australia's biggest emitters are allowed to emit;
the Airports Council International Airport Accreditation Scheme, which encourages airports to take on sustainable options;
and Air Services Australia Traffic Management Strategies.
But they still failed.
In 2018 (the most recent data we have), the collective impact of airlines globally in increasing fuel efficiency was 1%. Although they had increased their fuel efficiency, Australian airlines such as Qantas and Virgin also increased their number of flights, increasing their emissions by 5.2%
While the IATA's promise to increase fuel efficiency by 1.5% failed, their goal to reduce emissions by 26-28% from 2005 to 2030 may have been saved by the coronavirus pandemic... but their goal to achieve carbon-neutral growth from 2020 now seems even more impossible.
In 2005, CO2 emissions from the combustion of aviation fuels purchased in Australia were 13.6 million tonnes. Though many reports of 2019 are yet to be published, The Australia Institute estimated 2019 emissions from Australian airlines amounted to 23.8 million tonnes. They further predicted that Australian airline emissions would decrease by 13.2 million tonnes this year from last year, bringing it down to a total of 10.6 million tonnes emitted by Australian airlines in 2020. That means Australian airlines almost hit their target to decrease by 26%, ten years early.
However, the IATA goal to emit no more than 2020's carbon use - an estimated 10.6 million tonnes of carbon compared to last year's 23.8 million tonnes - in the future just became much harder, thanks to the low rate of emissions during the coronavirus pandemic.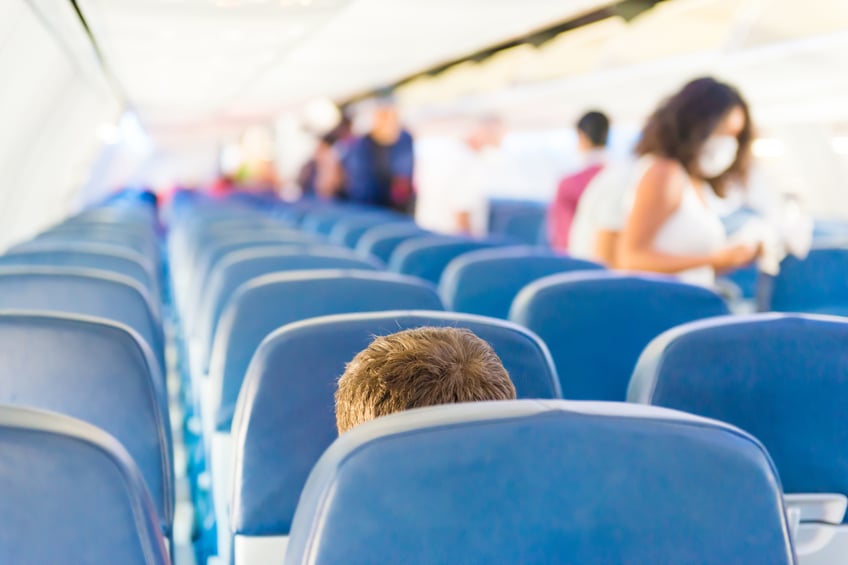 Ocean Liners are Switching to Greener Fuels
The International Maritime Organisation (IMO) has banned ships from using fuels with over 0.5% sulphur content, in the first stage of their plan to decarbonise the shipping industry by 50% - compared to 2008 levels - by 2050. This means in 2050, emissions from the shipping industry have to be less than 470Mt. In January, the Australian Government complied by enforcing the sulphur rule on all ships in Australian waters.
Since many diesel and oil fuels are not compliant with these regulations - and IMO is set to introduce more as time goes on - ocean liners are looking to alternative fuels. These include Liquid Natural Gas (LNG), methanol and ethanol, hydrogen fuel cells, biofuels, electrically-charged batteries, nuclear fuels, and even ammonia. LNG is currently the most accepted alternative fuel.
However, LNG is not the end goal for making the industry sustainable. While it lowers CO2, particulates, sulphur and nitrous emissions, it still produces some emissions. It is currently seen as the "strongly favoured transitional solution," by EnergySource Issue 22.
EnergySource says whatever ocean liners choose, they better choose fast. Considering the average lifespan of a ship is 30 years, for a switch to be financially viable, companies have to outfit their ships with alternative fuel options either in this generation or the generation directly after to make the decarbonisation deadline. And if IMO fails, regulation will fall to nations instead of this independent body - meaning splintered attempts at regulation that would hurt the industry.
There has so far been no estimate as to how much CO2 the shipping industry will produce this year, but COVID-19 travel and import restrictions, as well as trade agreement changes, are likely to have an impact, especially where blank sailings are concerned.
Rail Projects Are Popping Up Around the Country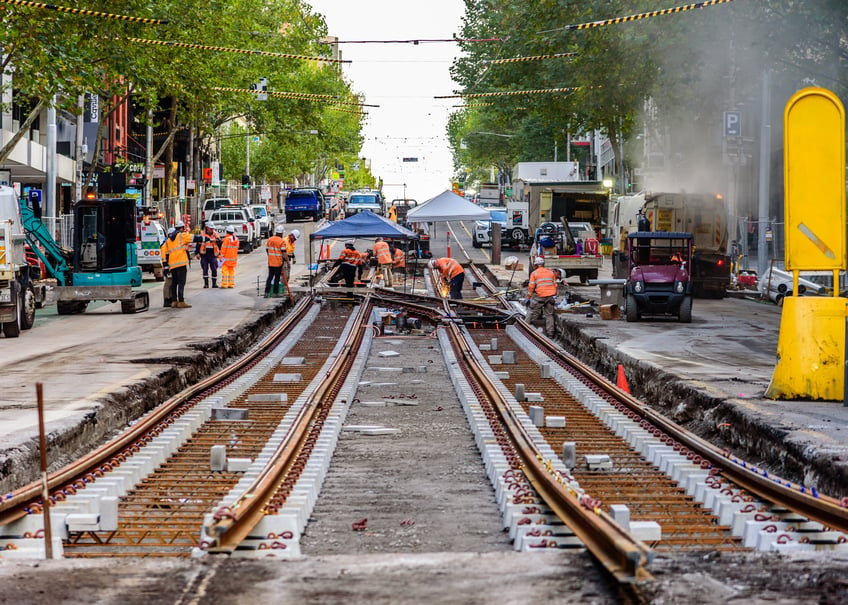 While air and ocean freight is struggling due to the impacts of the pandemic, Australia is investing in several rail projects to boost the sector in 2020.
Victoria
In Victoria, SCT Group and Australian Container Freight Services are opening rail access to the Port of Melbourne as part of the Victorian Government's Port Rail Shuttle Network and Port Rail Transformation plans. This current project is set to remove over 70,000 truck movements from the road, improving congestion in Melbourne and wider Victoria.
South Australia
In South Australia, work is underway on the $252 million re-railing upgrades from Adelaide to Tarcoola, putting down 70,000 tonnes of Australian-made steel to replace the 47kg/m rail with 60kg/m rail. 180 labourers are on the project as of July, with only the finishing works still to go. Once complete, the re-railing project will allow for heavier trains on the tracks from Adelaide to Tarcoola; up to 25t per axle loads.
Western Australia
Western Australia's 2020 rail investments include the Revitalising Agricultural Regional Freight (RARF) Strategy, published in June this year. It proposes 20 priority packages for road and rail improvements and intermodal terminals, including improvements on the Perth-Geraldton line, Albany-Hyden line, Mullewa-Perenjori line, and the Esperance-Salmon Gums line. RARF seeks to improve rail infrastructure and improve regulatory efficiency.
WA is also home to the South-West Supply Chain Strategy, which seeks to undertake:
Double-tracking;
reconfiguration of the rail link to Bunbury Port;
Running container trains between Bunbury and Perth, and;
the installation of new passing loops and additional terminal facilities across the state.
New South Wales
In New South Wales, Stage 2 of the Sydney Growth Trains project is complete, as part of the $4.3 million More Trains, More Services program. Stage 2 was a delicate process of shipping trains to Newcastle.
The NSW Inland Rail investment is also on the horizon. A report published earlier this year revealed the investment attracted Pacific National to build a $35 million logistics hub outside parks. On its own, the Inland Rail program is predicted to provide 670 full-time jobs and $3.8 billion in GDP in south-west NSW, as well as a $13.3 billion boost in GDP for regional Queensland, New South Wales and Victoria over the next 50 years. The report predicted more companies would begin to invest in the program as once complete, 80% of Australia's population will be within overnight reach of Parkes (an emerging freight and materials hub in south-west NSW).
Northern Territory
The Mt Isa to Tennant Creek railway line, connecting the existing Tarcoola-Darwin line to the Mt Isa to Townsville line, is in development, as government entities are exploring the potential of the project. At the moment, the Mapping the Future and Exploring for the Future programs are conducting studies on how economically viable it would be to build rail transportation in the Barkley region from Mt Isa to Tennant Creek. The Exploring for the Future program was granted an additional $125 million in funding in June 2020. The Mt Isa to Tennant Creek initial studies began in 2018 and are projected to conclude in 2022.
Tasmania
Tasmania's Freight Rail Revitalisation projects currently underway include:
The $16 million West Coast Wilderness railway upgrade project, in its second year
Tranche 3 of the Tasmanian Freight Rail Revitalisation (rail renewal), including Burnie Port Shiploader upgrades, statewide defect removal, level crossing upgrades and mudhole removal, the replacement of failed track sections in Bell Bay, Derwent Valley and more.
Over the last year, the coronavirus pandemic has shifted climate goals and expectations for the transportation industry, just as the increasing effects of climate change have justified doing more to meet them. Though Australia has escaped some of the mass effects of the pandemic on our closer-to-home railway projects - which have just kept going - our air and ocean transport industries are closely interconnected with international transport, keeping Australian air and ocean transport trends unpredictable. But in all three of these industries, there are plans for the future, ensuring change that will keep them from disappearing altogether.
Is your haulage business feeling the effects of an unpredictable transport sector in 2020?
Sign up to iSeekplant today and find more work! Listing your road trucks on our marketplace increases your chance of people finding and using your business. Join now.