Construction works on the Townsville Port Expansion could start next year.
The Queensland Coordinator-General has approved the Townsville Port Expansion's Environmental Impact Statement (EIS) paving the way for major construction to begin in 2018.
State Development Minister Anthony Lyndham has stated that the next step for the $1.64 billion expansion will be to go before the federal government, who will assess the potential risks to the Great Barrier Reef.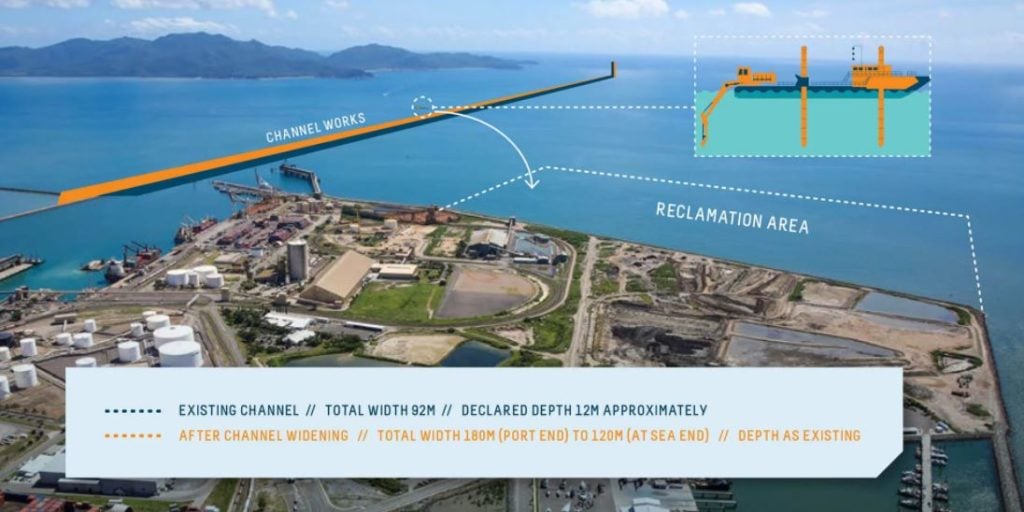 Port of Townsville Chief Executive Officer Ranee Crosby spoke about significance of having the EIS approved, stating;
"The State's approval of the EIS for the project cannot be understated; it's a milestone that has been in the making for nearly 10 years", said Ms Crosby.

"By 2045 the Port of Townsville will create up to six new berths, new land for cargo handling, and widen and deepen the channels for bigger ships," said Ms Crosby.

"Having certainty that the port can expand is a catalyst to attract and retain investment into our region, just as the Townsville Port has underpinned economic development and growth in North Queensland since 1864."

"Securing growth of our Port ensures that goods produced in our region can get access to the Asia-Pacific and beyond, and that the everyday items people buy like food, clothes and electrical goods find their way onto retail shelves in North Queensland."

"It is the point of entry and departure for products shipped around the world."

"The EIS was a rigorous environmental review and project assessment, so we are delighted to have now received endorsement for the project from the Coordinator-General."

"We are looking forward to getting this vital project underway, and to continue working in close partnership with the local community to deliver best practice environmental outcomes," Ms Crosby said.
In the 2017/18 Budget delivered in May the Queensland Government committed $75 million towards a channel upgrade which will form part of the initial first stage of the expansion.
Become a supplier on iSeekplant and make a free profile here
To search for machines or plant hire suppliers, click here.
Source: News Limited, Port of Townsville Limited